Every year, it's the same ordeal. Now that I've got the Halloween outfit, how will I do my own makeup? Where can I find body colors? Should I seek professional help? Oh God, my eye makeup sucks!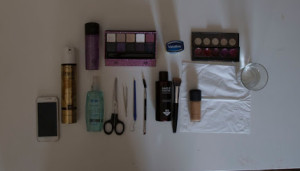 This year, we decided to invite none other than one of our favorite makeup artists, Dolly Yanny, to our office, where she showed us easy tips and tricks for scary-as-hell looks using affordable and easily available materials.
First Look: Wild Cat
Start facial contouring using a contour palette by Anastasia Beverly Hills
Use a beauty blender — you can find it online or in any Sephora store — to blend the light and dark foundations
Darken the eyebrows and extend up and outwards with angled strokes
Use a thin black eyeliner for the perfect cat eye
Use black paint to outline the upper lip and tip of nose and add whiskers
Second Look: Scar Face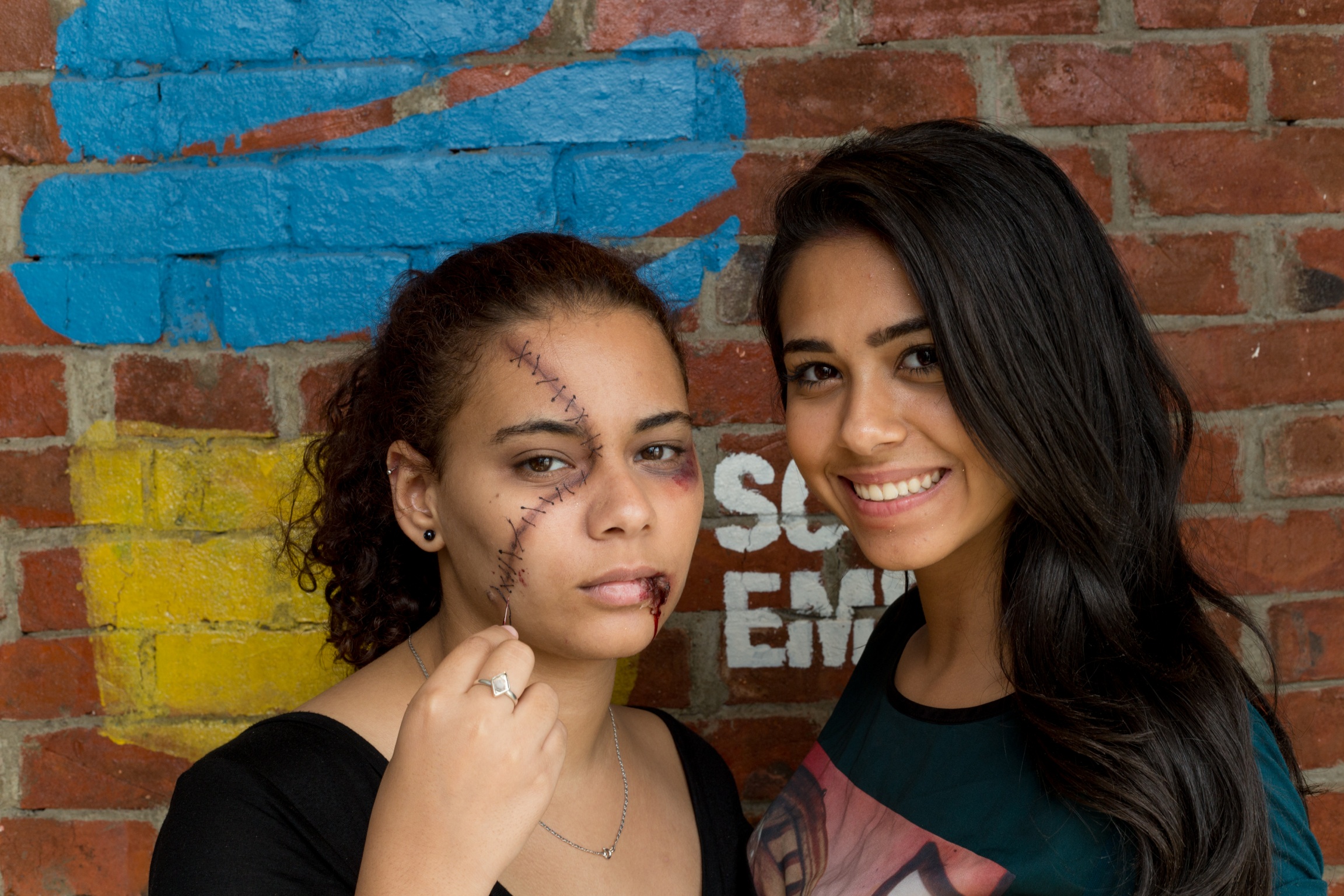 Use black, blue, brown and grey eye shadows to create the bruised eye
Use same colors to draw a long scar on the face
Cut small pieces of thread, cover them in eyelash glue and place them along the scar to create "stitches"
Use a black pen to place dots at the ends of each piece of thread
For a bruised lip, you can add latex or gum from Makeup Forever to the corner of mouth
Then add red liquid paint from Samir & Ali or liquid blood from Makeup Forever to the edges of the bruised eye and lip
Third Look: Zipper Face
Use a pencil to mark the outline of the zipper
Spread small drops of eyelash glue on the area inside the outline
Wet a piece of tissue and place over glue for a wrinkled skin look
Add foundation to give it a skin tone
Use red lipstick and body paint — you can find it at Samir & Ali — to color the tissue for a burnt skin effect
Add a little bit of black eye shadow for darker burnt areas
Get an old zipper and fix to skin using eyelash glue over the line previously marked with a pencil and attach to the hair with bobby pins
For a more realistic feel, get opaque white contact lenses from Makeup Forever
WE SAID THIS: Follow Dolly on Instagram at @dollyyanny and @makeupbydolly and don't miss DIY: Spooky Halloween Costumes For Adults.