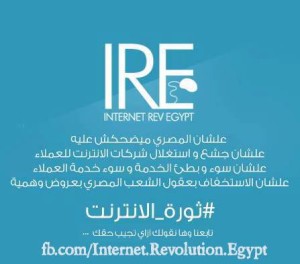 It's no news that the Internet in Egypt isn't in best shape. For years, customers have complained about and made fun of Internet providers on Twitter and Facebook. On Dec. 7, 2013 a Facebook page with the name "Internet Revolution Egypt" launched to address the issue and last week, it went viral. With the page reaching more than three million people, it's taken the cause to a whole new level. Even Bassem Youssef supported the page on his latest episode.
We did some research and chatted with the page founders to get the scoop on what the movement is all about.
Who's behind the "Internet Revolution Egypt" Facebook page?
My name is Ahmed and I'm 21 years old. We are a group of technology enthusiasts. The idea came to Omar, who runs the Hardmode Gearhead YouTube page.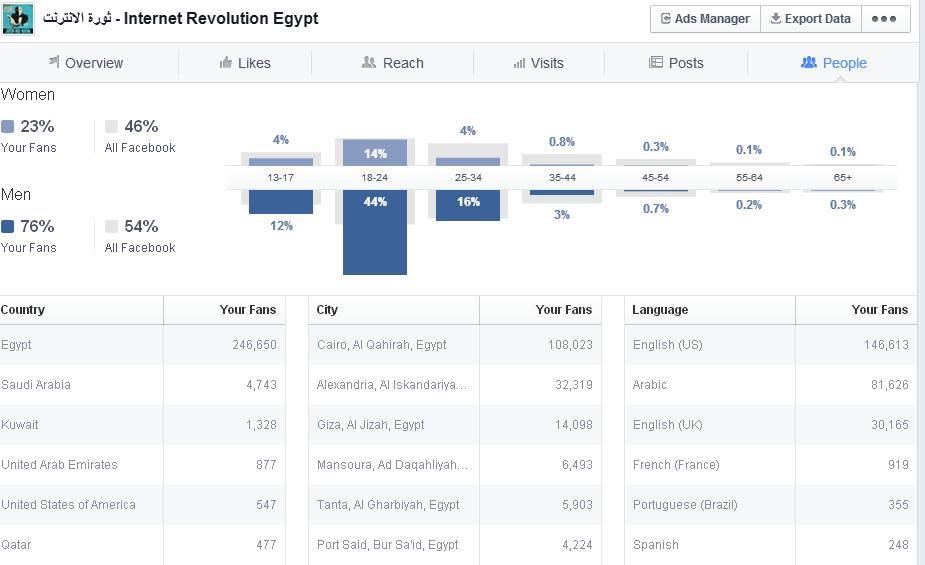 How did it all start?
It started with a YouTube video made by Omar on his channel Hardmode Gearhead called "The Internet Scandal in Egypt", explaining how bad the Internet here is. The video described the service in just seven words: very expensive, ridiculously slow and shitty customer service.
What's the purpose?
The Internet is a fantastic tool to get information and learn, but you don't have a future in the 21st century with the Internet issues that we have in Egypt.
The first step is to make people aware of the size of the issue and we actually achieved this, people are now talking about it everywhere. Then we launched The Internet Revolution hashtag (#ثورة_الإنترنت) that was used by LINK DSL to make fun of us in one of their commercials, but it backfired. People started to use the hashtag to complain about the service! We want faster, cheaper Internet and we want the elimination of the Fair Usage Policy.
Do you have help or do you manage it on your own?
I started the page alone with the help of Omar, but now we have many admins who help us with many different interests and I'd like to assure you that we have nothing to do with politics nor do we follow any political party.
Did you expect it to go viral?
When I started the page, it was a crazy idea and I was hoping that it would reach only 500 likes. At the beginning, the page was moving slowly but then one day traffic exploded.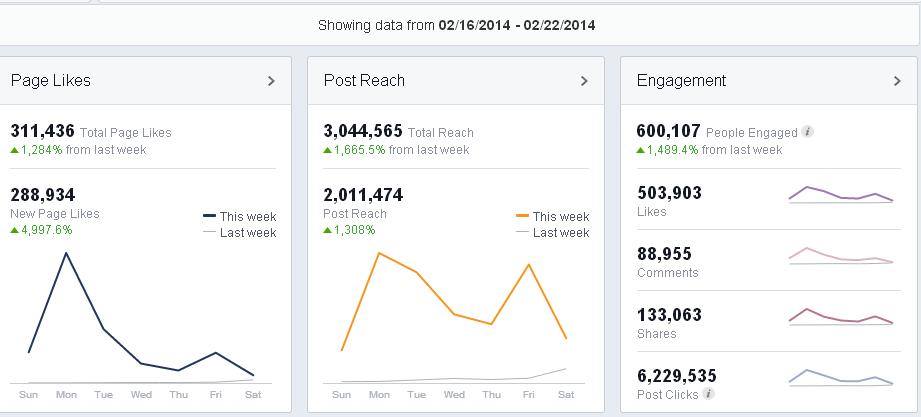 So what happened? What made it go viral?
We published a paper including a comparison between the Internet in Egypt and other countries – especially those in the region – in addition to our demands for better, cheaper Internet. People started circulating the paper, a few Facebook pages started supporting us and here we are now with 313,000+ likes.
Do you think it's going to work?
As long as our demands are valid, I believe the page will make a difference.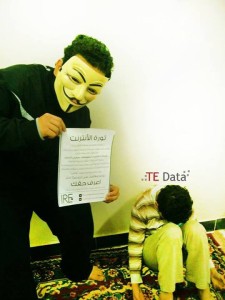 Will you keep things online or do you have plans to take the cause to the streets?
We will get what we want without any need to protest in the streets. We are waiting for the Internet providers' reactions and if nothing changes, we have plans to escalate gradually, but we have no intentions to go to the streets.
Did any of the Internet providers contact you?
No!
Do you get any kind of harassment?
I do get some messages from unknown sources, but I don't care.
Do you believe the many pages cloning yours aim to distract the cause?
I don't think they intend to do that. They are trying to help the cause, but unfortunately they are disorganized.
The page admins are working to issue a statement containing their demands and the prices they believe would be fair for everybody. The statement is expected to be issued very soon. Stay tuned!

WE SAID THIS: Don't miss "10 Ways to Cure Your Social Media Addiction" and "10 Steps to Build Something and Sell It for $19bn to an Internet Giant".