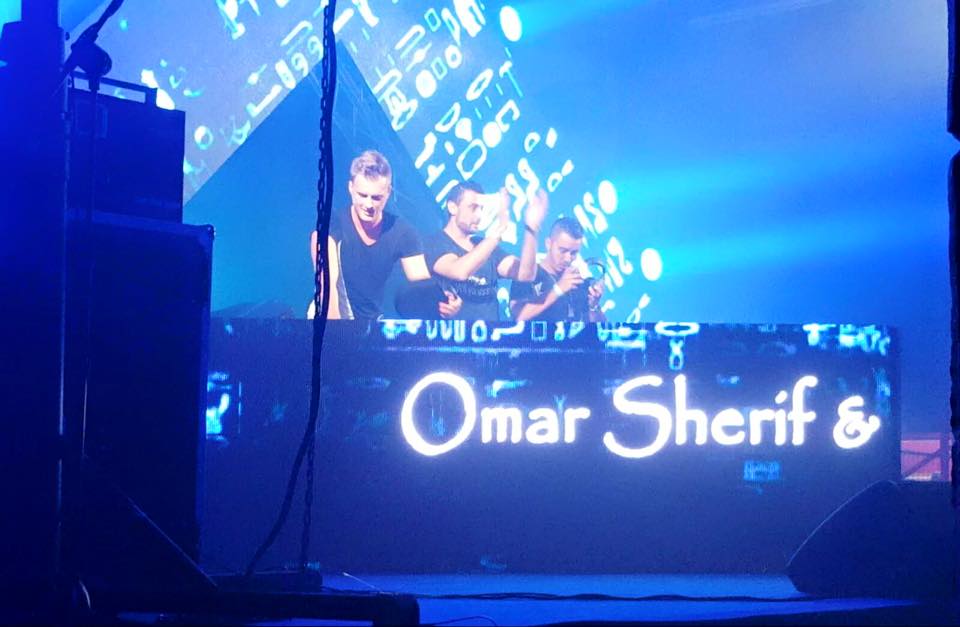 With the slew of DJs coming out in the Egyptian market these days, it can be tough to stand out, and even more challenging to break out onto the international stage.
Omar Sherif tells us about pursuing his passion, from the hardships to the highlights, ahead of next week's highly anticipated FSOE 400 show at the Pyramids on Sept. 11.
When you were a kid, what did you want to be when you grew up?
Well, as a kid, I had two dreams: One was being a footballer, which never happened, of course. And the other was being a famous DJ, which while growing up and becoming more fascinated by electronic music and superstar DJs, started to take over as my number one passion and number one dream. I knew I could do it, but in the back of my head I was thinking, "It's impossible".
What milestone in your career are you most proud of?
Seeing all the superstar DJs I grew up inspired by and listening to all my life — such as Aly & Fila, Armin van Buuren, Paul van Dyk, John O'Callaghan and many others — supporting, complementing and playing my tracks and knowing who I am is a big milestone.
But definitely the biggest one is creating "A New Age", the anthem for FSOE 400, as a collaboration with my idols Aly & Fila, especially since the track was inspired by their very own "Sand Theme" FSOE 250 anthem and then taking part of this amazing FSOE 400 world tour and playing in a couple of the events.
What has been the biggest challenge in your career?
I think the biggest challenge was growing up not having the technology available nowadays, so it was quite difficult to make music. It definitely was impossible to have access to music production and DJing equipment in Egypt, since they were quite expensive back then. So when people tell me that they are considering looking into DJ finance for example, I get where they are coming from. If becoming a DJ is something you are planning on taking seriously, why not? As long as you know what you are committing to.
Hence, I just recently started producing, which helped me push my career on an international stage.
What is something in your music library that most people will be surprised you listen to?
Heavy metal, Guns & Roses, Metallica, Iron Maiden…
What do you think of the state of electronic music in Egypt?
People in Egypt generally understand and have an ear for good music and recently there has been a huge break out of DJs and producers, so there is a lot of talent in the country and there is a big scene that has a lot of room to expand as well.
There are countless talented kids who want to do what you do. What is the secret to your success?
It's all about the passion you have for the music. If you love it enough, you will find a way to do what you want to do, especially when you develop your own signature sound that you want to showcase to the world.
Where do you get your inspiration?
DJs that I love, followed and listened to all my life — and these represent a lot of genres — all have opened up my eyes to the various sounds out there and have given me ideas to use in my tracks.
Also, I try and travel to see my favorite DJs all over the world and in different festivals and settings. Seeing them in action gives you even more inspiration and ideas for what you would like your music to sound like. That's probably why I spend all my money traveling to see specific DJs and events because you learn a lot and understand more about what works and what doesn't.
WE SAID THIS: Don't miss Q&A: FSOE DJ Mohamed Ragab on Making It in the Music Industry.