Big fan of the Formula 1 (F1) circuit? You have every right to be. Since F1 racing is truly an adrenaline rush whether you're a spectator or behind the wheel. Race days are all about expecting the unexpected which simply adds to all the excitement. Luckily, there are several F1 races in the Middle East, from the Bahrain Grand Prix to the Saudi Grand Prix; the races are growing and with that a call for more Arab racers to hit the scene. With that in mind, we've taken a look at the professional Arab racers on the fast take to Formula 1.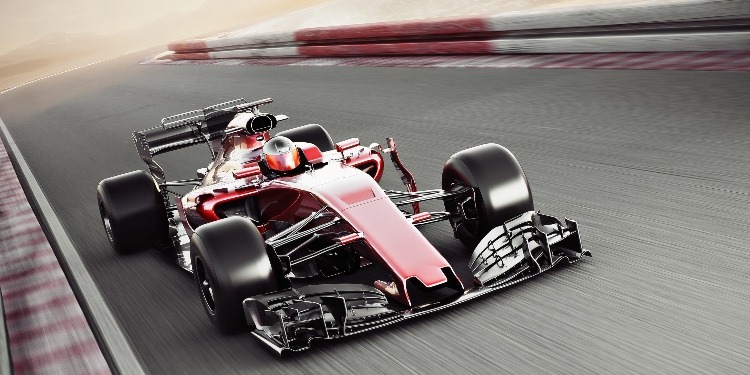 Hamda Al Qubaisi
Hamda Al Qubaisi has been selected to be part of the Formula 3 test, which she successfully completed on Sept. 16, 2022, at Magny-Cours in France. She is now a member of Formula 3 and a member of the champion PREMA Team. While taking her family's motor racing legacy to a new level, Al Qubaisi is inspiring youth around the world, in an interview with Cosmopolitan, her father, Khaled Al Qubaisi, expressed how he thinks that Hamda is on her way to becoming a strong role model for a new generation of racing drivers.
Rashid Al Dhaheri
A UAE native and UAE's international karting champion, Rashid Al Dhaheri is the first Arab driver to reach the Ferrari Driver Academy (FDA) scouting world finals back in Oct. 2022. This is an important event for all young race drivers, with the last stage taking place at Ferrari's headquarters in Maranello, Italy. In an interview with the F1 Feeder Series, Al Dhaheri expressed that his ultimate goal is to reach Formula 1, as he recognizes it as a grand objective. This is because reaching to F1 races will not come easily and not be delivered on a silver platter.
Amna Al Qubaisi
Along with her sister Hamda, Amna Al Qubaisi is making history as the first Arab woman to compete in Formula 4 while representing the UAE. When Al Qubaisi was 14 years old, her love for the sport began according to an interview with Curly Tales. Her father, Khaled Al Qubaisi, served as her greatest source of inspiration. As the first Emirati driver to race in the illustrious 24 hours of Le Mans ( an endurance-focused sports car race held annually near the town of Le Mans, France,) he served as her primary source of motivation when it came to racing. It's hardly surprising that she developed a taste for the sport and wanted to give it a go given that she comes from a family of racers.
Finally, becoming an F1 racer is not just glitz and glam…it's hard work as you first have to climb the rankings by joining kart races, a method that is best for younger racers to get involved in the sport. All of the top Formula 1 drivers began their careers driving racing carts, there are other circuits one might join to demonstrate their skills, including the European circuit. These circuits will aid in developing their abilities in order to be ready for the Formula 1 competitions.