Pope Tawadros II Inaugurates First Coptic Orthodox Church in Japan
Via Reuters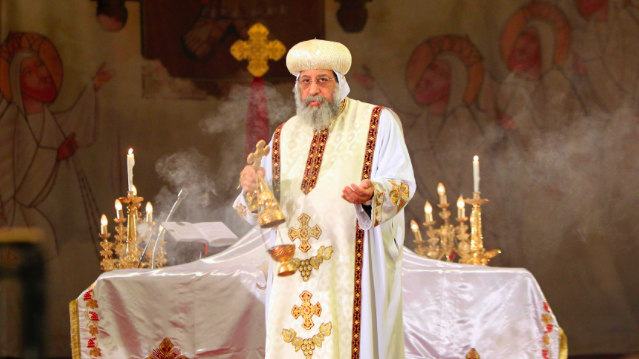 Last Saturday, Coptic Orthodox Pope Tawadros II arrived at Japan's Osaka Airport. The purpose of the pope's first visit to the country was the opening of the first ever Coptic church in Kyoto, Japan. The inauguration had a number of attendees including Coptic bishop Daniel of Sydney in Australia, and the Egyptian Ambassador to Japan Ismail Khairat.
According to state run news agency MENA, the pope explained that Coptic Church considers reaching out to Japan as a proof that love and religion knows no nationalities or borders, color or race.
The visit will be followed by a second stop in Australia, including a number of Coptic activities in addition to meeting a number of Australian officials.
WE SAID THIS: Let us know what you think in the comments section.