Picture of the Day: Rare Ramses II Bust Unearthed in Egypt
Via Daily Sun Post.
A rare statue of the iconic Pharaoh Ramses II was discovered in a small village near the Pyramids of Giza. The well-preserved, pink granite bust has carvings of the ancient Egyptian symbol 'Ka', which is thought to have been an aspect of the soul in the ancient Egyptian afterlife.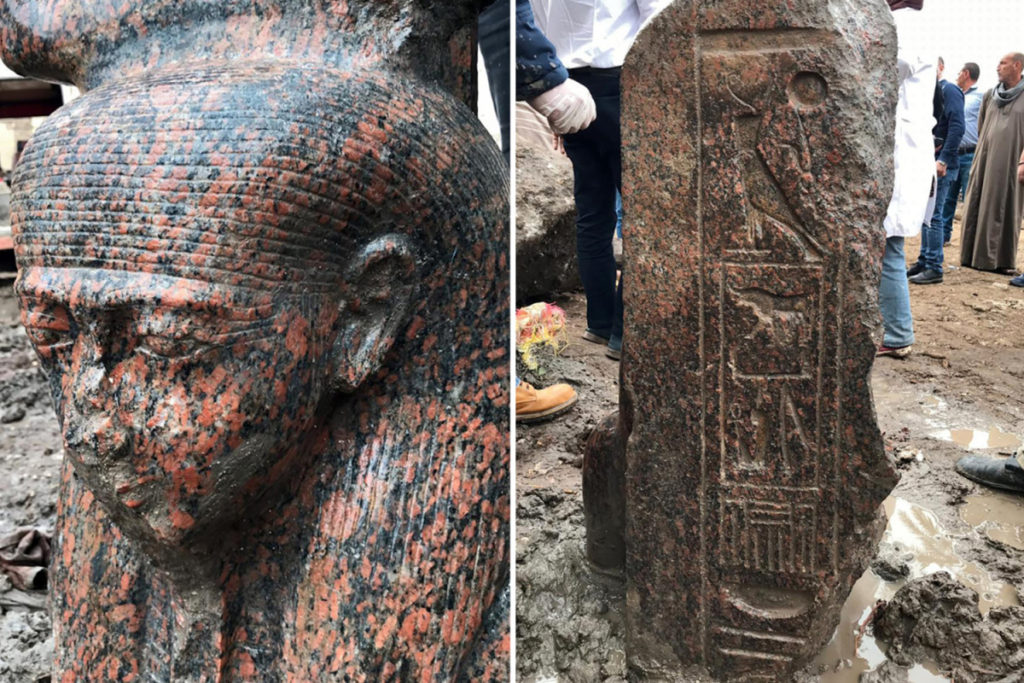 Mostafa Waziri, secretary-general of the Supreme Council of Antiquities, said in a statement that the rare statue was "intended to provide a resting place for the Ka (life-force or spirit) of the person after death."
Prior to the discovery of this 3.5-meter tall artifact, only one wooden statue of King Ramses II was found with the 'Ka' symbol.