For more than 30 years the Hadhad chocolate factory, has shipped its special chocolate all over the Middle East, however, during the civil war, like much of their homeland, the Hadhad family business was destroyed in an unfortunate bombing in 2012 forcing the family to leave everything behind and flee. Initially, the Hadhad family lived in a refugee camp in Lebanon till they were able to gain the Canadian citizenship.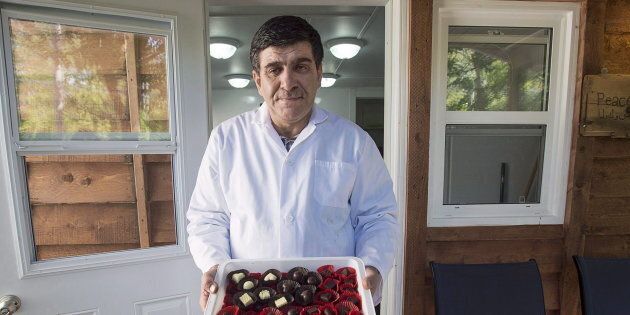 A new chapter was unfolded for the Hadhad family, with the undying support of their new Canadian community in Antigonish, and the people of Nova Scotia, they've managed to rebuild their chocolate company and are once again doing the work they actually love. Peace by Chocolate is a part of giving back to the country that welcomed them and created many job opportunities for their small community. They're now offering a wide range of services and products to those who are looking for delicious and fine chocolates. The beautiful heart shaped chocolates will defintely leave your tastebuds satisfied.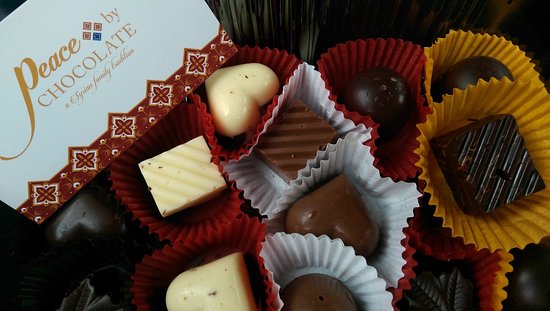 Canada's Prime Minister Justin Trudeau gave a shout out to Peace by Chocolate, during an address to the United Nations back in 2017, and since then, the company can barely keep up with the orders. The company is now employing around 25 people, and is currently in the process of hiring even more to keep up with the growing demand. The chocolate comapny is​ a ​proud and strong believer in social justice​, and it​ works to support peace building projects throughout Canada.
WE SAID THIS: "The thriving chocolate business is an example of the value of Canadian openness in a world that has increasingly closed off its borders to all refugees" – Halifax