The Cannes Film Festival has always been true to its founding purpose of raising awareness and drawing attention to powerful films that deserve to contribute and be part of the film industry. Over the years, the annual event has been celebrating internationally powerful films and filmmakers, and among them are our talented women directors who have with no doubt revolutionized the Middle East's film industry.
Shedding light on the presence of female directors at the Cannes Film Festival, there has been a commitment made to 'Collectif 50/50' to provide statistical information on the presence of female directors. In fact, there has been a noticeable growth of female directors in this year's selection as a result of an increase in women's participation in contemporary cinema, going from 14 in 2019, 11 in 2018, 12 in 2017, 9 in 2016, and 6 in 2015 to 16 female directors in 2020 selection. Moreover, today we're celebrating our brilliant and talented female directors who've unapologetically made headlines for creating powerful and influential films that managed to touch our hearts. Scroll down to have a glimpse.
Nadine Labaki
The incredibly talented Lebanese actor and director, Nadine Labaki, was nominated in 2018 for her powerfully moving film 'Capernaum' that tells the story of a little Lebanese boy who sues his own parents for the 'crime' of giving him life. Labaki was also the first Middle Eastern woman to hold the title of President of the Un Certain Regard jury in 2019.
Waad al-Kateab
The Syrian journalist and filmmaker, Waad al-Kateab, was nominated in 2019 for her documentary 'For Sama'. A film that traced the journey of a young woman, Waad al-Kateab, through love, marriage, and motherhood during the five years revolution in Aleppo, Syria. The documentary was a beautiful expression of the human side of the conflict and told the story to a wide international audience, with high praise from critics and viewers alike.
Ayten Amin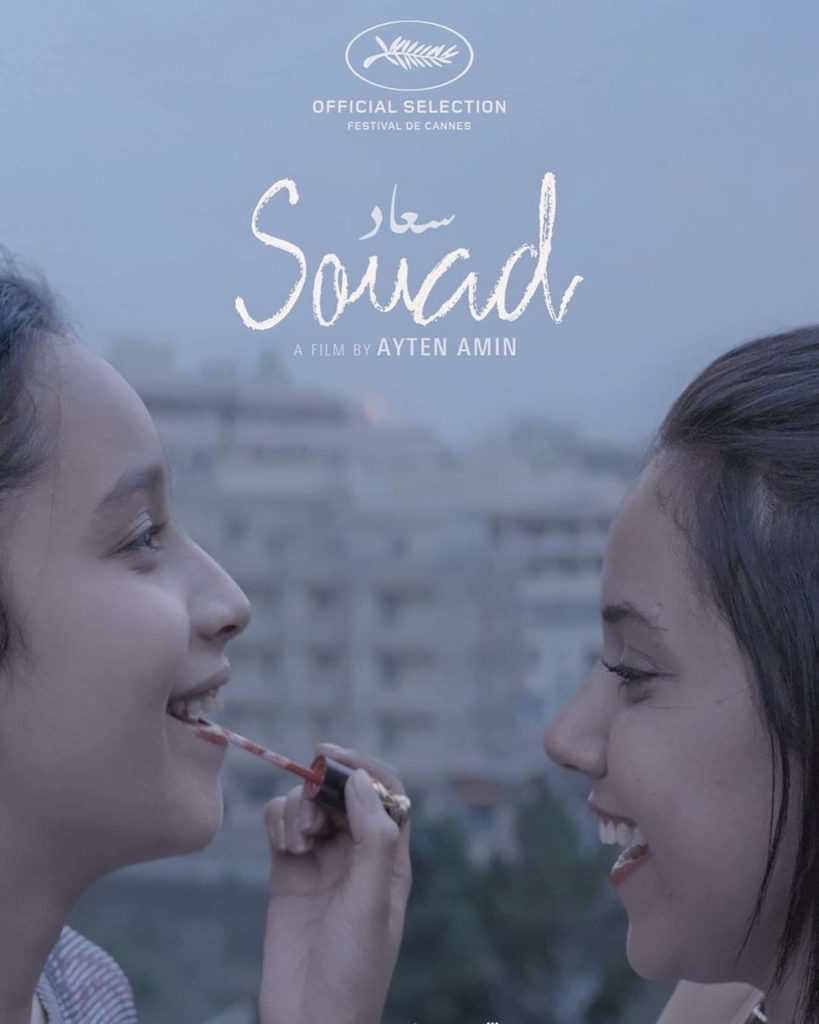 Egyptian filmmaker, Ayten Amin, is nominated for this year's festival with her film 'Souad', telling the story of Rabad, a 12-year-old girl who lives in Zaqazig. After her older sister, Souad, commits suicide, Rabad starts to go on a journey looking for answers.
Houda Benyamina
French director and screenwriter, Houda Benyamina, won the Camera D'Or in 2016 for her drama film 'Divine' that tells the story of Dounia, a teenager who is desperate to gain her share of power and success, leading her to become a drug dealer, when suddenly she meets a male dancer who offers her a different kind of life.
Mounia Meddour
The Algerian director, writer, and filmmaker, Mounia Meddour, was nominated in 2019 for her drama film 'Papicha', set in the year 1997 when Algeria was as in the hands of extremists who wanted to establish an oppressive state. Amid the chaos comes the young university student Nedjma with her passion for style, she decides to organize a fashion show with other young women on her campus.
Maryam Touzani
Moroccan writer and filmmaker, Maryam Touzani, is known for her movie 'Adam' that was nominated in 2019. The drama film tells the story of two women, a widow and mother Abla, and Samia on the other hand who is heavily pregnant. The film focuses on the life they both encounter that created a special and changing bond between both of them.
WE SAID THIS: Who's your favorite?