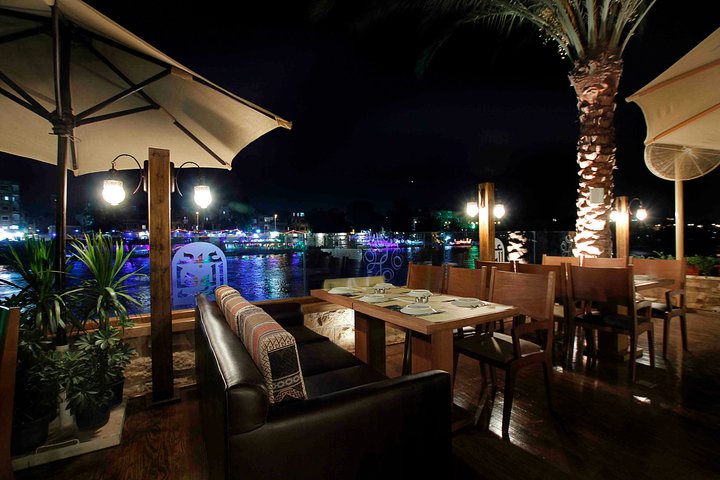 Meet Zeyad El-Tahawy, the man responsible for bringing one of the city's most popular restaurants, Abdel Wahab, to Egypt.
Co-founder and managing partner of Cairo Best Cuisine, Zeyad El-Tahawy's career story is simply one of a young man who never saw himself as a corporate person. After years of working for multinationals, he delved into F&B and hasn't looked back.
Now in his mid-thirties (and an avid kitesurfer), Zeyad began his career working in banking and insurance at IBM Egypt, which was followed by a three-year stint in the government sector.
Zeyad also worked in sales for three years at Nestle before joining Fayrouz beverages as a Business Development Manager in North Africa.
His last job in the corporate world was at British American Tobacco as North Africa's Sales Manager in the duty free business.
Later on, his best friend Mohamed el Kashashy offered him an investment opportunity in Cairo Best Cuisine, an affiliate of the International Emeralds group based in Dubai. Zeyad decided to take the risk and put his years of corporate experience to good use by becoming the managing partner.
Although it was a move he was eager to make, the shift from the corporate world to private business "was a big challenge for me," Zeyad said.
Zeyad advises every entrepreneur who wants to enter the food and beverage market in Cairo to create a sound, structured organization by studying every aspect in the market, from pricing and consumer needs to kitchen and furniture.
"For me, F&B in Egypt is a virgin market… If you're consistent in terms of the quality of your food, pay attention to the venue's hygiene and decor and put effort in the service, ambiance and freshness, then you're doing it right," explained Zeyad.
"Cairo Best Cuisine aims in bringing different franchises to provide fine dining and a certain mood to the Egyptian market," said Zeyad.
Abdel Wahab was Cairo Best Cuisine's first project and has succeeded in creating quite a reputation for itself, becoming the city's favorite spot for Lebanese cuisine. Named after the street it was originally built on, this restaurant, which features rich oriental décor, is not new to the Middle East as it's been operating for years in Dubai, Abu Dhabi, Bahrain and Saudi Arabia.
The first Egyptian outlet was built from scratch two years ago in Zamalek, guaranteeing an exceptional Nile view. Abdel Wahab expanded to a second outlet last February in City Stars, bringing the heart of Beirut to the busy mall.
And recently, Cairo Best Cuisine landed the first franchise in Egypt for More, a restaurant featuring international cuisine.
"More is different because it's 'More' of everything," Zeyad explained. "The atmosphere of the place is new to Egypt. For example, the type of service is extremely friendly – the staff could take your picture and place it on one of the pillars you usually sit at. It's a new way to get customers connected to your place."
WE SAID THIS: Check out this Q&A with food entrepreneur Karim Auf, co-owner of Zamalek's The Batter Half & Co.