Imagine yourself trail running through mountains your heart pounding and your body pumped full of adrenaline, you're not on your typical track and you're not surrounded by other runners. There are those who enjoy getting out of their comfort zone to test how far their mind and body will take them, trail runners fit the bill. The sport has been said to be liberating, a true test for oneself and an adrenaline rush…so to find out more we got off the couch, put down our pizza and sought out professional trail runner, Omar El Sawy. Sawy explained to us why the sport has been life changing for him and what's next for this exhilarating sport in the region.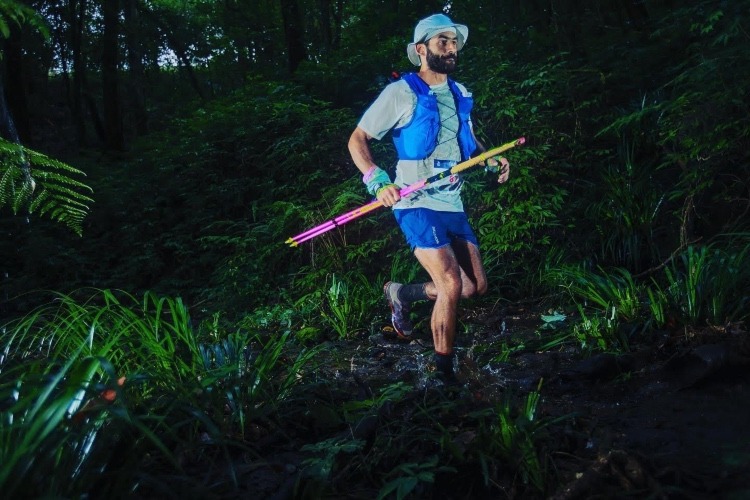 We asked Sawy why trail running as opposed to your average jog and he was quick with a reply, "the sport utilizes a variety of terrains and depending on the terrain it can be quite technical and call for a specific set of expertise." He referred to mountain running where the run depends greatly on the climate, especially with altitude sickness and rugged routes, sky running that come in a variety of distances and other types of terrain runs.
Turns out that Sawy's career kicked off with his love for the mountains and that's where he feels mostly 'alive' as he puts it. In the mountains since 2017, the athlete has also dabbled in all things outdoors from rock climbing, hiking to alpine mountaineering and that's when he stumbled on trail running in 2021 and completely fell in love with the sport especially how it was physically demanding and combined endurance and his favourite mountains.
A true outdoors fan Sawy told us that, "trail running gave me exactly what I needed. It allowed me to explore and see the beauty of God's creation in the form of a modern active sport." Turning his passion into a profession, Sawy had to give up his corporate career and devote all of his time to become a professional trail runner. In May 2022 he bid adieu to the corporate world and aimed to qualify for the UTMB Mont Blanc 2023 World Series Finals, regarded as the Olympics of trail running, "this decision wasn't simple, but it felt appropriate, especially because I was also co-founding a trail running and outdoor sports firm."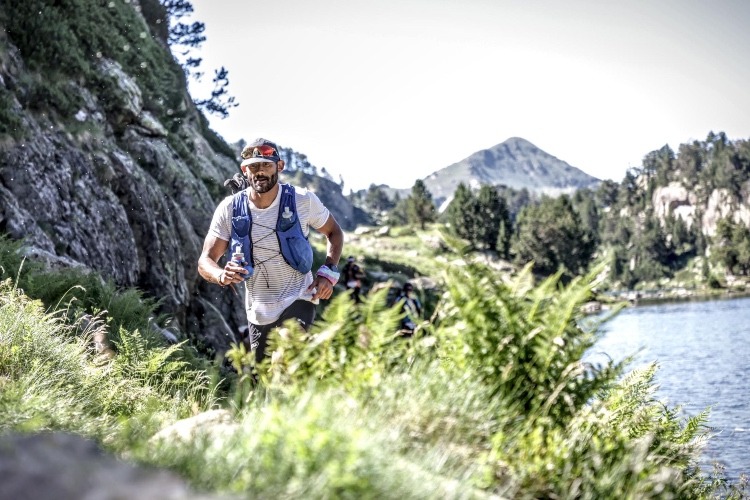 So how does one prepare for a run through the outdoors? Sawy tells us, "I train hard all year round as discipline and consistency are very important and the most rewarding in this sport. For example, last year I did almost 5,000 km to stay in shape for upcoming races along with traveling and doing training camps before big races." We will pause here and allow the number of km to sink in. He went on to say that, "training on a similar ground and getting used to the climate, especially if it is a very challenging race like the one I participated in Thailand, can be very beneficial." For UTMB, Sawy managed to travel two months before the race to do his training and managed to qualify directly to UTMB Mont Blanc, the World Series Finals. Persistence, dedication and whole lot of running, you go ahead Sawy, we'll be right behind you.
With trail running being a sought out sport, there are races all over the world and Sawy told us some of his favorites have been Val D'Aran by UTMB which is a 105 km race in the Pyrenees mountains in Spain, and Ultra Trail Cape Town which is a 100 km race in the mountains of Cape Town, "next August, I will be running the UTMB Mont Blanc for the first time and maybe I'll add this to the long list of favorites."
During these races, there are definitely some situations that runners will never forget and Sawy shared with us his own, "I kept running non stop for 30 hours in Thailand. Even after finishing, I did not sleep and stayed for another six hours celebrating with finishers and cheering for other runners who were crossing the finish line." The kind of people who chose to stay such long hours and enjoy such harsh climates must be some interesting folk and Sawy tells us he has been truly inspired, "during races, I frequently see 70+ year old runners finish technical 170+ km races and they look like they just ran 10 km. They make you feel humble, happy and inspired", really adds a whole new meaning to the phrase, age is just a number.
Sawy has faced some obstacles with the sport being fairly new in the region saying it's been hard getting much needed local support, "unfortunately, the sport is not recognized or known yet in Egypt…I tried to find sponsors to get support as I am one of the very few Egyptian trail runners who represents Egypt abroad but I refuse to give up". Sawy is now aiming to create a buzz around the sport that can be especially good for tourism, adding that in Egypt, "we have beautiful technical world class mountains and we have the most incredible deserts in the world. I have no doubt we definitely can be on the global map for trail running." He continues to push for awareness around trail running through Wadi Ibex, a group founded in 2019 by fellow trail runner, Raid Gamal-Eldin.
Is it too late to start? Sawy tells us that it is never too late, adding that peak performance usually ranger from 30-40, "a lot of the top performers in the world are between the ages of 30-40 as endurance in general needs a lot of mental strength and not just physical strength."
Inspired to get your trail running shoes on and go for a run on the wild side, Sawy let us know what places in Egypt one can kick off, "Saint Catherine protectorate, Red Sea mountains, White Desert, and Fayoum desert are amongst the most beautiful locations that you can go trail run. My favorite by far is Saint Catherine."
If you think this sport is just a physical one, you are very much mistaken, according to Sawy, trail running is very much a mental sport, "I will always be impressed with the power of our minds, and how it can take over and push our bodies beyond its limits for hours through pain, through fatigue and without sleep." He urges for more trail running enthusiasts explaining that passion can overcome difficulty, "if you're very passionate about the sport and enjoy it as much as you can, then consistency, discipline and dedication will pay off at the end."
An inspiring Sawy aspires to become the best Arab performer in UTMB Mont Blanc and to become one of the top Arab trail runners in the sport. He also wants to support and empower the trail running
community in Egypt and the Arab Region by training Arab trail runners to participate in international races. We'll just finish up the rest of our pizza and be right there with you.