Picture this, the work week is finally winding down and you're on the hunt for something different yet delicious to do this Thursday around Egypt. You've ate at every local restaurant, so there's one thing you ought to do, experience seafood nights at Zoé.
That's right, nothing says Thursday nights quite like a bucket of calamari. Transport yourself to Greece by heading to Four Seasons First Nile Boat's Zoé offering all things sea. Just steps away from The Four Seasons Hotel Cairo at the First Residence, the aesthetics of this locale is perfectly Mediterranean as after all, Zoé does actually translate to 'life' in greek. So for this delectable life, read more about the menu.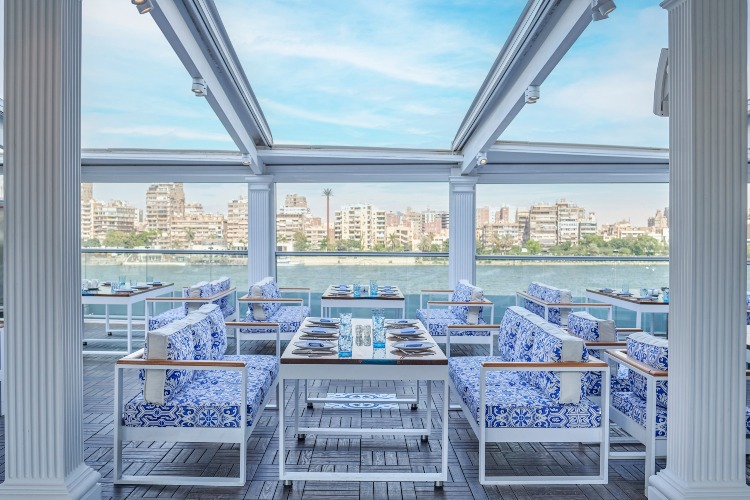 Decked out in blue and white, reminiscent of greek style, the decor of Zoé offers an environment that is both rich and welcoming. The coloring of the decor pairs well with the menu as the buckets for the food is royal blue. So what's the menu?
Starting with soups and appetizers, the soup options are both shrimp bisque and seafood chowder. As for salads, there is a wide array to choose from; ranging from Nicoise salad, shrimp tabbouleh that perfectly blends seafood with an air of Mediterranean, salmon caesar salad, and much more.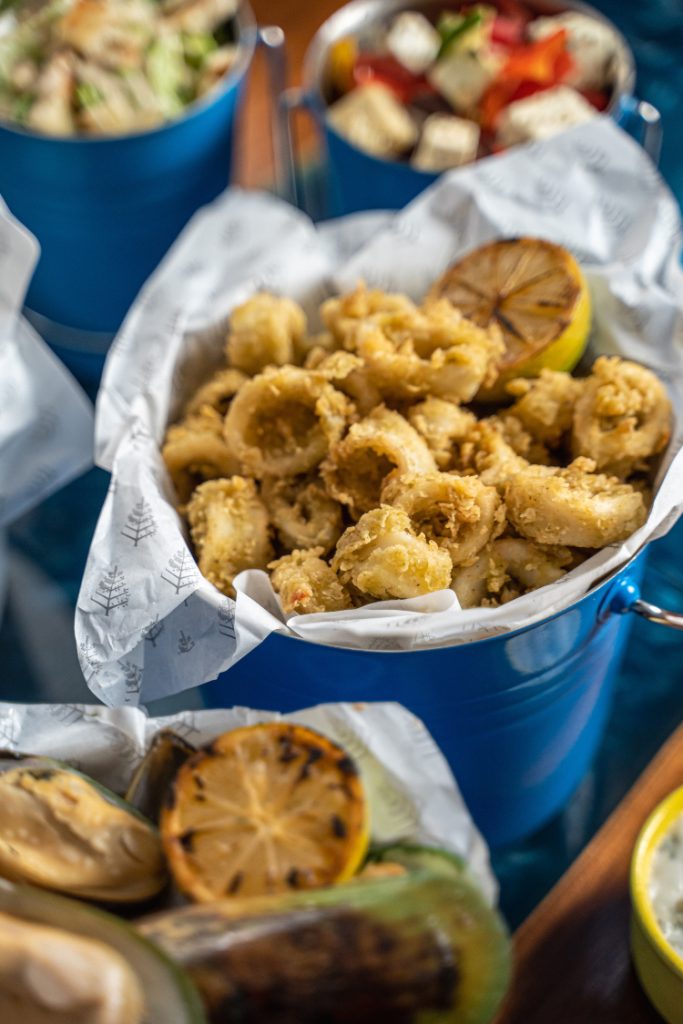 Coming down to the entrée selection, the star meal, caters to a diverse range of families. Whether it's a family of two or four, the menu covers it all. For instance, the seafood served family-style for two guests priced at $1500. This menu is curated of fried calamari, shrimp, herb-crusted mussels, grilled shrimp, crab and fried red mullet, zander fish tajine and grilled sea bass. Served with Arabic salad, Greek salad, and Rucola salad in addition to a side of seyadayh rice, potato chips, sauteed vegetables, tartar sauce, lemon butter sauce and tahini.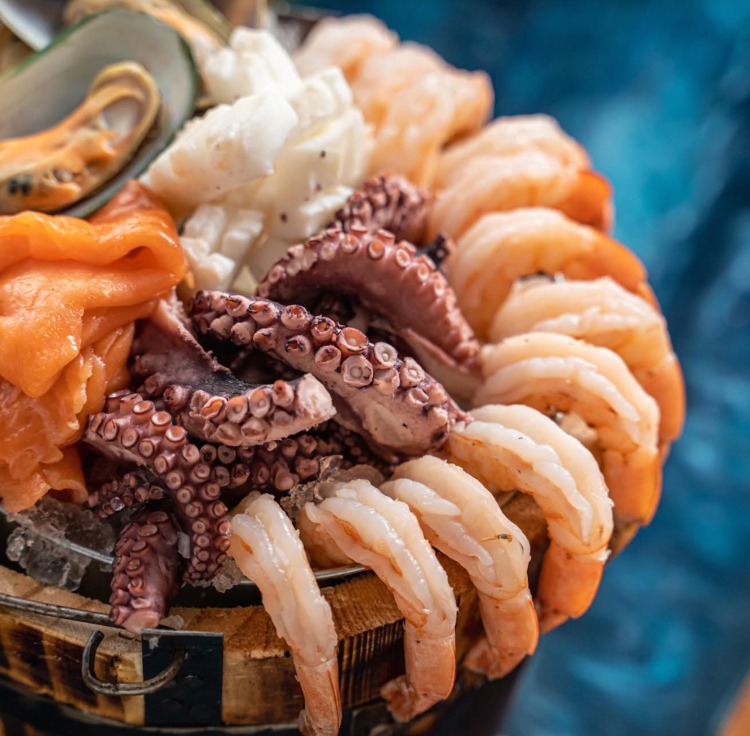 If you've got a sweet tooth you can end your meal with a chocolate mousse, lemon tart, sorbet, Om Ali, or freshly sliced fruits.
The seafood menu is a la carte, catering to a family-style serving of the following for only EGP 1,500 subject to service charges and taxes. So what are you waiting for? Happening every Thursday at 6 pm with the Nile backdrop and live entertainment, you now know what you're doing next Thursday. You're welcome.
WE SAID THIS: Don't Miss…Arab Fast Food Chains Changing The Dining Scene, One Bite At A Time