Oman is such an underestimated country in the region. From historical magnificence to natural beauty and adrenaline-inducing activities, this country has got something for everyone.
So, instead of planning your next trip to one of the typical go-to destinations, plan it to Oman. And if you need reasons to convince you why your next trip should be to the Middle East's pearl, read further.
1. Sultan Qaboos Grand Mosque in Muscat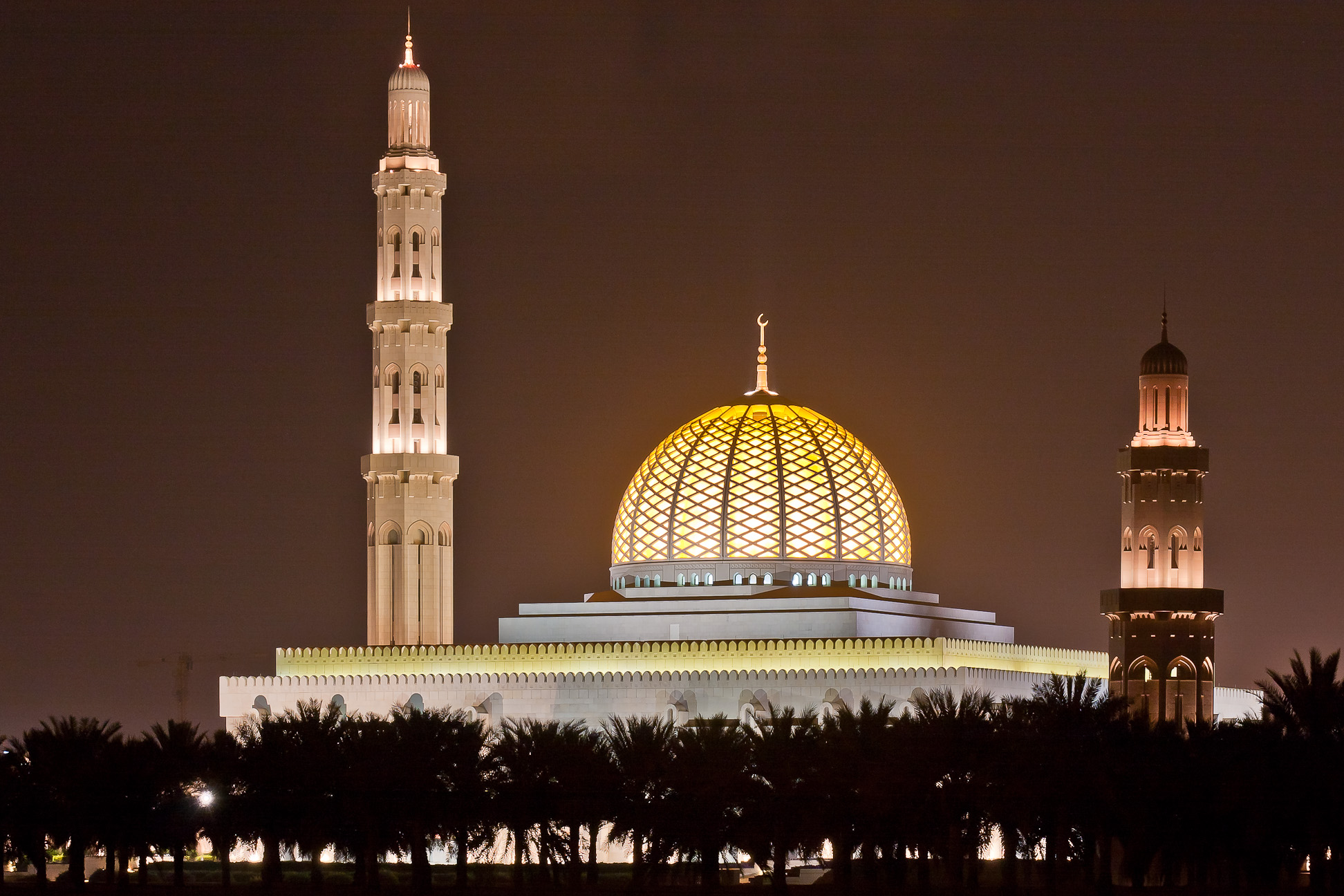 The capital is the most well-known city in Oman and you have to make a stop there when you go. If anything has to be seen in Muscat, it's the Sultan Qaboos Mosque.
Built from a whopping 300,000 tonnes of Indian sandstone, it boasts magnificent architecture. The mosque is home to the second largest hand-woven carpet and the second largest chandelier in the world. The size, the quality of construction material used and the intricacy of every single detail in the mosque truly sets it apart from others in the region.
2. Dolphin Spotting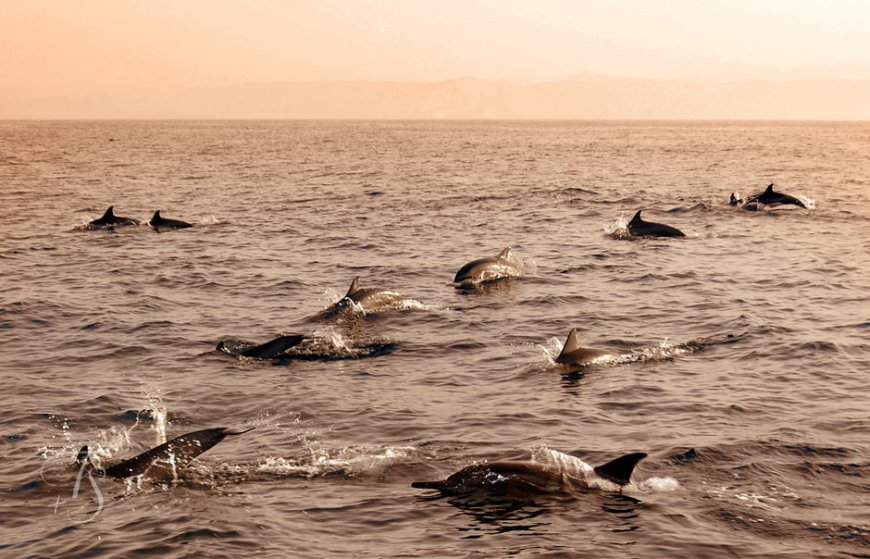 Oman is an extremely popular destination for dolphin lovers. They're scattered all over the place, but particularly around the shores of Muscat and Musandam. There are more than ten types of dolphins to be found in Omani waters, all of which are equally beautiful.
Make sure to have a quick hand with your camera if you want to capture these playful creatures in action, as they will be out and back in the water again in less than a second.
3. The forts
Oh, the forts! Oman has around 500 forts stretched along its 1700 km coastline and each one of them speaks of majestic history. The oldest fort in Oman and the entire Arabian Peninsula is Nizwa Fort. You can climb up to relive the attacks that were made in the past on this country by looking through the "Murder Hole".
Other magnificent forts are twins Jalali and Mirani, which look more like secluded castles than bleak forts. However, you cannot go inside either of them, as they're not open to the public, but you can still  take beautiful pictures.
4. Wahiba Sands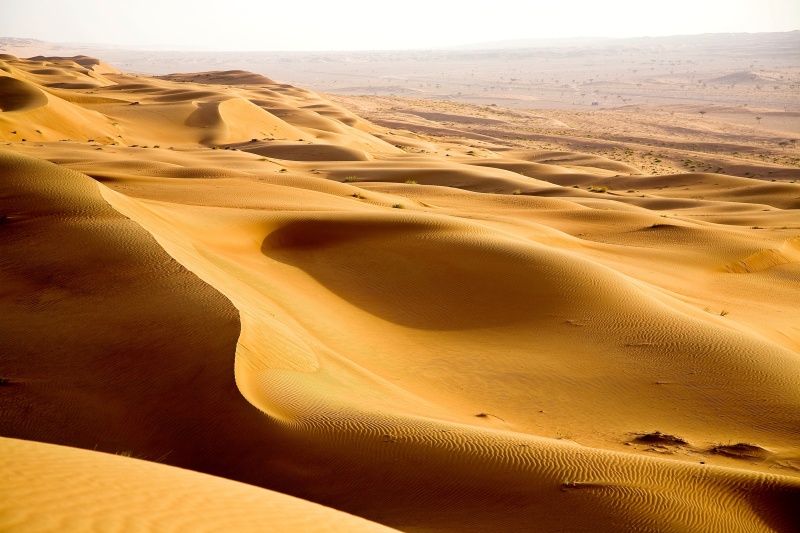 For people who find refuge in the golden sands of the Arabian dessert, Wahiba Sands is the place to go. From sand-boarding to dune bashing in a 4×4 to witnessing sunset and staring at the starry sky afterwards, the activities you could do there are endless.
Many tour companies and online agencies offer trips to Wahiba Sands. You must also try an authentic Omani dinner and the welcome Bedouin tea while you're there.
5. Tiwi Hole and Beach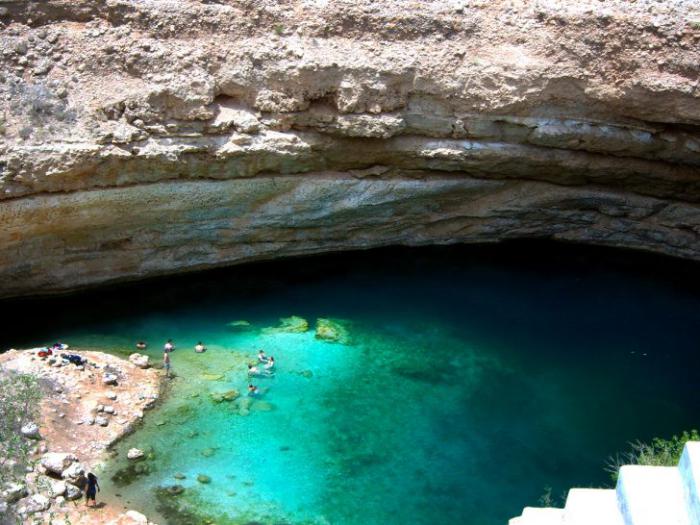 A short drive away from the capital, Tiwi Beach has a gorgeously striking mix of white sands and rich blue and turquoise waters. It's one of the most popular beaches in Oman and is an ideal place for star-gazing.
There's a sink hole in the same area that's called Tiwi Hole, which is literally breathtaking. The spot is ideal for swimming and snorkeling and, for the daredevils out there, cliff jumping.
6. The Souks
Oman exudes a very traditional air and it shows clearly in its markets. If you're in Muscat, then a trip to Muttrah Souk is a must, especially for shopaholics. It hosts a huge array of goods with everything from silverware and Omani rugs to exotic spices and special herbs. Nizwa Souk is another marketplace to head to if you're into more eccentric stuff (sandalwood and camels, to name a few).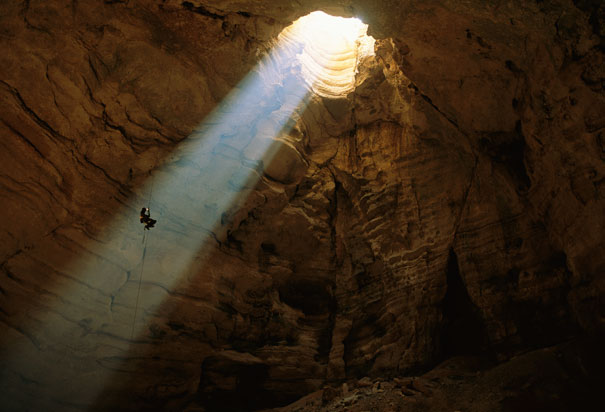 A little freaky by the name, but absolutely awe-inspiring. It's the second largest cave in the world that's lit by only three holes that allow the light to fall inside the cave in the most breathtaking manner.
The spot garnered huge popularity among base jumpers from around in the world, so if you're an adrenaline junkie, this would be the place to go. Otherwise, reaching the base of the cave can only be done by abseiling.
8. Paragliding
You don't have to go all the way to Rio to experience the freedom and exhilaration only paragliding can offer. The Six Senses Zighy Bay hotel in Oman not only offers paragliding services, but actually lets you check in via paragliding. If this doesn't excite you enough to pack your bags, we don't know what else will!
9. Jebel Akhdar

Literally translated as "Green Mountain", Jebel Akhdar is one of the Hajar mountain ranges that marks the Omani border with the UAE. It is regarded as one of the most beautiful sights in Oman as it has a huge variety of landscapes, from green valleys and plateaus to magnificent canyons and spectacular views.
Rosewater is locally extracted here, so make sure to bring some home as a souvenir or as a special gift for a foodie friend.
10. Wadi Bimah AKA Snake Gorge

Water slides? Yes, please! NATURAL water slides? Are you kidding me?! This place is a snake-shaped narrow canyon (hence, its name) that is filled with small pools of water and natural water slides.
Between swimming, cliff jumping and sliding, it makes for an unforgettable water adventure. To add to the authenticity of the name, snakes are to be found slithering all around the rocks of the canyon. Don't worry though, they're totally non poisonous.
WE SAID THIS: Don't miss "36 Photos to Remind You How Beautiful Oman Is"