ALEXBANK'S new much-anticipated web series "Ask the Expert with ALEXBANK"  is unlike any content you'd ever see coming out of a bank.
The guys over at ALEXBANK asked themselves a very big and important question when they came up with this amazing concept: How much do your everyday Egyptians really know about banking and financial terminology? To answer this, the ALEXBANK team took to the streets and deployed Ahmed El Garhi (of Zee3 Mawhebtak) to take over the streets of Cairo to get the inside scoop on "banking terminology."
Banking terms are heard, used and broadly discussed by people from all walks of life pretending to be "banking experts." ALEXBANK needed to do something about that so it decided to do the public a favor and launch a humorous yet educational series on its Facebook page tackling topics such as the difference between "CDs & TDs", "Credit & Debit Cards", "Internet Banking" and much, much more!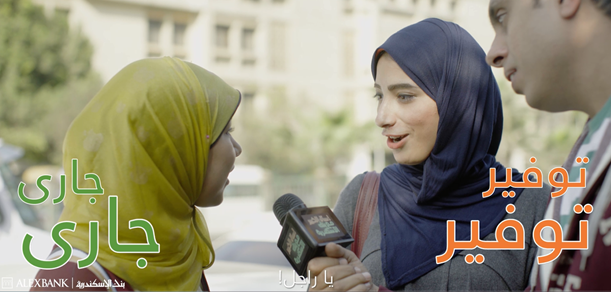 As generic as the terms may seem, the videos shows why educating people on this such seemingly well-known information is paramount. With only the first episode of a planned 10 shows released, ALEXBANK's campaign drew more than 400K views in less than 24 Hours….
You can watch the entire episode below: 
WE SAID THIS: Way to go ALEXBANK! We can't wait to see the rest of the episodes.