Netflix's Elite Tackles Islamophobia in Binge Worthy New Show
Via Serienjunkies
Forbidden love, taboo friendships, and shaking up the societal fabric that puts an Elite school together, Netflix's latest Spanish drama Elite is one to binge for sure!
Based in a prestigious private school in Spain, three ordinary every day working class students are enrolled in it due to their school being destroyed. The status quo and hierarchy of the elite school's structure is immediately shaken due to the three new faces.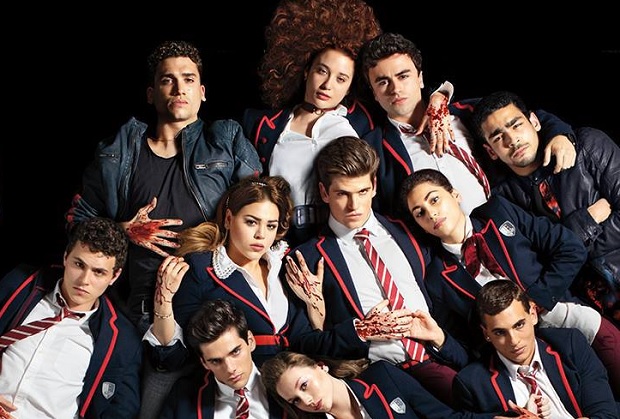 Reminiscent of Netflix's "13 Reasons Why" and the popular teen drama "Gossip Girl", but with a twist, this time around, throw into the mix a murder as well! As the plot begins to unfold due to the death of a fellow classmate, which we the viewers are introduced to in the first 5 minutes of the show, the rich teen protagonists begin to clash and everything starts to fall apart. Thus, revealing and highlighting key issues facing societies in Europe nowadays, from classism to HIV, homophobia, and Islamophobia.
Among the new working-class students, an ambitious Muslim-Palestinian girl, Nadia, played by Mina El- Hammani, introduces the viewer to what it is like to be a second generation Muslim growing up in Spain/ Europe. Showing us a microcosm of her world, the difficulty of coming from a conservative home, while living in a very open society.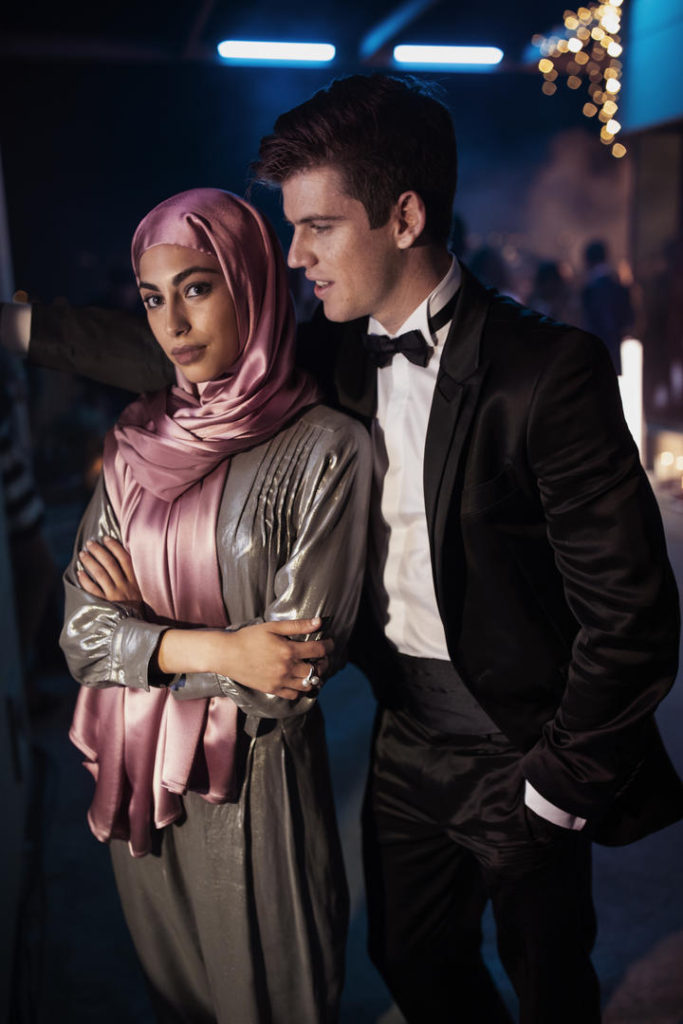 In the first episode, Nadia is asked to remove her hijab by the school or face being kicked and her scholarship revoked. Playing out a scene that highlights the ongoing issue of whether to ban headscarves in schools and the streets of Europe in recent years.
When speaking to El Hammani at the launch of Elite in Madrid, the actress explained, "being that I come from a Muslim background like my character, I can really relate to the culture clash that she is going through when living in Spain."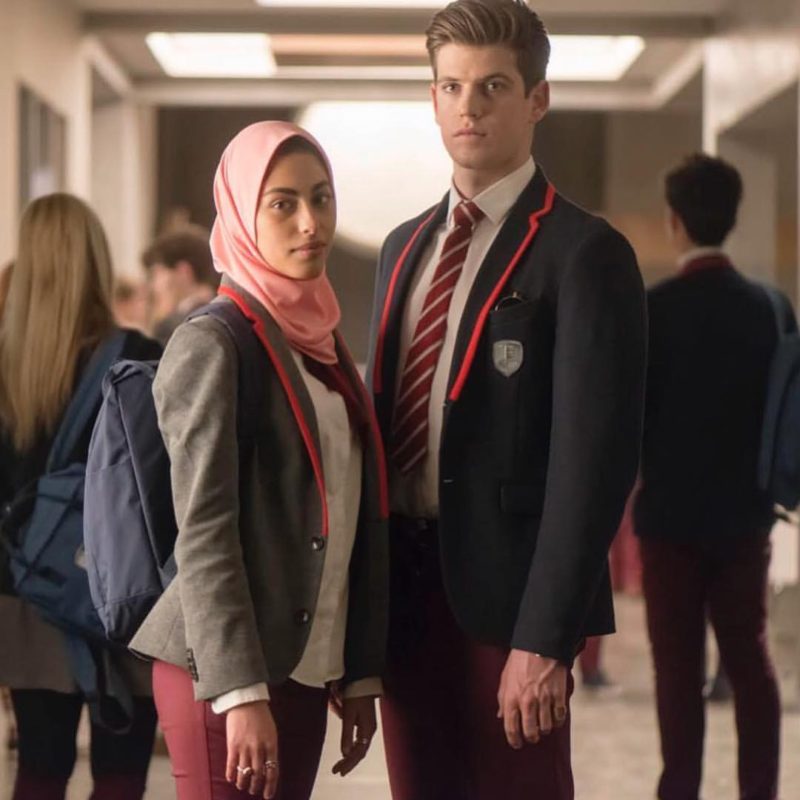 "I come from a Moroccan family, so I know what it's like to come from a conservative family and background, a closed environment so to say. So when I'm here in Spain I'm seen as an Arab and when I go back to Morocco I'm seen as a Spaniard. This bias exists everywhere"
Aside from Islamophobia and ethnic discrimination, the show also explores the identity crisis some teenagers go through in high school. Like any coming of age story, the viewer is taken through a roller coaster ride of maturing teen emotions, the questions they face while trying to figure out themselves out, all while navigating the routes of falling in love and all the heightened emotions that come with it.
WE SAID THIS: IF YOU'RE LOOKING FOR DRAMA, HUMOR, AND UNDERSTANDING THE SOCIAL FABRICS THAT MAKE UP A EUROPEAN HIGH SCHOOL. THIS SHOW IS FOR YOU!