Ranging from music to acting, Nadah El Shazly, an Egyptian multi-talented actress and singer/composer has been making waves in the entertainment industry. We sat down with her to learn all about her first music score for a feature film, "The Damned Don't Cry" which was recently recognized by both Venice Film Festival and BFI London Film Festival, and just yesterday won best original soundtrack at Festival International du Film Indépendant de Bordeaux (FIBFIB); discussing everything from where she finds inspiration to what's next for the young artist.
As a singer and actor, can you tell us how one passion has seeped into the other?
I always related to myself as a performer. I use voice, rhythm and my body when I sing on stage, and when I act in front of the camera, or in the theater. Not only music and acting but I believe different art forms inspire one another and borrow from one another all the time.
What are some commonalities between the acting and music scene?
They are actually very different from each other. Musicians are much faster, more laid back and much more adventurous, that's primarily because it's much easier to produce a song or a music video than to produce a whole series or a film. You can be much more active as a musician than as an actor. There are much more risks being taken and more excitement for me in the music scene than in the cinema scene. That being said, there is nothing like the charm of cinema.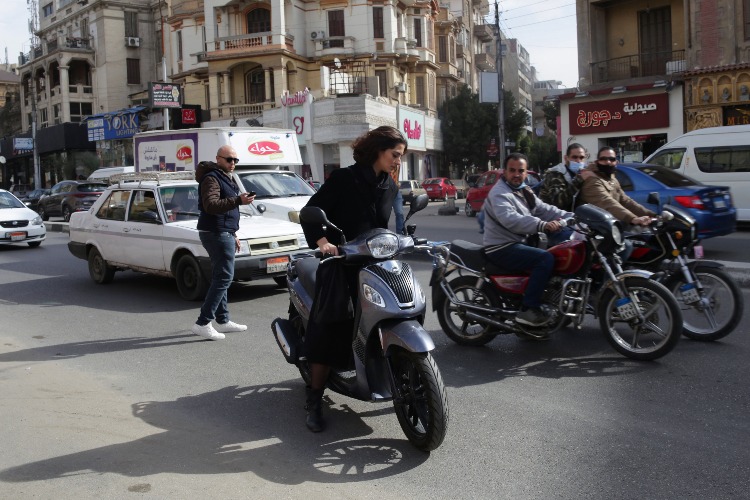 What was it like working with Khairy Beshara and Asser Yassine on Netflix's short film, National Day of Mourning in Mexico?
I felt so lucky that I got the chance to work with the legendary Khairy Bishara. He loves cinema so much and does it with such ease and enjoyment! We all had so much fun behind the scenes, it was such a fun project to work on. Asser Yassin loves what he does, and it's infectious. He was very supportive and very present, and there was space for all of us to have our creative input in the work. Most and foremost, I got the chance to drive my own motorbike in the film which was just amazing.
Let's talk music, when did you first know that you wanted to get into the music industry?
I always knew since I was very very young, that I am obsessed with music. I was always involved in something related to music at every stage of my life. But leaving everything behind and taking it seriously only happened in 2016 with the recording of my debut album, Ahwar.
How would you describe your music style and what do you want listeners to take away from your music?
Adventurous. I think this answer always changes, depending on the work I am doing. But in general, I feel very content when the music touches people when they can let go for a minute, and feel taken over by sound.
Growing up, who influenced you from the music scene?
Growing up and until now, I listen to a lot of very different music at the same time. Of course, all our pop queens, Sherine, Elissa, Hayfa, all the way to Rai, metal, Japanese noise, trance, and gamelan. My taste palette for music is endless.
Tell us more about your album "Ahwar" and how that's an important step in your music journey.
Ahwar is the most important step I made in my life. It completely changed everything for me. I was finishing my Master's degree in psychology when I got the opportunity to go to New York and won a prize with the Rolex Mentorship Program, which allowed me to finance the production of the album so I left my studies and went for it. At the time I was writing Ahwar I was listening to old Arabic music from the 1890s to the 1920s, of the likes of Mounira Al Mahdeya, and Abdel Latif Al Banna, I was obsessed with the futuristic elements in their music, and the amount of improvisation and skill of the musicians accompanying them. I let myself get inspired by that a lot, and decided to go to Montreal to record my album there. I learned everything as I worked on this album. Trial and error. I edited the recordings, and the album was released on Nawa Recordings in November 2017. Shortly after I was working with two music agents in North America and Europe and for the next couple of years I played more than 100 shows at different music festivals all around the world.
What was the inspiration behind the track for your "The Damned Don't Cry"?
I was approached by Fyzal Boulifa, the director of The Damned Don't Cry, early on in the process of the film. He was very much drawn to Ahwar, my debut music album and it was his main inspiration to choose to have an original music score in the film. I wanted to create something out of the spirit of Ahwar, yet that is based on the characters and narrative of The Damned Don't Cry. Inspired by films like Mizoguchi's Street of Sham and so we wanted the score to have its own character and slowly go into a more melodramatic direction as the events unfold.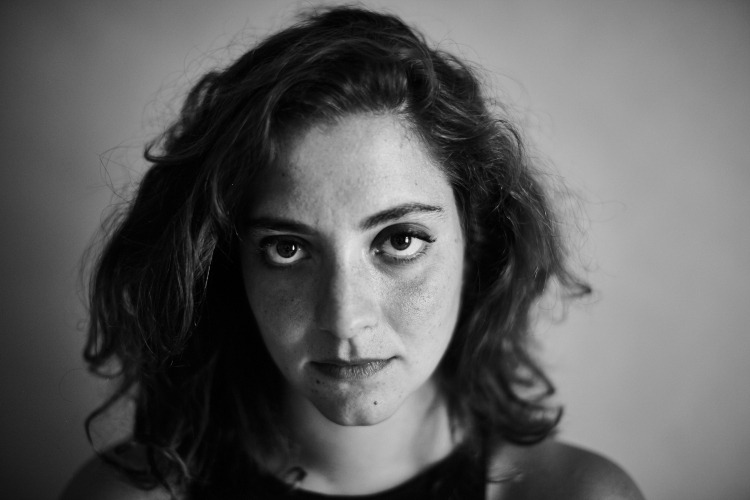 Outrunning a scandal, constantly moving from one place to another, the mother-son storyline is core to the film. How did that influence the soundtrack?
The mother and son storyline was really interesting to work with. They have a very special dynamic and a lot of tension between them because of their closeness to one another. The mother, Fatima-Zahra is cheeky yet has a childlike innocence, and her son, Selim, is stubborn, reserved, and a bit more raw and juvenile. I needed to find a way to express the boiling anger of Selim under the surface and keep the playfulness and shimmer of Fatima-Zahra, following them both through the events of the film. That's why I chose the instrumentation to be harp and electronics, upright bass, and violin.
What are some goals that you're aspiring for and what's next?
I hope to explore acting more, and hopefully, one day write/produce films. I'm currently working on my next music album.
What's a piece of advice you would give to someone just starting out in the entertainment industry?
Don't be afraid to say what you want, and go for what you feel is right. Observe and learn from everyone around you. And lastly, frustration, disappointment, and failure are part of this job.
WE SAID THIS: Don't Miss…Nadine El Roubi, Reinventing The Arab Rap Scene, One Verse At A Time