Must Watch: Syrian Actress Suzan Najm AlDeen in Emotional Reunion With Kids After 5 Years of Separation
Out of all the natural instincts that can be found within, "motherhood" is one of the most powerful, don't you think? And not being able to share the laughs, tears and days with your children is probably the worst nightmare a mother can encounter. What about experiencing this for 5 whole years? Unfortunately, the nightmare became a reality in the case of Suzan Najm AlDeen when she experienced a painful separation from her kids.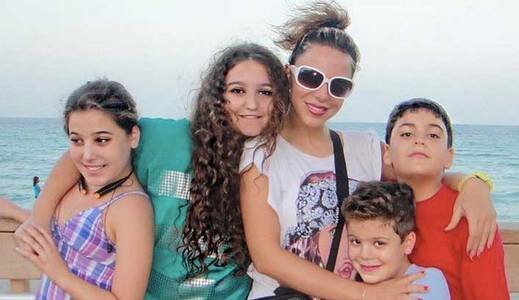 Syrian Actress Suzan Najm AlDeen has been suffering for years now, not being able to see her four children because of the law Donald Trump issued that prohibits the entry of Syrian citizens to the US, the country where her children had been living back at the time for their education. And only a few days ago, the painful separation came to an end, with the Syrian actress finally reuniting with her young ones at the Egyptian airport.
The intimate reunion was documented and caught on tape, showcasing a flood of emotions and genuine tears, declaring the end of a terrible period of grief and parting that has lasted for too long now. Suzan posted the video on her official Instagram account, pouring her heart out to her fans and sharing snippets of their warm meetup, along with a couple of touching/grateful words that just left us speechless! "5 years of me counting the days, hours, minutes and seconds waiting for this moment.. A bitter forced years of separation has now ended following these moments of a warm reunion… everything has come to normal and is balanced now."
WE SAID THIS: May you keep holding them tightly forever and for always, Suzan!