Arabic literature illustrates the diversity of the Arab people, their language, and their culture. Without the authors and poets who spent their lives honing their craft and utilizing their words to spread change inside communities, this literature would not be conceivable. We will be highlighting some prominent museums who commemorate these masters of the written word.
Gibran Museum
The Gibran Museum commemorates the eminent Lebanese author Khalil Gibran, whose works include The Prophet, The Broken Wings, and Spirits Rebellious. The museum provides a fascinating glimpse into the author's life. The structure, which housed a hermitage site and served as a monastery for monks seeking refuge in the seventh century, opened its doors as a museum in 1975. The author later purchased the building in 1926 with the purpose of using it as both his home and final resting place. According to Travel Triangle, the possessions from Gibran's New York apartment were later transported back to Lebanon in 1932 and are now on display. The museum lies in the city of Bsharri, which is 120 kilometers from Beirut.
Naguib Mahfouz Museum
The Naguib Mahfouz Museum, which is housed in the Tkeit Abu el-Dahab building in the Al-Azhar neighborhood, honors the magnificent life of the writer Naguib Mahfouz, who is most known for his novels Bayn al-qarayn (1956; Palace Walk), Qar al-shawq (1957; Palace of Desire), and Al-Sukkariyyah (1957; Sugar Street). There are two floors in the museum. Seminar rooms, a visual and audio library, a public library, and a library of critical research, which contains the most significant analyses of Naguib Mahfouz's work, are all located on the first floor. A suite with decorations and awards that belonged to the late author is located on the second floor.
Taha Hussein Museum
Without a doubt, Dr. Taha Hussein ranks among the most significant authors of contemporary Arabic literature. He is also a well-known social and political reformer who pushed for women's equality and access to education for the underprivileged. For a life full of achievements and a remarkable career, it was only fitting for the nation to honor him with his own museum, known as the Taha Hussein Museum or Ramatan, located on Dr. Taha Hussein St. Al Omraneyah Al Gharbeyah, Giza Governorate in Cairo. Established in 1991, the museum features a beautiful reception hall that was used on Sundays to receive eminent authors and politicians for meetings. You can also find rare compositions by composers like Schubert, Verdi, Bach, Mozart, Schuman, and others who were favorites of his. The second floor features three bedrooms that include Hussein's wife's bedroom and her children's.
Ameen Rihani Museum
Ameen Ferris Rihani is widely recognized as an intellectual who helped shape the Nahda which is the modern Arab cultural renaissance that began in the middle of the nineteenth century according to NC State University. His travelled between the Middle East and North America and his experience as a Lebanese immigrant in the United States had an impact on his linguistic writing style. The museum, which is located in Freike, Lebanon was established to honor his career. In the museum, you can find his English and Arabic writings, manuscripts, letters, his own works of art as well as those gifted to him by artist friends, sculptures sculpted by him, and personal items.
Ahmed Shawki Museum
The Ahmed Shawki Museum, which houses a large collection of more than 713 manuscripts and drafts, a collection of oil paintings, antique objects, and photographs of the poet and his family, was established in 1977. It was created in honor of the great Poet-Laureate also known as the Prince of Poets – Ahmed Shawki. The museum is frequently referred to as "an architectural masterpiece" full of beauty and brilliance that bears an Andalusian Style and can be found on the Nile Corniche in Giza Governorate (6 Ahmed Shawky st.) The museum has two floors, with Shawqi's library on the main floor that contains the originals of the drafts for poems and poetic plays composed by Shawki, as well as manuscripts of songs in his own handwriting that were sung by the artist Mohamed Abdel Wahab. Additionally, there is an audio library in which a number of old melodies and songs were recorded.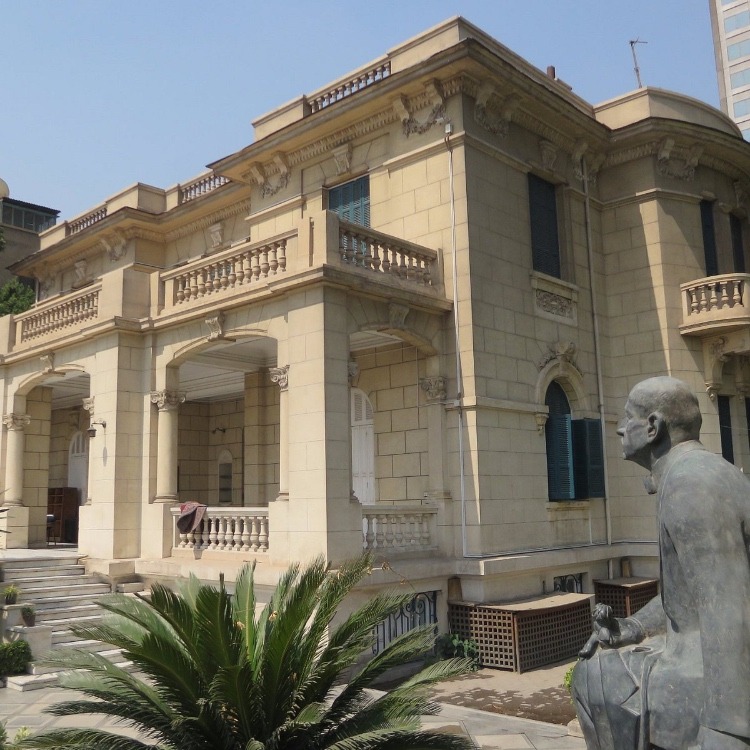 WE SAID THIS: Don't miss….Preserving Culture And Heritage: An Adventure Into Lebanon's Historic Museums