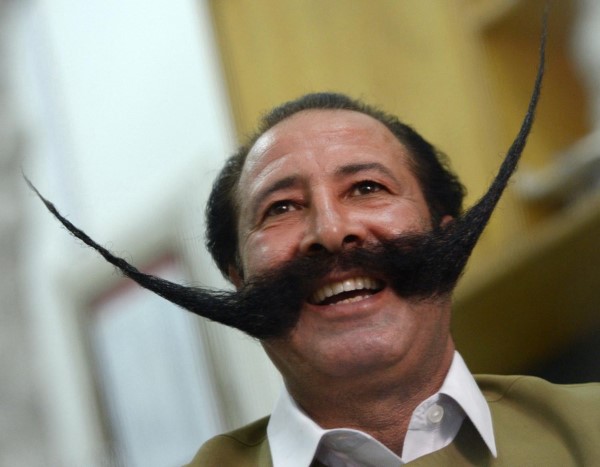 Facial hair lovers, rejoice! It's Movember, that time of year when men worldwide set aside their razors for 30 days to raise funds and awareness for men's health issues, like prostate and testicular cancer.
The Movember movement is small but dedicated in Egypt, with repeat participants over the last few years. This year, a few groups have already announced their involvement, including the male staff at CISE, the street artists of Graffaholic and Cairo Jazz Club, which is hosting a Movember Ra2ass Shanabak party on Nov. 18 to raise funds for Cairo's Children Cancer Hospital. They'll even have fake mustaches for sale that evening for those who can't grow one themselves.
The rules for "Mo Bros" are simple:
1. Each bro must start November with a clean shaven face.

2. Then for the entire month of November, each Mo Bro must grow and groom a moustache according to these rules:

There is to be no joining of the mo to the sideburns. That's a beard.

There is to be no joining of the handlebars on the chin. That's a goatee.

A small complimentary growth under the bottom lip is allowed (A.K.A. the tickler).

For further insight into the origins of Movember, and more official information, you can click here.
And even "Mo Sistas" are welcome to participate by spreading awareness and supporting the cause.
Watch this TED video below of Adam Garone, co-founder of Movember, speaking about the global men's health movement:
And take a look at this guide for some 'stache-'spiration:
WE SAID THIS: Planning to participate? Post your mo pics to our Facebook, tweet us @ScoopEmpire or tag us on Instagram!