With his amazing talent, and incredible humility, Mohamed Salah is changing hearts and minds, one goal at a time. 
Mohamed Salah: Understanding His Pivotal Role At Liverpool
Mohamed Salah has had a storied career. At just 28 years of age, he is considered to be one of the best footballers in the world. Salah began his senior career on May 3rd, 2010, playing for Egyptian team El Mokawloon. He was brought in as a substitute in a tying-effort against El Mansoura. His impact was felt immediately. However, Salah did not remain with El Mokawloon for a very long. In early 2012, following the Port Said Stadium Riot, the Egyptian Premier League suspended play. Shortly after the cancellation of the season, Salah made the jump to the Swiss Super League, signing a four-year deal with Basel on June 15th of that year.
Salah played for Basel until January 23rd, 2014. Chelsea made a deal with Basil, allowing them to bring the star player to London. Mohamed Salah became the first Egyptian player ever to sign with Stamford Bridge. From there, Salah was periodically loaned to Florentina, before being permanently transferred to Roma in August of 2016. Less than one year later, on June 22nd, 2017, Mohamed Salah accepted a transfer to Liverpool. The initial terms of the contract guaranteed Salah a minimum fee of 42 million. This was a club record for Liverpool, eclipsing the amount paid to Andy Carroll six years prior. Thus far, everywhere Salah has been for the duration of his ten-year career, has been in support of a winning team.
Mohamed Salah's impact on the field has been undeniable. However, his influence on the field has been every bit as important. A 2019 research study conducted by Stanford University has revealed a steady decline in Islamophobia in Liverpool since the Egyptian player first signed with the team. There has been a measurable reduction of hate crimes in the Merseyside area since Salah's arrival in early 2017.
The study, which was called Can Exposure to Celebrities Reduce Prejudice? The Effect of Mohamed Salah on Islamophobic Behaviors and Attitudes showed there was a 53 percent decrease in anti-muslim tweets since Salah began playing for Liverpool. The study further stated that: "The survey experiment suggests that these results may be driven by increased familiarity with Islam. Our findings indicate that positive exposure to outgroup role models can reveal new information that humanizes the outgroup at large. Overall, we interpret these results to support the hypothesis that Salah's arrival at Liverpool FC caused a decrease in extreme acts of bigotry."
There is perhaps a no better example of this than the chant which Liverpool fans have begun using in recent years to show their love and support of Salah. Set to the tune of Dodgy's "Good Enough," the chant goes like this: "If he's good enough for you, he's good enough for me. If he scores another few, then I'll be Muslim, too. Sitting in a mosque, that's where I want to be." This is the Liverpool fans' way of saying that if Salah continues to perform as well as he does, they would convert to Muslims to be like their star player. This is a fantastic example of inclusivity, and Salah himself has approved of the chant. Even EA Sports' popular Fifa video game series has gotten in on the celebration of cultural diversity. In their 2019 offering, the creators of the game included Salah's after-goal celebration. Salah lays himself down into the prostrate position, and thanks to God in sujud.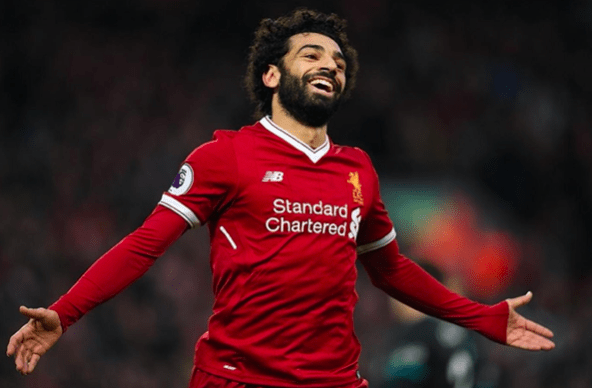 Winning over the hearts and minds of fans was not something Mohamed Salah had ever planned to do when joining the team. He simply wanted to play the game he loves, and be judged solely by his contributions to the team, and his performance on the field. But it was his now-famous after-goal celebration which brought so much attention to his faith. In a 2019 interview with CNN, Salah had this to say:
"It's something like praying or thanking God for what I have received. It's just praying and praying for a win. I've always done that since I was young, everywhere." William Marble, one of the authors of the Stanford research study, added: "Why did hate crimes decrease? There are two speculative explanations that we've thought about. The first is that people who would have committed hate crimes are now more tolerant. But I think it is unlikely that extreme bigots who would have committed hate crimes become more tolerant after seeing a football star that doesn't look like them. The second explanation I think is more likely; with lots of people talking about Mo Salah, it became clear that people like Salah are welcome – sending a message to people who are motivated by hate that their views are not widely shared."
WE SAID THIS: Tell us your thoughts below.