Saudi Arabia, and the Middle East as a whole, are now heading onto the global sporting scene, as they host the World Heavyweight Title rematch between Ruiz and Joshua. This is in addition to the newly formed Saudi Cup, that will be the world's richest horse race.
They have already begun a process to become involved with a number of events on the world scale, including hosting a Formula E race and a WWE event. Saudi Arabia has also now arrived on the boxing scene as hosts of the World Boxing Super Series between Callum Smith and George Groves. Feedback was fantastic and now sets them up to accommodate the hugely anticipated rematch between Anthony Joshua and Andy Ruiz.
The heavyweight contest is scheduled for December 7th, and has been given the go-ahead most recently, despite the tensions at present in the Middle East. Recent conflicts in the area will not bring a halt to the biggest event to-date to take place in the Middle East. This will be a fantastic platform for the area as a whole, and an opportunity which could result in the hosting of many more marquee events.
Joshua is looking to regain his titles, following the shock defeat at Madison Square Garden earlier this year. However, Ruiz remains confident he can again topple the former champion.
The heavyweights will renew their rivalry on December 7 in a Gladiator-style, three-sided temporary venue in Diriyah.
ANTHONY JOSHUA VS. ANDY RUIZ II
DECEMBER 7TH, 2019
SAUDI ARABIA
WBA, WBO, IBO AND IBF TITLES
WHO WINS?#JOSHUARUIZ2— Pugilist king (@KingPugilist) October 25, 2019
#AndyRuizJr discloses why he chose to drop weight for the rematch with #AnthonyJoshua and states his belief that the former unified champ will try to play it SAFE! ??#boxing #boxingnews #sports #boxingfans #DAZN https://t.co/2nex1SKzaj— 3 Kings Boxing (@3KingsBoxing) October 21, 2019
Andy Ruiz Jr.: "I will approve to everyone that I deserve the title on the 7th or December as I won it first on the 1st of June"#COTD #Diriyah pic.twitter.com/ugi1EV8K6Z— General Sports Authority (@gsaksa_en) September 4, 2019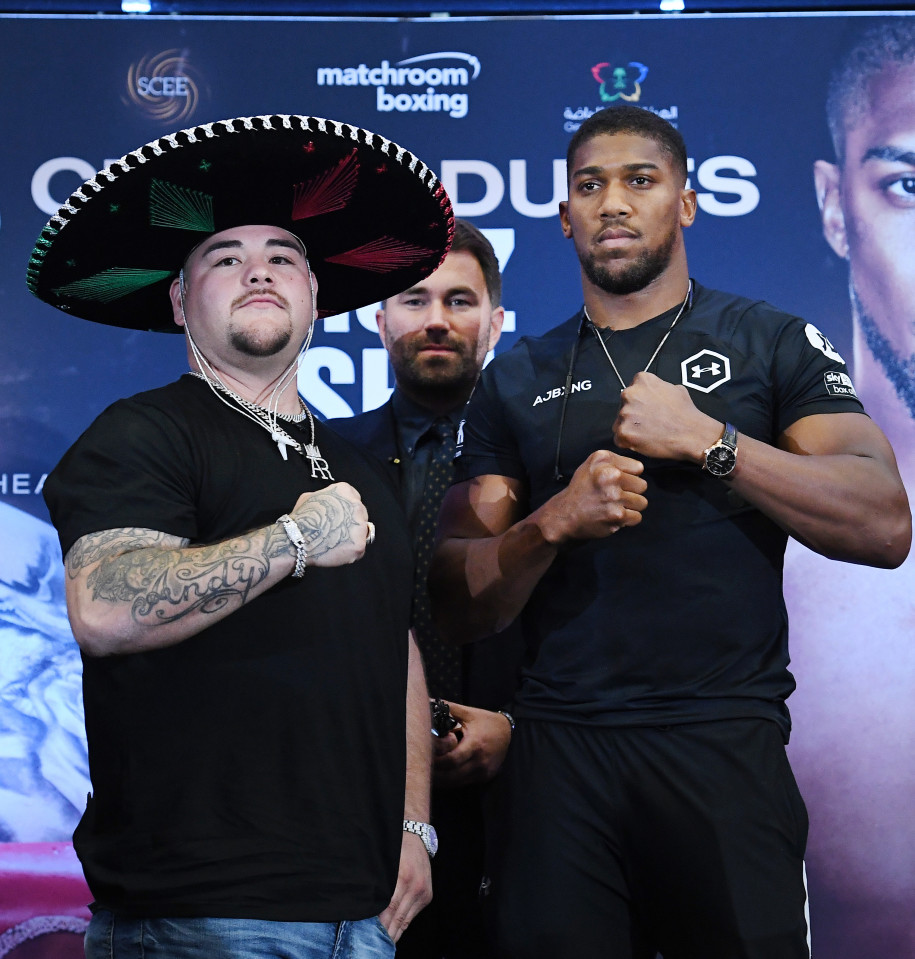 The heavyweights will renew their rivalry on December 7 in a Gladiator-style, three-sided temporary venue in Diriyah. https://t.co/oAenhJE4RO #JoshuaRuiz2 #AnthonyJoshua #AndyRuizJr #Diriyah— The Guardian Nigeria (@GuardianNigeria) October 17, 2019
Saudi Arabia have also announced that they will be hosting the newly formed Saudi Cup, which will be taking place from February 2020. This will be no ordinary race with a prize fund of $20 million on offer and $10 million going to winning connections. This ensure that they topple the offerings from the US and Dubai, which guarantees this is a targeted event for connections of some of the leading racehorses from around the world.
The event initially gathered mixed reviews, with the continued restricted gambling laws in Saudi Arabia. It has only been in recent years that various aspects of gambling have become available. Casino and bingo are seeing increased popularity in the area, with these bingo reviews being utilised by new and existing players alike, as well as similar casino-related material. Given the rise in leisurely gambling in the area, this will form a fantastic platform for the Saudi Cup event when it comes around in early 2020.
The race will be taking place at the King Abdulaziz race track in Riyadh and will be free to enter, but with a maximum of 14 horses. It will be held on the dirt track over nine furlongs and is already receiving glowing reviews, including from world famous jockey, Frankie Dettori.
Full house for the launch of the #saudicup! pic.twitter.com/pE9FMgMkLq— Eve Hester-Wyne (@amhester) September 30, 2019
'The Saudi Cup is about creating an iconic moment in the global racing calendar, but also – at its heart – it is about growing our sport in the Kingdom for the Kingdom.' – HRH Prince Bandar#thesaudicup #worldsrichestrace #comewithusonajourney pic.twitter.com/R7Qg6pdAPU
The Saudi Cup (@thesaudicup) October 1, 2019
will have a glittering support card with two more exciting races just announced, bringing the total prize fund to $29.2 million.
The world's richest horse race – the $20m #SaudiCup – will have a glittering support card with two more exciting races just announced, bringing the total prize fund to $29.2 million.https://t.co/oKu68XuJmO
— TRC (@TRCommentary) October 1, 2019
WE SAID THIS: Can't wait for the knockout punch