Continuing its innovative streak, the UAE is launching the region's first-ever robot firefighter, Wabel. This technological invention is set to act as a supportive aid to the firefighting departments of the UAE. It will be able to access hard-to-reach areas or take on dangerous and physically demanding tasks that are deemed too risky for a firefighter. These can include fires near oil and gas reservoirs as well as fires that include highly flammable materials that cannot be approached.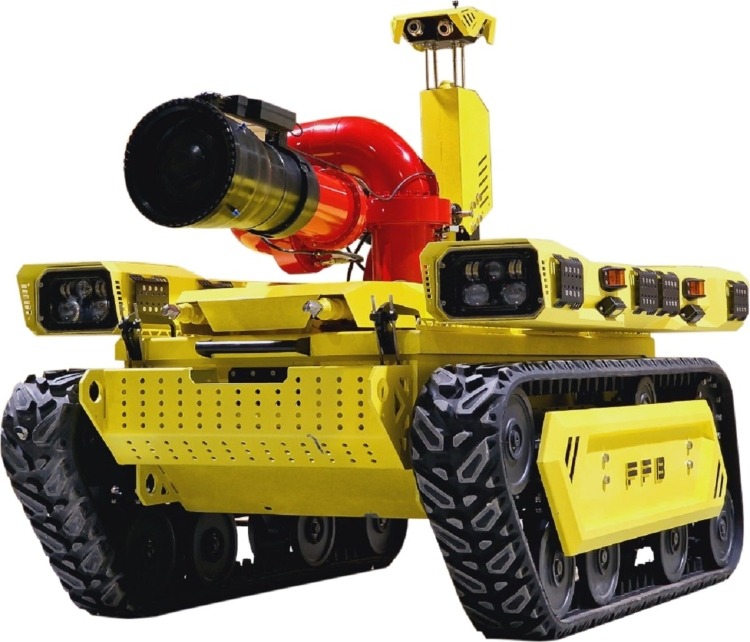 Knowing how fires can result in severe damage to properties and facilities as well as their capacity to claim lives, robotic firefighting robots can reduce the risk by having them deployed in critical areas known to have a high-fire risk. They can then be controlled remotely and immediately begin firefighting operations. This will enhance the safety levels of the facilities as well as help to better protect people.
Equipped with six smart cameras, the robot will give each firefighter a remote eye into the at-risk sites and give them the safety of making decisions without being in direct exposure to the fire. It can also begin operations even before the firefighters arrive on site using water jets with a water flow of 8,000 liters per minute.
Using this new technological innovation, the firefighting department will be able to work more efficiently while at the same time, boosting the overall safety of its team.