Egypt's market is anything but mundane or modest. The world of architecture has been witnessing a rise, with designers from all over the country winning international awards. Two young architects who are definitely leaving a different mark in a vast sea of designers are Ahmed Fayad and Malak Rashad.
Co-founders of F&R Partnership and real-life married couple, Fayad and Rashad — along with their team members, Christine Rafik, Smar Abdel Latif, Inji Hilal and Mohamed Moussa — have managed to stand out with their minimalist modern designs among the clusters of urban buildings in Cairo.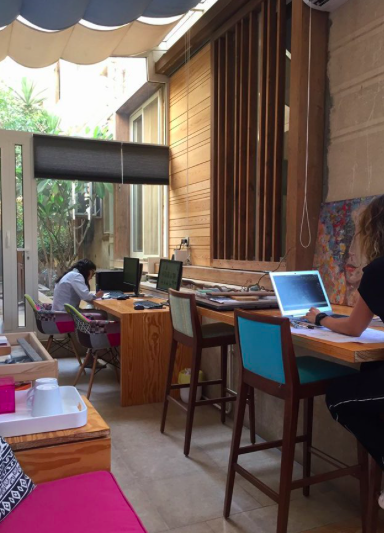 Influenced by a Sufi upbringing, Fayad, architecture school graduate at MSA, became obsessed with minimalism in all aspects of his life, not only in the designs. Rashad, Cairo University graduate, was born to a family of architects and raised in a house previously owned by the late King Farouk. Her background can be sensed in the way she perceives proportions and elegance in buildings and living spaces.
"People think that luxury is about how you decorate the place, when it really isn't. Luxury is all about proportions. The height of the ceiling and the relationship of the walls to one another affect your feeling of luxury and comfort on a greater level," Fayad told us.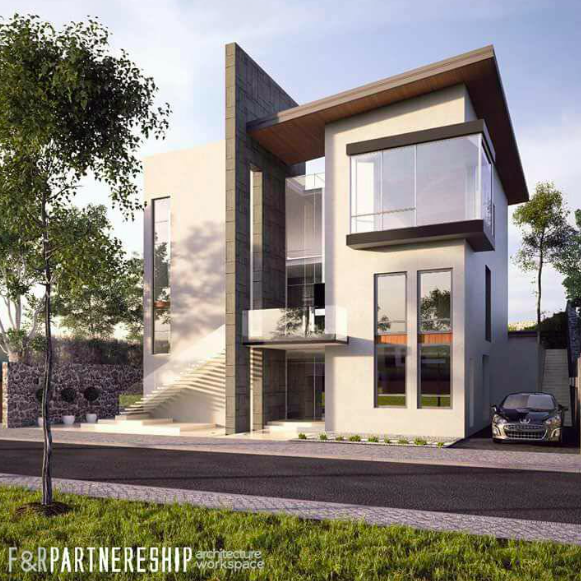 With a vision to change the face of Egyptian architecture, we tried to understand how they succeeded at becoming the new kids on the architecture block at such a young age and what inspired them. "At first, we noticed how people were always commenting about how different and weird our interiors were. They always asked if that was actually in Egypt," Rashad explained. "When the opportunity came and we worked on architecture design which is our absolute passion, our clients started giving us the coolest reactions. It was so nice to hear words like fakhama, grandeur and unusually cool in their vocabs."
Their design that managed to nail an International Property Award for Architecture Single Residence is the Maadi Grand Residence. The awards are open to residential and commercial property professionals from around the globe to celebrate the highest levels of achievement, by companies operating in all sectors of the property and real estate industry.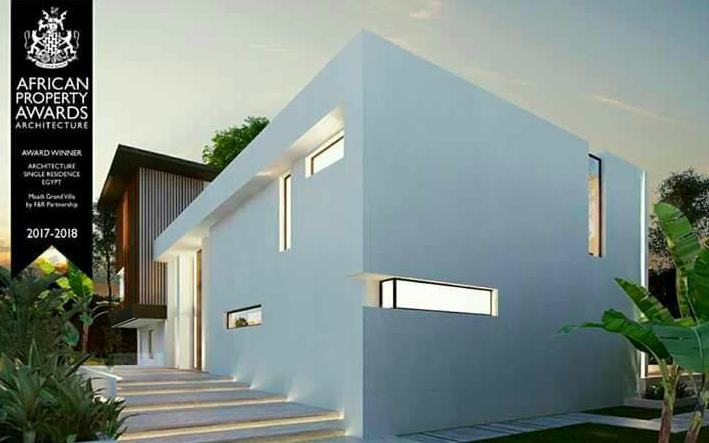 The property was customized to be inhabited by an artist to hold parties and private screenings. With a unique historical background that dates back to the '6os, the house was in danger of being demolished so it could be replaced by a multi-storey building, but it was thankfully rescued by the owner.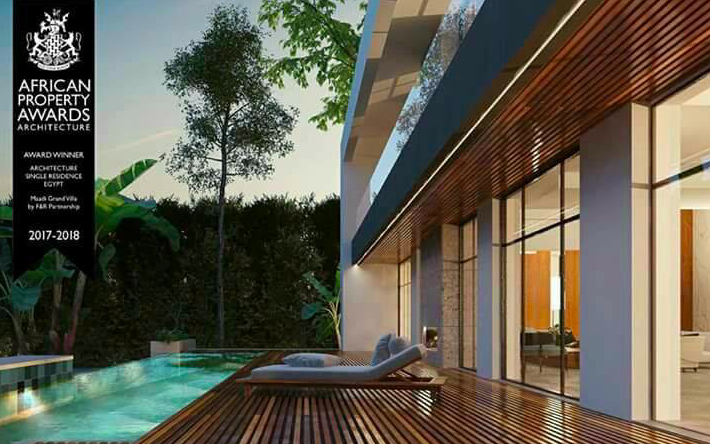 The architects re-modernized the house to create a number of connected living spaces, with a young and fresh feel to them. The house's interior will definitely manage to transfer a positive feel to its inhabitants. We can't help but wonder who the lucky artist and owner is!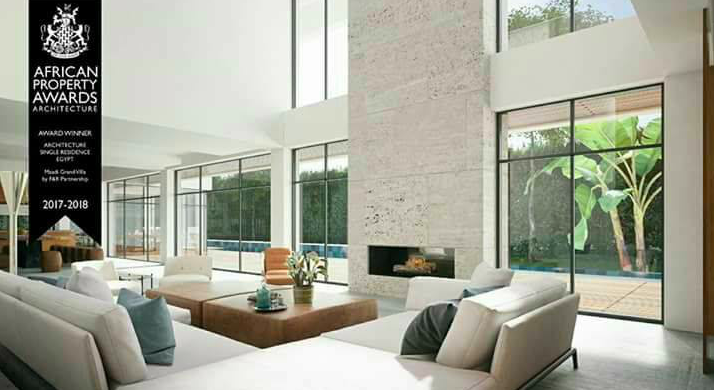 And of course, we just had to ask what it's really like to work with your real-life partner. "Contrary to everyone's beliefs, working together is actually pretty cool. Having a partner that understands your perkiness is an absolute bliss," the designers told us.
WE SAID THIS: Congratulations, F&R Partnership.