Have you ever wondered what it's like to be an Uber, Careem, Osta, or even a taxi driver in Egypt? In this article, I talk to different kinds of Egyptian drivers where they share strange situations — anonymously, per their requests  — that you won't believe have happened.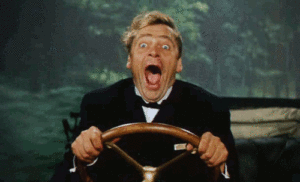 "I once picked up a client from Maadi, she was a woman. At first glance, I detected something fishy, maybe it was the way she talked or so, but something was definitely fishy. A I was heading to the supposed destination, she started asking some really weird questions. Most of her questions involved asking me about drugs, and whether I'm okay with them. After assuring her that I do — in fact — partake in drugs occasionally, she took out a strox joint for us to smoke together. Indeed, I had a few drags with her, and after a while we parked somewhere quiet. I was just in no condition to drive the vehicle at the moment." -A.K
"One night, I was driving a pregnant lady, along with her three young children, back home from grocery shopping. It was a pretty normal ride until I dropped her off and she asked me to hold her baby. I was a little overwhelmed because a) I'm only 18. b) I just started working at the company and it was only my second month. c) I never held an infant before.

Shocked from the situation, the only thing I was thinking about is not dropping the baby. Later, I found myself going upstairs with the woman and helped putting her baby to sleep. I even sang a little lullaby. – A.A
"As I was vacationing in Sahel, I was slowly draining myself out of money because Sahel is just too damn expensive. I turned on the application to get some easy pocket money to help me survive the rest of the trip. The first client I got was this young-looking girl — I would imagine a year or two younger than me. She told me that she wants to pick something up from Marina 4 then head to Sidi Abdelrahman.

She went off and came back with a bottle of vodka and sat beside me in the passenger's seat and told me that she wanted us to park nearby. I immediately stressed out, I didn't know what to do but I kept my game face on and pulled over somewhere quiet. Just as we parked, she started to drink the bottle like it was the last thing she was going to do on this planet. She then attempted to kiss me. I stopped her, but she kept on pushing until I succumbed. Looking back at it, I was glad I turned on the application that day. -K.U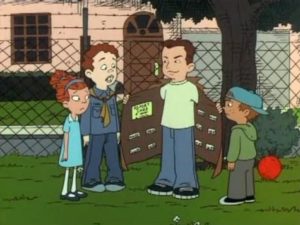 "A friend of mine who happens to also be a driver needed some extra cash, given the conditions we're living in at the moment. He started to sell drugs to clients that rode with him below the radar. At first he was a little scared to ask them openly if they wanted to buy drugs, but as time passed he told me that the old clients of his were asking him if he had any. I wish I had the courage to do what he does, I might have been in a different place right now. -A.A
"I picked a Khaleeji client once from one of the malls. He told me he wanted me to drop him off at Ramses Hilton. After a while he started to have conversation with me about sexual things. He then proceeded to ask about my sexuality and my interests, and whether I have ever done anything with a man before. The straw that broke the camel's back was when he put his hands on me, I quickly removed it. He started justifying his move and even offered me a lot of money for me. I'm not going to lie, the thought did cross my mind (mainly because I needed the money), but I refused and asked him politely to get out o the car. As soon as he stepped out, I reported him on the application." -S.B
"A lady once got inside my car in modest clothing, and started to undress herself into more flashy garments. I was a little confused about what exactly is going on, so I kept my mouth shut. As time passed I couldn't help myself, and being the naive innocent guy that I am, I asked her straight up whether she is a prostitute or not. The woman looked me dead in the eyes and laughed, in a way that made me feel safe and not out of line. She was, indeed, a prostitute. She told me her story and explained how at first it was about the money, but now she kinda likes it.

In a way, I actually happy of hearing her side of the story. When we arrived at the destination, she blew me a goodbye kiss." -K.F
"A woman in her mid thirties once rode with me. She sat on the couch behind and stared right at me, looking all furious, in the mirror. Out of nowhere, she asked me the strangest question: "Do you know thugs that I can hire who can do things for me? If not, can you do something for me?"

I answered calmly, "what kind of stuff?" She answered, "beating up a man or killing him if need be. I already have the gun."

I declined her offer and took her to her destination and wished her the best. Her husband, apparently, was a horrible man." -A.K
"I once arrived at the pickup point of the client's location. As I was waiting for her to come down from her villa, a guy stepped out of the Porsche that was parked in front of the villa and started shouting. Her father then came down with a pistol in his hands. The father threatened to kill them if they don't stay quiet and leave.

The father also said: "Stay away from my daughter and don't come here again."

One of the guys said: "You can't make me stay away from her".

Surprisingly, I found myself caught up in the middle trying to calm the whole thing down. The daughter came later and I took her to her destination. I was the most normal trip ever." -S.K
WE SAID THIS: Do you have any strange experiences with drivers?