With the year coming to an end, 2018 has been all about girl power in the region. From Saudi women taking over the drivers' seats, a Lebanese director nominated for an Oscar, women in all fields standing up against harassment, to a young Egyptian lady becoming the first ever TV host with Down Syndrome. Women have been on top of their game in 2018 and Asmaa Gouda just joined the list of strong independent women.
Beni Suef, Egypt just got its first female taxi driver; a job deemed fit for men only for as long as we can remember. After going to the Beni Suef Traffic Department and getting the license, the 31-year-old decided to support her family with a better income regardless of the possibility of being harassed during working hours.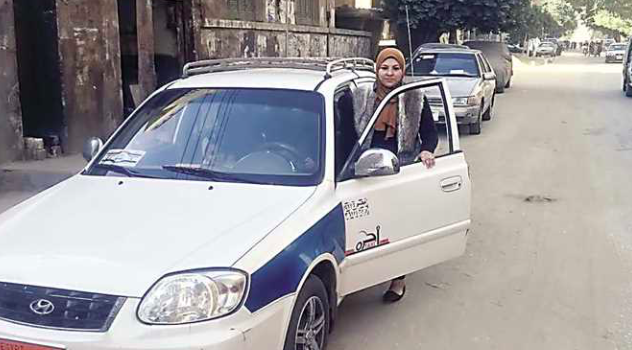 According to Al-Masry El-Youm, the mother of two convinced her husband to work as a driver in the morning and take pupils including her children to school. From 3 to 8 PM, Gouda works as a taxi driver after bringing her kids back from school and having lunch with them. If that isn't determination, we don't know what is.
The taxi fare is set by the governorate at LE 7 for one citizen within the city. The head of the Beni Suef Traffic Department, General Hosam al-Shayeb, said that many women obtained a driving liscence, but becoming a taxi driver was a decision made by Asmaa Gouda only.