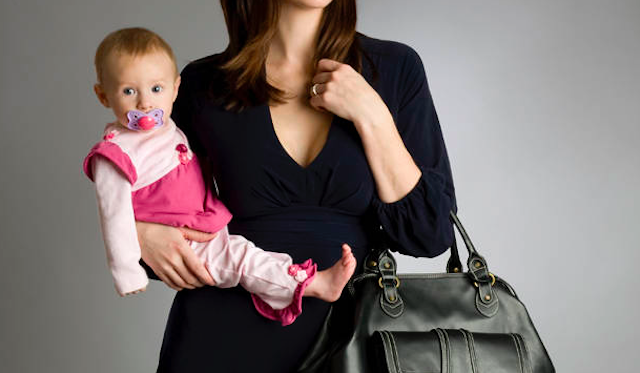 One of the biggest challenges that will face any working woman is perfectly balancing the time she spends at work and with her family. We all think that if life forced us to give up on our careers for whatever reason, we will gladly comply especially during the times when we're extremely drained and overworked.
But, it's very common for mothers (such as myself) to feel that a job is their savior as it sometimes feels like the only part of them that they still have control over, the part that is theirs, and theirs alone. You marry the man of your dreams, staying home was never on the table because you're an ambitious fire ball, then the first child comes along and bam! It is the biggest reality check ever.
A job, no matter how easy, takes a lot of your energy. Energy that your family thinks should be spent on them, and they are partly right. Yet, that doesn't mean that quitting a savior will make a better mommy of you. It might be the only thing that gives you that mood lift which keeps you going strong. Not only do you have a boss to worry about, but a partner who can't decide if accepting that part of you is satisfactory.
We asked 10 women how their husbands really feel about their jobs and this is what they told us: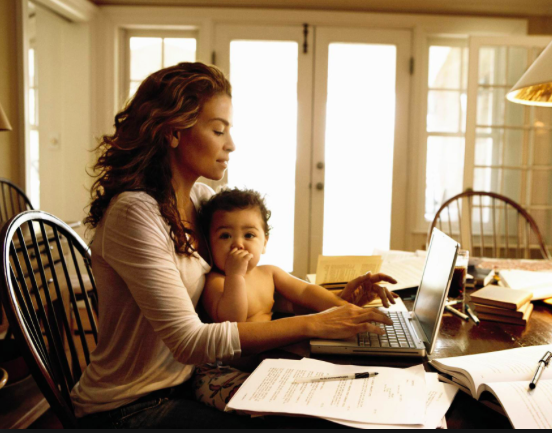 "He used to hate my job at the bank because I worked late hours and weekends…and I wasn't even a mother back then. He likes my current job because I finish at 3 pm and I have enough time for our son. Given his job nature he can't be that available and we both agreed that we won't leave our boy to the nannies so I had to compromise," C.G. told us.
"My husband always had an issue with my job. It involved a lot of late night events and traveling, of course I had to quit when I knew I was pregnant. Now he's urging me to start my own business and even offered to help. So his issue was never the job, the title, the career or the intimidation, it was always wanting to feel that he came first," D.F. told us.
"He is always torn between the fact that it affects my capacity as a mom and yet knows I can't and shouldn't leave it, but he would definitely love if I have a private job that pays well," Y.T. told us.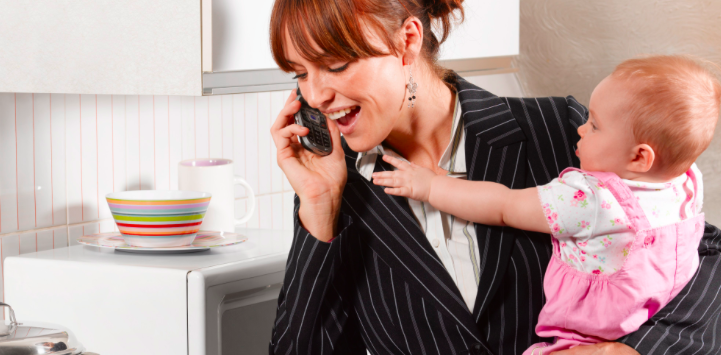 "Despite the fact that I work as many hours as him and support the family equally, it is still taken for granted that there are some things around the house that I will always be responsible for. This takes so much extra time that I could spend working or playing with our kid, especially that he has a lot of spare time on his hands," H.L. told us.
"He wants me to work so I don't complain about being stuck at home with the kids or not having a life of my own, the extra money won't hurt either. But I think he's secretly worried that I won't have enough time for him or I will start neglecting the house and kids, or that I will start competing with him somehow, making more money or getting ahead in my career," M.L. told us.
"He thinks it's trivial and unimportant but it keeps me busy so he doesn't complain. I think subconsciously he feels undermined by my post and salary but doesn't want to appear not supportive. He hates it and doesn't try to hide it. He doesn't like the fact that I'm always out and have lots of relationships with people he doesn't know," H.H. told us.
"The thing is that one of the reasons he actually fell for me was how devoted and passionate I was about my career. It always impressed him. So, it's not like I got a job after I had a kid. He always knew I was a career woman. Now he can't stop complaining and blames anything missing in the house on my work, even if it's just coffee. I tried to understand why the sudden change of heart but nothing makes sense," D.L. told us.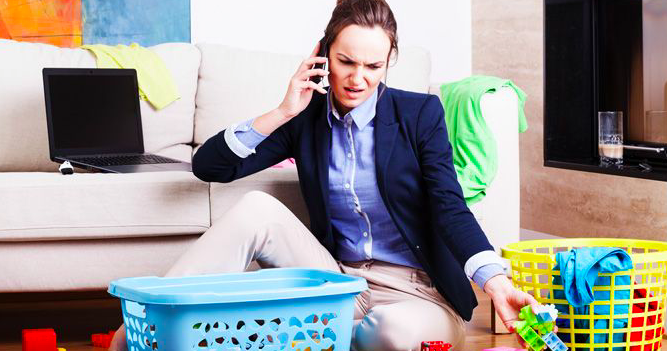 "He hates that I work. It is one complaint after the other. Sometimes he says my job drains and exhausts me which affects my patience and attitude with my children when I'm back home. And guess what? When I say I will quit, he always says that it will affect us financially, so maybe it's time he stops making me feel guilty all the time," F.L. told us.
"My husband has always been extremely supportive, he always wants me to reach my goals and succeed, until I lose my patience over something at home and he throws the quit-your-job card," D.D. told us.
"I work in an advertising company and my job involves a lot of event planning and traveling. We might get divorced because he wants me to quit my career. I understand how my work arrangement might be upsetting for him as a father and a husband. Yet, this is the same woman he married, I've had this job for 12 years, he knew what he was getting himself into. That is why I feel manipulated and it is difficult for me to compromise," M.P. told us.
"He HATES  stay home moms. He loves that I have a job, but refuses to help me with anything around the house so I am losing my mind. We need both of our jobs financially and I work as many hours as him so I just dream of the day that he will at least put his plate in the sink because I am tired," D.D. told us.