"I swear to respect the constitution and laws of the state, provide for people's freedom…" Those were the first words Sheikh Nawaf Al Ahmed said when performing the constitutional oath to become the 16th Emir of Kuwait. He also delivered a statement to the National Assembly (parliament), saying, "We will remember with all pride the directions of the late Emir Sheikh Sabah, which will continue to [be a] beacon." He continued speaking with a broken voice, paying tribute to the late Emir Sheikh Sabah, "Kuwait has overcome many crises in its history and we face critical challenges today that requires unity and serious work."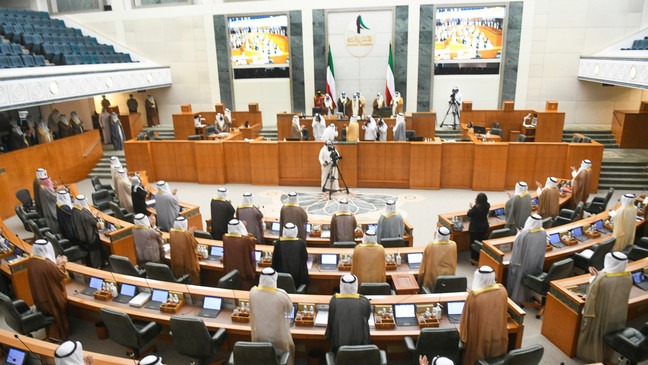 On the other hand, Marzouq Al Ghanim, the Parliament's Speaker said the new Emir is "a mix between modesty and firmness," he continued to highlight the new leader's long career and experience and said the "start of his new era will entail fighting against corruption, respecting the law and ensuring good reaches the public." he then added that "Sheikh Sabah led the country to safety at times of crises that were flaring up around us, but we are confident that Sheikh Nawaf can guide and lead Kuwait to prosperity."
Sheikh Nawaf has served as the crown prince since 2006, and although the line of succession was clear he apparently jumped the order of alternating rule between Al Jaber and Al Salim branches of the country's ruling family.
Now the conversations in the royal palaces will turn into a discussion over who will become Sheikh Nawaf's crown prince, which can be paused for now especially when the country has already started the 40-day mourning period, but branches of the family will definitely make their case for the best candidate.
WE SAID THIS: What do you know about Kuwait's ruling system?