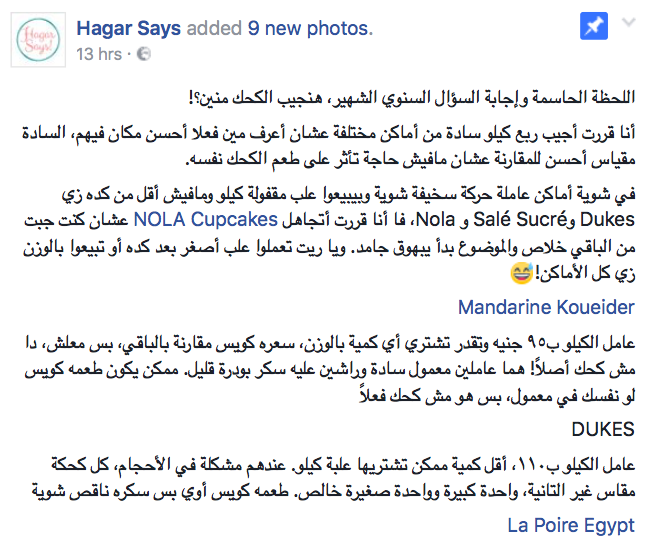 Eid's kahk are basically fidget spinners this week because they are the most talked about thing on social media. There are rumors circulating everywhere about insane prices, and how stores are so crowded with so many costumers who look like paparazzi. Along comes an angel named Hagar, who is so selfless, so organized and so appreciative of the beauty of kahk and calories, and gave me the best kahk review I've seen in years.
Facebook page, Hagar Says, just posted an exquisite comparison between the market's most anticipated kahk. She decided to buy 250 grams of kahk from each store — stores likes NOLA, Sale Sucre and Dukes only had full packaged kilos so she had to dismiss them. I want Hagar to be my best friend and organize my life.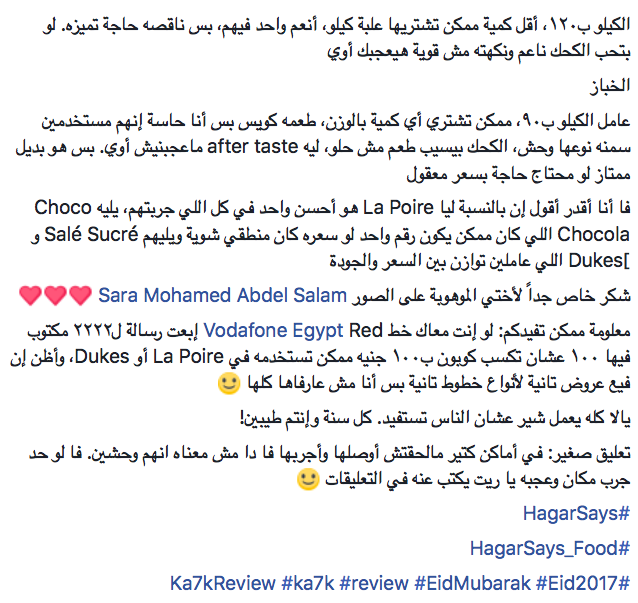 According to Hagar, Mandarine Koueider is EGP 95/kilo which is affordable but tastes like ma3mul, more than kahk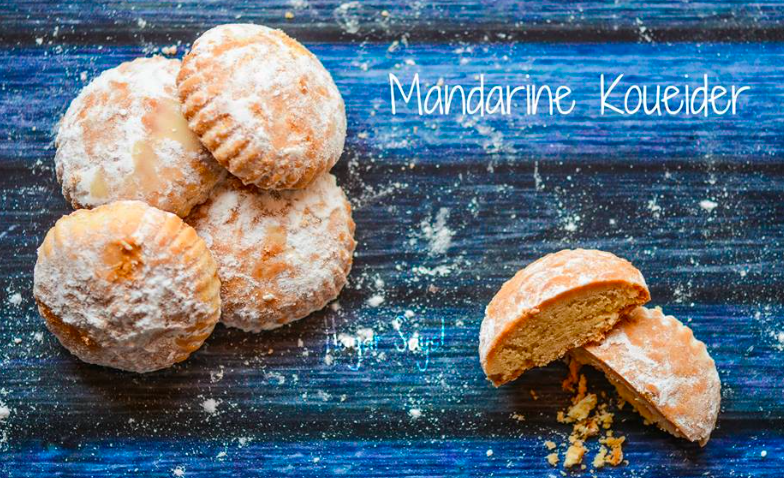 Dukes kahk is EGP 110/kilo, the size is inconsistent and not sweety enough. You cannot buy less than an entire kilo
La Poire kahk is EGP 150/kilo and Hagar thinks it's the Eid's biggest surprise. It is the only kahk made of baladi ghee which shows in the taste and texture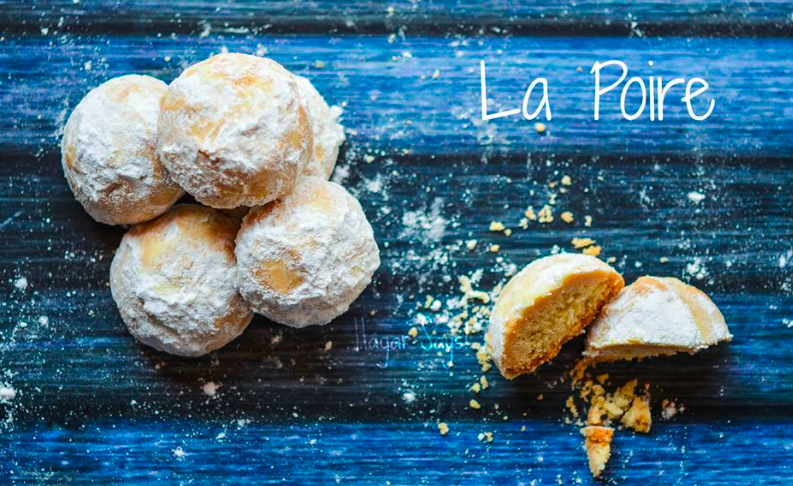 Sedra's kahk is EGP 105/kilo with a rough texture
Coppermelt's kahk is EGP 130/kilo. It is too flat and filled with sesame. You will like it if you are a sesame fan
Choco Chocola is the most expensive type which is EGP 2oo/kilo. The kahk is delicate, melts in your mouth and tastes exquisite. The stuffed kahk is overpriced for EGP 300/kilo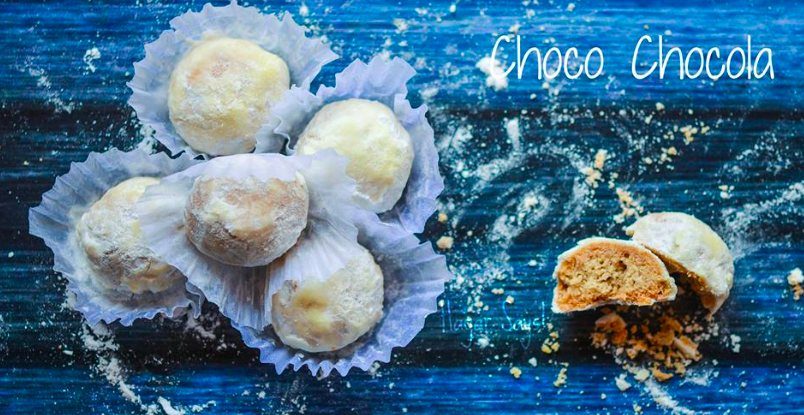 Sale Sucre's kahk is EGP 120/kilo and you can't buy less than a kilo. This is the softest kahk Hagar ever tasted, with a subtle flavor, yet nothing about it stands out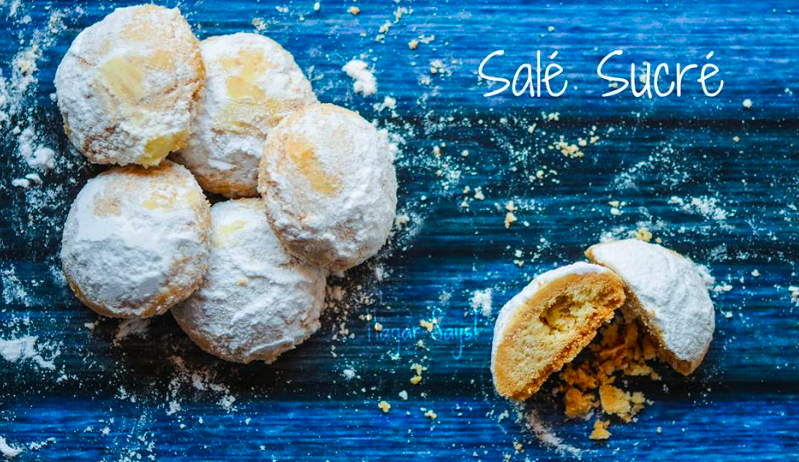 El Khabaz kahk is EGP 90/kilo. It is affordable, yet leaves a weird aftertaste which might be due to the type of ghee used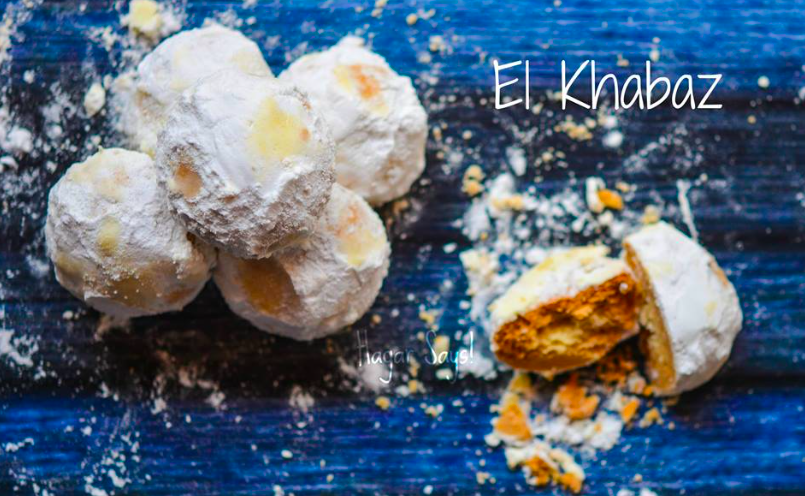 WE SAID THIS: Hagar, can we be friends?