Sweet and Sensational, Hanan Metawie is One Glistening Star This Season
Via Haza ElMasaa
She has always had her charm, but something extra special blossomed in this Egyptian beauty this Ramadan. Hanan Metawai played two completely different roles in two leading Ramadan series, she delivered both masterfully, rendering herself as one very capable actress.
Bubbly and carefree, even borderline careless, Sara's character comes through as the comic relief within the plot of Halawet El Donia. However, she undergoes her own form of transformation. Sara is a social conformist who spent her life pleasing those around her, and as a result feels lost at core; but the potential loss of her best friend and anchor, Amina, nudges her into a self-search and a gradual awakening.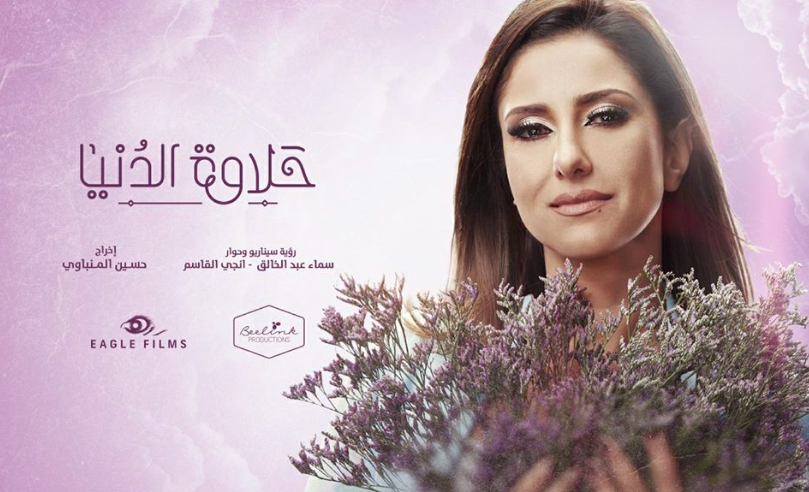 Via Halawet ElDounia
While Amina's illness is the turning point to her own character and instigates a major shift to her outlook on life, Sara's subtle development as she finally takes command of her life, unravels along the periphery of the main story. Her struggles are trivial compared to what Amina is going through, yet very real and relevant to many. And it is Hanan's brilliant performance that makes Sara an admissible character to whom many can relate.
Via Haza ElMasaa
Abla, however in Haza el Masaa, is from a completely different walk of life — the lower-middle class. Divorced and childless in a humble and tightly clad neighborhood, Abla goes on in life with a brave face and a broken spirit. Her sense of defeat and subtle melancholy is brilliantly palpable in Hanan's eyes. This, until Akram shows up in her life.
Through minimal facial expressions, Hanan conveys Abla's utter disbelief, deep gratitude, and later distraught. She is a sea of love and a mountain of strength – simultaneously – a character that evokes much emotions in her audience. And Hanan's personification of that intricate character is simply sensational.
WE SAID THIS: Why need a meaty script when you have an actress like Hanan Metawie whose animated eyes and graceful features can speak a thousand words.