A lot of sports superstars are making their way to Saudi Arabia these days and the biggest name in basketball is not an exception it seems.
LeBron James is one of the best players in the history of the game and although he hinted that he might make a move if the offer was attractive, there has been no official word on his future in KSA.
The pictures of the initial sightings of the MVP in Riyadh spread like wildfire on social media, prompting many to guess what is the purpose of his visit.
Youths at the Al Azem Academy were at a loss for words when the basketball legend showed up to practice with them.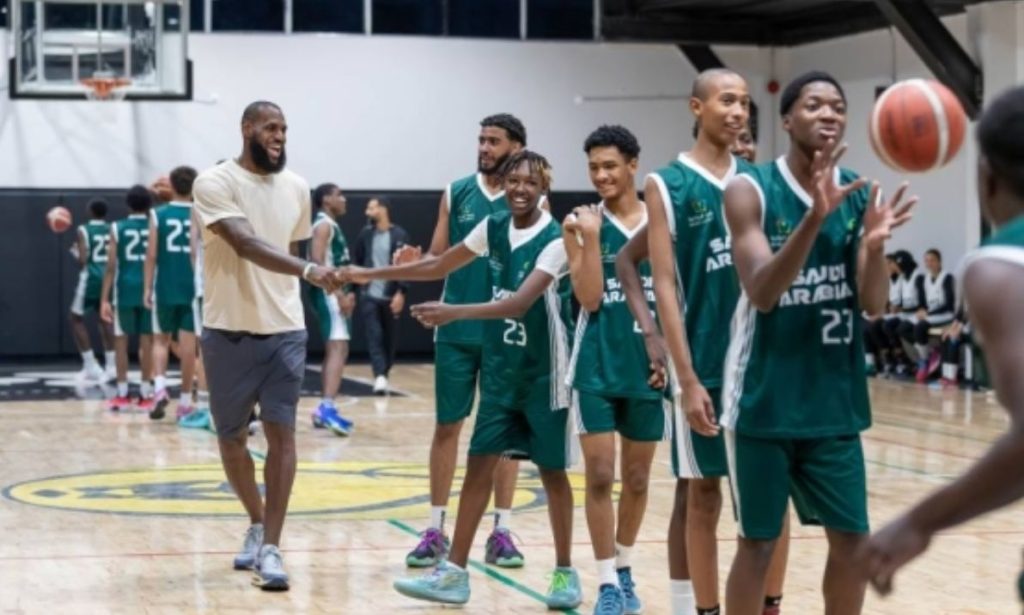 The academy is doing excellent work to promote a healthier lifestyle for the Saudi public and LeBron's visit there aimed to bring more awareness and encouragement in this realm.
But that's not all as shocked Egyptians were having an AI moment as singer Ahmed Saad posted a picture of him and James; prompting many to comment on how Saudi Arabia is making things surreal for everyone seeing many stars donning Arab clothes and rubbing shoulders with local celebs.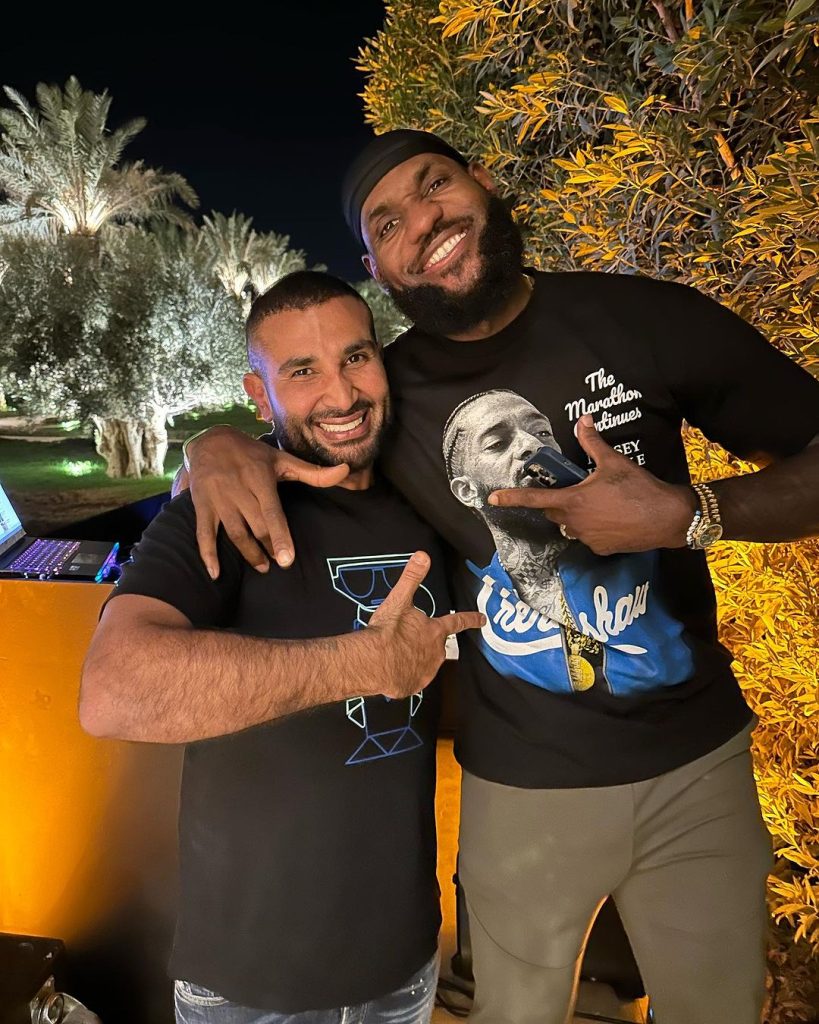 With a slew of stars in the football league already in the country, would the Saudi basketball League see big names join in and make even more waves on the international sports stage? Only time will tell.
WE SAID THIS: Don't Miss…One On One With NBA Legend And Hollywood Star John Salley!