One on One With NBA Legend and Hollywood Star John Salley!
Via Cannabis Now
The 10th edition of the Creative Industry Summit was full of powerhouses, that reshape and influence the industry on the local, regional, and international level. Attendees got to learn from the best of the best when it comes to the creative industry, and everyone got to benefit from networking and meeting new great minds.
One of the most anticipated talks was that of the NBA legend, Hollywood Star, and Co-Founder of Ethos Media, John Salley! After presenting a super interesting speech about global creativity, innovation, and entertainment, everyone in the summit benefited immensely from the successful icon and fell in love with him.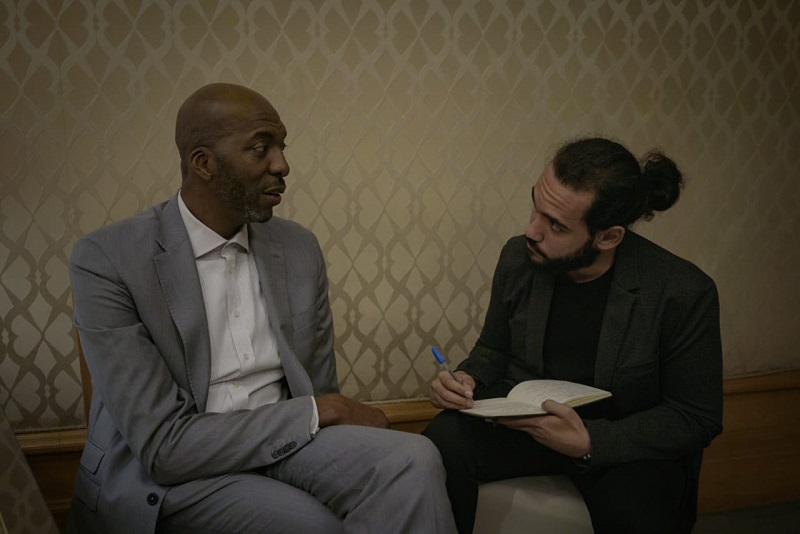 John Salley is a role model because of his success and influence on various spheres. He made it as an NBA Star, as an actor, as a vegan advocate, and as a businessman who runs a successful business.
We sat down with the man himself during the summit and got the low down on what he thinks of the middle east.
What do you think of the Creative Industry Summit?
First of all, I'm very impressed by the speakers and how they shape the market with their creativity and imagination. How well the event is put together and its organization, it is also impressive.
Did you enjoy your career more as a basketball player or as an actor?
I definitely loved my NBA career! But Hollywood is different. In a group sport, the whole team must be good to win, but in acting, you're more independent to succeed. You also have a huge space to be creative and explore your potential. Every role is a whole new and different game than anything else before.
What's your advice to the youth who sometimes feel lost and have doubts about their future?
What I want to tell them is that everyone is lost. People do what they do, what it takes to survive. Stay patient, think forward, and you'll get there. One of the mistakes that a basket player does, is that one doesn't think of what's next. We retire from basketball at a young age, and we play basketball since we're kids. If one doesn't prepare for what's after that, they'll definitely feel lost after the NBA career is over.
What are your future plans?
I want to travel around the world, teach people about wellness, health, and veganism. I want to help people visualize and get to their goals. I want to take Ethos Media on an international level as a brand. We came to Egypt because it's the origin of technology and civilization. These people built great things thousands of years ago, thus, it should be a real hub to be inspired by when it comes to creativity and innovation.
How do you think AI Technology will affect our future?
AI will definitely change everything we do as people. From the simplest behavioral pattern like parking the car, till the most complex human interaction.
What do you think of people who claim that veganism is a luxury?
A piece of steak consumes more than any vegan meal can cost. It also costs tons of water, spreads diseases, and guilt. Vegetables, seeds, and fruits are no way to be compared with animal products when it comes to cost. And I can't understand who would walk with a $1,100 cellphone, then rant about the price of the substitutes of dairy products.
WE SAID THIS:  It was a pleasure meeting up with one of the original "Bad Boys"!