Families of Gezira Sporting Club Had the Friday of Their Lives, Here's Why!
Via Tatweer Misr
As Friday is commonly known in Egypt as a family day, Tatweer Misr took the opportunity and gave the lucky members of Gezira Sporting Club a weekend to remember. Last Friday, the 22nd of March, the leading real estate beast invited the club's members to enjoy a fun day packed with exciting activities for the whole family, and guess who was there to document it all? You're right, us!
Tatweer Misr Family Festival took off right after Friday prayers and lasted all day long. Bringing entertainment from all over the world, creating a true festival experience that was enjoyed by people of all ages!  The line-up of shows featured illusionists, balloon makers, and dancers roaming around in the field, interacting with people, a special performance by Cartoon Network itself! And of course, as the official partner in Egypt, Liverpool FC had to make a special appearance bearing lots of surprises and games up its sleeves!  It didn't stop there, the incredible line-up of performances featured Alice in Wonderland, Noha Fekry, the Beatles, Dance It Out, and Cinemania in order of appearance.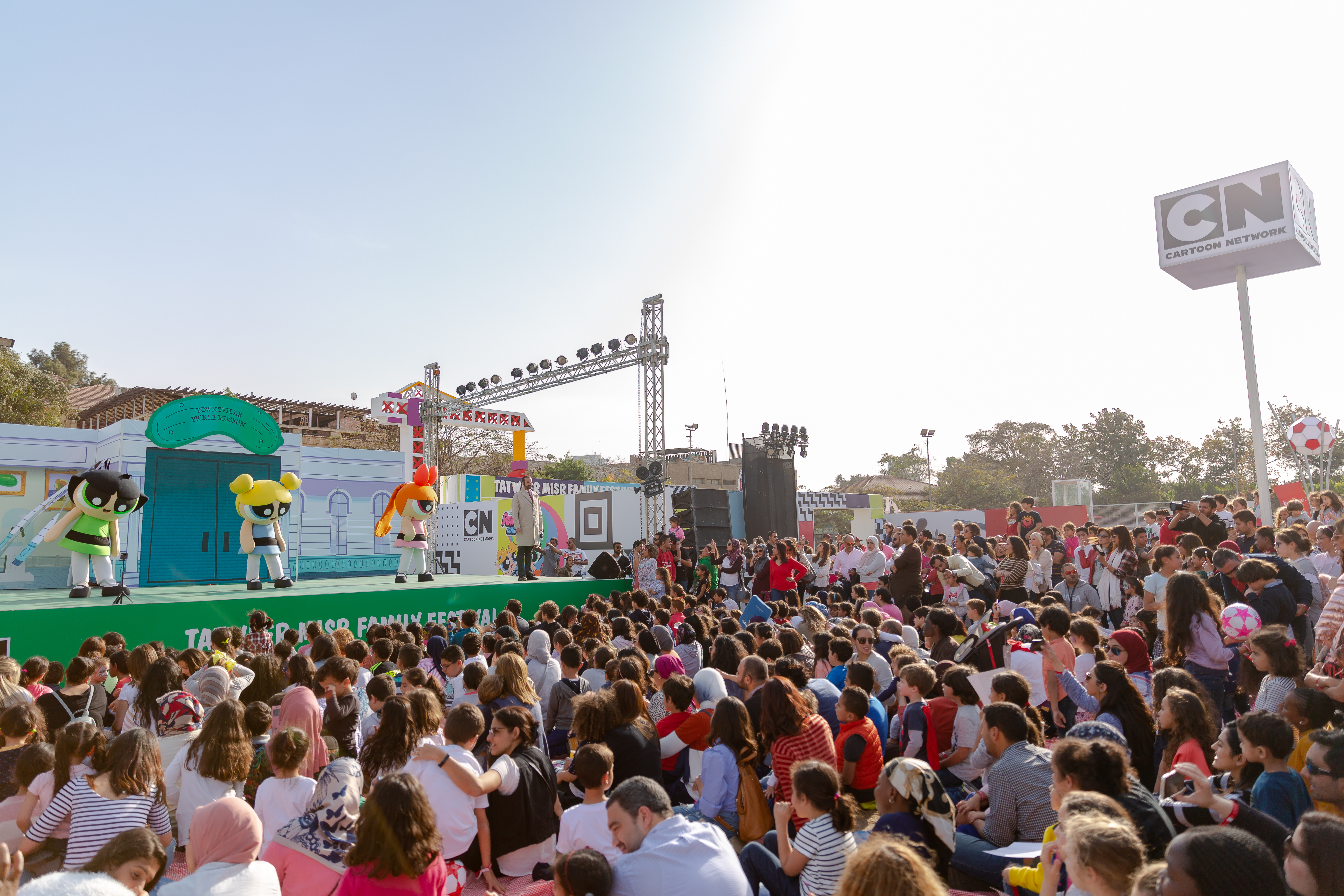 From sick football tricks to Alice coming all the way from Wonderland to mingle with the little ones, everyone surely had a blast; kids and grown-ups alike.
As the day went by, when you think you've seen it all it started getting better and better until we reached the final hour, and then everything took a turn from there. The stage was on fire with Cinemania performing, balloons flew, fireworks exploded, and confetti everywhere, which was the perfect finale for a day that couldn't have been any better. Not to mention the extravagant parade, that was definitely something else; so out-worldly our jaws dropped!
It didn't just end there; the event's program of surprises included a sensational music performance, making everyone put their dancing shoes on. And the cherry on top of any event that goes without saying is, of course, the food! Tatweer Misr gathered our favorite food vendors and fashion brands in one hockey field.
WE SAID THIS: Kudos to you guys for pulling off such an event! We all sure did need to blow off some steam!