If you are too cold to leave the house or have decided to trade your nocturnal activities for a nerdier lifestyle of burrowing deep into a new book while wrapped up in your blanket, here are the latest books released at Diwan bookstores all over Egypt. Take your pick!
'Hey, Let's Make a Band! The Official 5SOS Book' by 5 Seconds of Summer
Genre: Autobiography/Music
Available in all branches for 176 LE
This book is pretty much our official story so far. It really does seem only like last week we played our first gig at the Annandale Hotel in Sydney. Since then, we've been given the opportunity to turn into the people and musicians we wanted to be. The people who gave us the opportunity were the fans. So this book is like a thank you.
We want everyone to know the story of how four western Sydney teenagers picked up their instruments and dreamed of being one of the biggest bands in the world. There are also some embarrassing photos of us dicking around and some facts that some of us didn't even know. So we hope you enjoy it! Love, Cal, Luke, Ash, and Mike x
'Yes Please' by Amy Poehler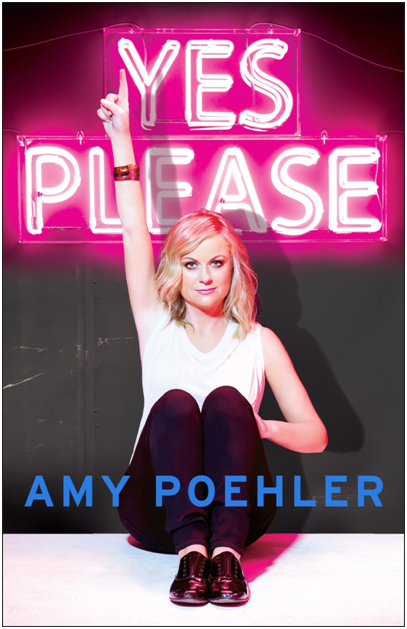 Genre: Non-Fiction/Humor
Available in Zamalek and Alexandria for 120 L.E
In Amy Poehler's highly anticipated first book, Yes Please, she offers up a big juicy stew of personal stories, funny bits on sex, love, friendship, parenthood and real life advice (some useful, some not so much). Powered by Amy's charming and hilarious, biting yet wise voice, Yes Please is a book full of words to live by.
'True Love' by Jennifer Lopez
Genre: Autobiography/Music/Self-Help
Available in Zamalek, Heliopolis and Maadi for 240 LE
In Jennifer Lopez's first ever book, True Love, she explores one of her life's most defining periods—the transformative two-year journey of how, as an artist and a mother, she confronted her greatest challenges, identified her biggest fears and ultimately emerged a stronger person than she's ever been. Guided by both intimate and electrifying photographs, True Love is an honest and revealing personal diary with hard-won lessons and heartfelt recollections and an empowering story of self-reflection, rediscovery and resilience.
Completely full-color, with photos throughout and lavishly designed, True Love is a stunning and timeless book that features more than 200 never-before-seen images from Lopez's personal archives, showing candid moments with her family and friends and providing a rare behind-the-scenes look at the life of a pop music icon traveling, rehearsing, and performing around the world.
'The Architect's Apprentice' by Elif Shafak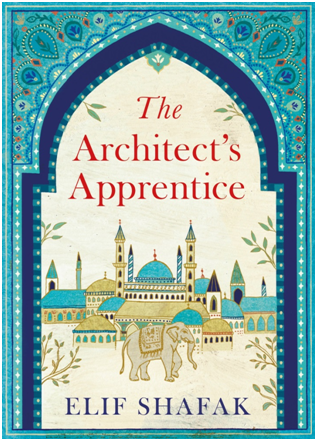 Genre: Contemporary fiction
Available in Zamalek, Maadi, Heliopolis and Alexandria for 156 LE
When Jahan travels to 16th-century Istanbul as a stowaway carrying the gift of a white elephant for the sultan, little does he know the journey on which he is about to embark. As he settles into life in Istanbul, Jahan's fortunes are shaped by chance encounters. In the palace gardens he meets Mihrimah, the beautiful and mischievous princess, and loses his heart in an instant.
Later, he catches the eye of Grand Architect Sinan, who chooses Jahan as his apprentice and changes the young boy's destiny forever. Full of magic, color and societal upheaval in the architectural renaissance of Turkey, this is the sweeping tale of plagues, wars, forbidden romance and the simple love between a boy and his elephant.
'Frozen' Sing-Along Storybook by Lisa Ann Marsoli and Disney Book Group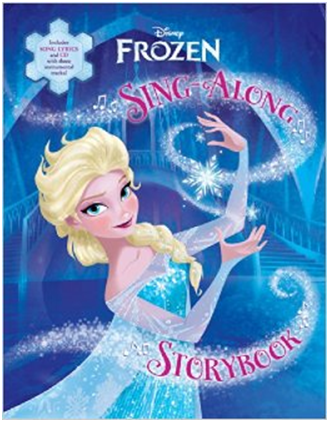 Genre: Children's books
Available in Heliopolis, Maadi, Sun City and Diwan Kids for 144 LE
This deluxe picture book features a full re-telling of Frozen, plus lyrics to your favorite songs! As an added bonus, the book includes a CD featuring three instrumental tracks.
'Guinness World Records 2015' by Craig Glenday and Guinness World Records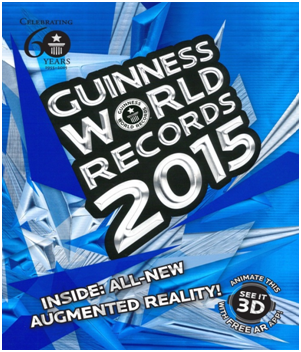 Genre: Non-fiction
Available in all branches for 240 LE
With a fresh new design and feel inspired by innovations in tablet technology, the latest Guinness World Records book presents thousands of new and updated records, along with hundreds of amazing never-before-seen photographs.
The 2015 edition showcases the very best of the most recent world records, with new subjects as diverse as castles, three-dimensional printing, the search for alien life and the latest developments in AI and robotics. Plus, the Flashback feature offers a look back at the archives to bring you the best of the classic and iconic records.
See it 3D! The latest edition of the free Augmented Reality app brings the book to life with more exciting and interactive digital content, including a 3D animation of the tallest man who ever lived – Robert Wadlow, who reached the towering height of 2.72 m.
Plus, you will be transported to an underwater submarine so that you can dive with creatures as exotic as the great white shark! Also, you will encounter the world's most venomous spider – get closer and it will surprise you! Download the new app now to experience a whole new dimension of records.
'Chasing Tomorrow' by Sidney Sheldon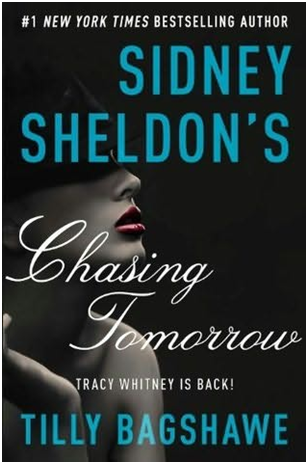 Genre: Fiction/Thriller/Mystery
Available in Zamalek, Maadi, Sun City and Alexandria for 80 LE
Tracy Whitney never thought she wanted to settle down. With her suave and handsome partner, Jeff Stevens, she'd been responsible for some of the world's most astounding heists, relishing the danger and intensity of life on the wild side. But there is still one thing missing from Tracy's perfect life: a baby.
But as the months pass and Tracy's longed for pregnancy doesn't happen, she finds herself yearning for the adrenaline rush of the old days. When a mysterious and beautiful stranger enters their lives, Tracy and Jeff's once unbreakable partnership is suddenly blown wide open. Jeff wakes one morning to find Tracy gone, vanished without a trace. For more than a decade, a broken Jeff struggles to carry on knowing Tracy is out there somewhere. But the rest of the world believes Tracy Whitney is dead until a series of murders leads a tenacious French detective to her doorstep.
Eleven victims in ten different cities over nine years—all of the cities where Tracy pulled off some of her most brilliant capers. Someone is targeting her, manipulating a series of disturbing events and raising terrifying ghosts she thought were dead and buried. Once again, this clever woman finds herself out on the edge, playing the odds in a desperate game of roulette.
'Revolution Is My Name' by Mona Prince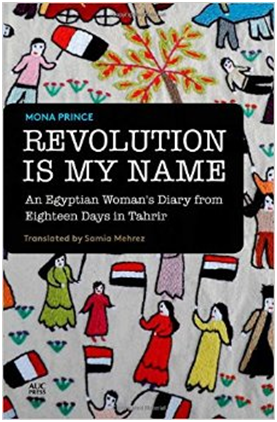 Genre: Biography/Memoir/History
Available in Zamalek, Heliopolis and Maadi branches for 90 LE
What it was like and how it felt to be an Egyptian woman revolutionary during the eighteen days that changed Egypt forever, Mona Prince's humorous and insightful memoir tells of one woman's journey as a hesitant revolutionary through the eighteen days of the Egyptian uprising that toppled Hosni Mubarak in 2011. Alongside the brutal violence of the security forces, the daily battles of resistance, and the author's own abduction and beating at the hands of the police, this is a story of exceptional solidarity, perseverance and humanity.
Juggling humor and horror, hope and fear, certitude and anxiety, Prince immerses us in the details of each unpredictable and fateful day. She mixes the political and the personal, the public and the private to expose and confront divisions within her family, as well as her own social prejudices, which she discovers through encounters with diverse sectors of society, from police conscripts to street children.
Revolution Is My Name is a testimony not only of women's participation in the Egyptian uprising and their courage in confronting constrictive gender divides at home and on the street, but equally of their important contribution as chroniclers of the momentous events of January and February 2011.
'What I Love About You' (Truly, Idaho #3) by Rachel Gibson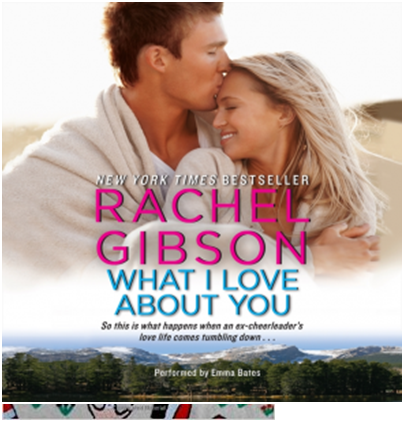 Genre: Romance
Available in all branches for 64 LE
New York Times bestselling author Rachel Gibson returns to Truly, Idaho, and to the fate of sexy SEAL Blake Junger. Ex-high school cheerleader Natalie Cooper could once shake her pom-poms with the best of them. But she paid for all that popularity—her husband's run off with what's left of their money and a twenty-year-old bimbo named Tiffany—leaving Natalie to manage a photo store and having to see some pictures she, well, really shouldn't.
Then she comes toe-to-manly chest with Blake Junger. Exiled to a remote cabin in Truly, Idaho, Blake wants nothing to do with anyone. Instead, he's determined to struggle with his demons and win—all on his own. But the last thing he needs is Natalie distracting him with her luscious curves and breaking down the barriers of his heart.
'Mandela: My Prisoner, My Friend' by Christo Brand and Barbara Jones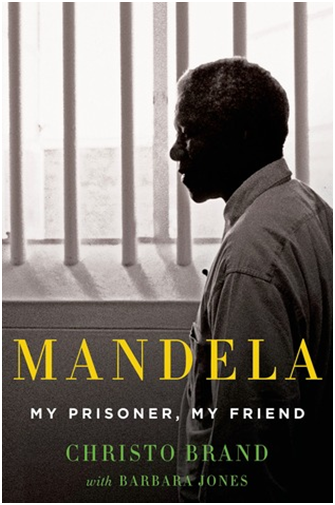 Genre: History/cultural/memoir
Available in Zamalek, Heliopolis and Maadi branches for 216 LE
Raised in a multi-ethnic farming community, Afrikaner Christo Brand was confused and saddened when he first confronted the realities of South African apartheid. Conscripted into the military at 18, Brand chose to serve as a prison guard rather than embrace the brutality and danger inherent in the work of soldiers and policemen. Assigned to the maximum security facility on remote Robben Island, Brand was given charge of the country's most infamous inmate: Nelson Mandela.
For 12 years Brand watched Mandela scrub floors, empty his toilet bucket, grieve over the deaths of family and friends, yet remain as strong as any freedom fighter in history. Won over by Madiba's charm and authentic concern for the well-being of others, Brand became Mandela's confidante and, at times, accomplice.
Celebrating triumphs and suffering through many setbacks, the two men formed an unlikely bond, one that would endure until Mandela's death. Told with candor and reverence, Mandela: My Prisoner, My Friend is both a meditation on friendship and a moving testament to the dedication, determination and—most of all—humanity exuded by one of the world's great leaders.
'Assassin's Creed Unity' by Oliver Bowden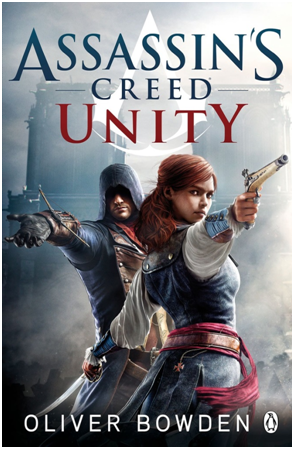 Genre: Fantasy
Available in all branches for 84 LE
Assassin's Creed: Unity is the seventh title in Oliver Bowden's phenomenally successful Assassin's Creed vide ogame tie-in series. 1789: The magnificent city of Paris sees the dawn of the French Revolution. The cobblestone streets run red with blood as the people rise against the oppressive aristocracy.
But revolutionary justice comes at a high price. At a time when the divide between the rich and poor is at its most extreme, and a nation is tearing itself apart, a young man and woman fight to avenge all they have lost. Soon Arno and Élise are drawn into the centuries-old battle between the Assassins and the Templars – a world with dangers more deadly than they could ever have imagined.
'Get Shit Done' by Lauris Liberts
Genre: Business/self-help
Available in all branches for 120 LE
Get shit done. Less meetings, more doing. Passion never fails. These mantras have bred the likes of Twitter and Instagram. Now the essence of the startup world has been captured in book form.
There's rocket-fuelled insight from the pioneers of the Lean In revolution, alongside timeless wisdom from Zuckerberg, Bezos and Jobs. Whenever you're in search of inspiration and motivation, pick up this book. And then Get Shit Done.
'Fear Nothing' (Detective D.D. Warren #7) by Lisa Gardner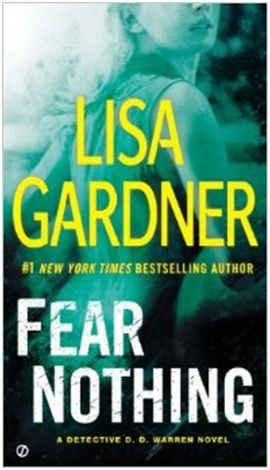 Genre: Mystery/ Thriller
Available in all branches for 80 LE
They were daughters of a monster—a father who slaughtered eight prostitutes before dying himself. Dr. Adeline Glen left the nightmare behind, and now she specializes in pain management. Her sister, Shana Day, followed in her father's violent footsteps, first killing at age fourteen and being incarcerated for more than twenty-five years.
After a brutal attack, Boston Detective D.D. Warren needs Adeline's professional help to recover physically. But when a new psychopath known as the Rose Killer begins a reign of terror, D.D. must also consult the insane Shana—who claims she can help catch the madman. D.D. may not yet be back on the job, but she is back on the hunt. Because the Rose Killer isn't just targeting lone women; he is targeting D.D. And D.D. knows there is only one way to take him down.
WE SAID THIS: Don't miss 15 Sign You're A Bookworm