Damascus is the oldest and most continuously inhabited city in the history world. The Old City is currently a UNESCO World Heritage Site. It hasn't changed much over the past two millennia, still surrounded by walls that were built many years ago by the Greeks, Romans, and several other civilizations that called Damascus home.
Step into Souk Al-Hamadiye, the largest souk in Syria, located inside the old walled city of Damascus next to the Citadel. The souk is about 600 meters long, and 15 meters wide, covered by a 10-meter tall metal arch that provides instant relief from the heat. The market is home to several cafes and ice-cream parlors such as Bakdash, which has been making "bouza arabiyah" ice-cream since 1890. Visitors and tourists always stop by for the house-special rosewater and almond flavored ice-cream, topped with fresh pistachio nuts.
The souk is full of amazing textiles, colorful fabrics, silk rugs, spices, perfumes, Syrian sweets, and even soaps from Aleppo. Keep scrolling for some amazing pictures of Souk Al-Hamadiye.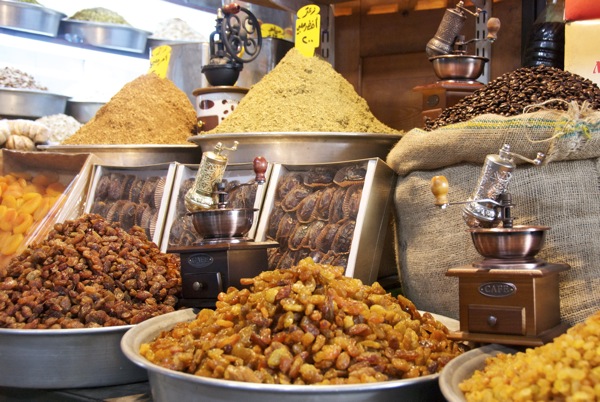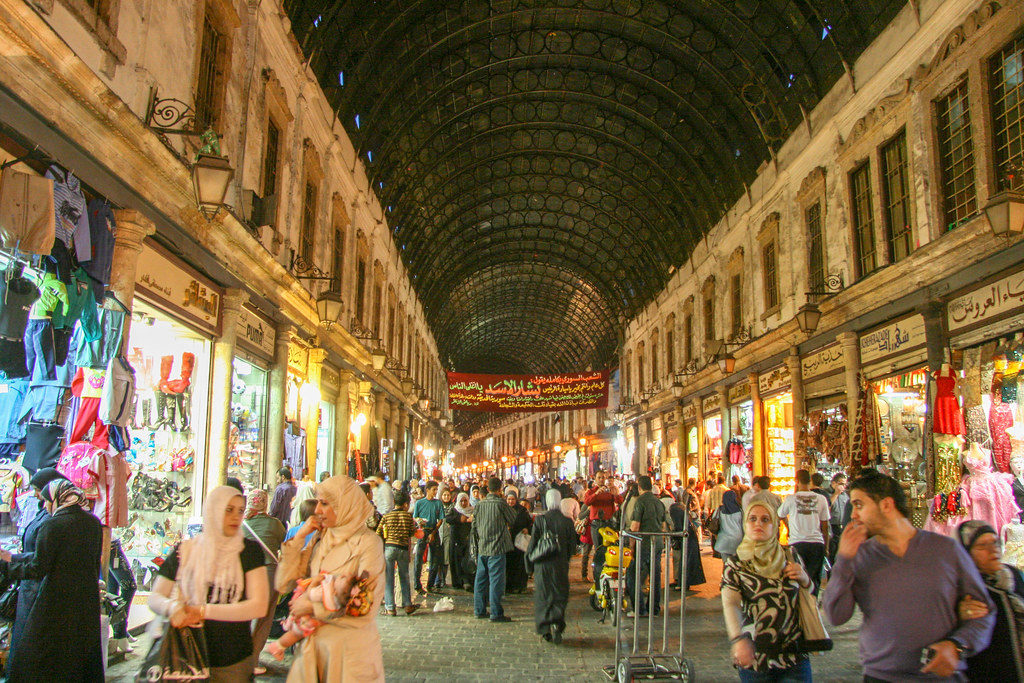 WE SAID THIS: No matter what recipe you're looking for, this souk will have you covered.