With soaring airfares and ridiculously-priced hotel rooms, traveling in a traditional way has become quite challenging for budget travelers like us. But, guess what? There are plenty of ways to travel without spending a fortune! With a little practice and research, you can travel across the world for free. As a matter of fact, you can even get paid while traveling and enjoying the things that you certainly love to do.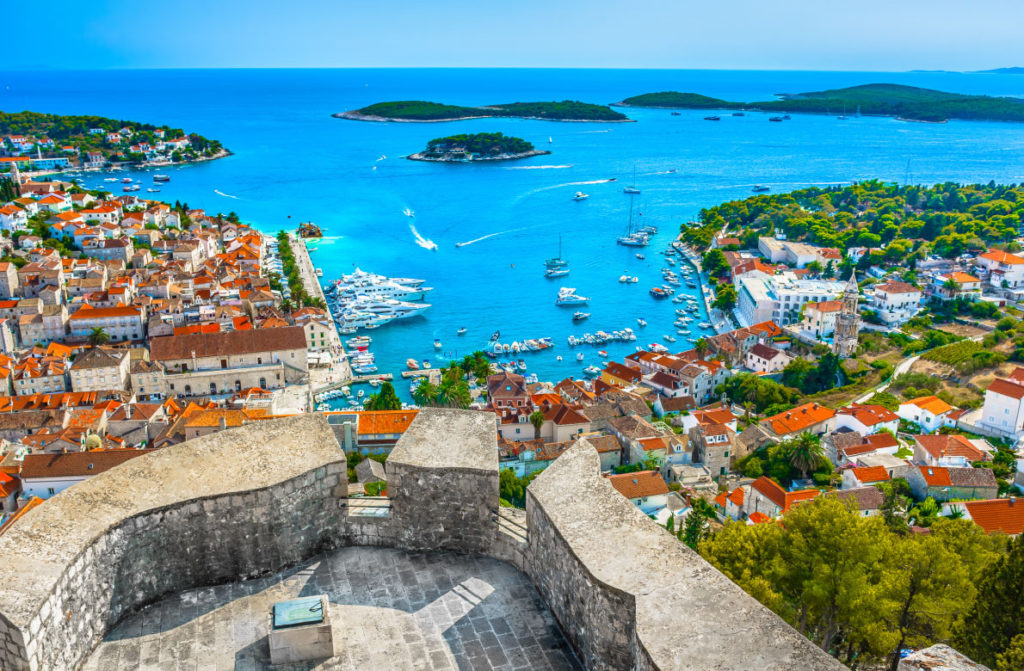 Want to travel the world for free? Dreaming of exploring some of the top destinations in Europe, but don't have a ton of cash in your bank account? Here's a travel guide that will help you see and explore the world, even if you're not as rich as a celebrity or business tycoon.
Couchsurfing
Who says you need to shell out thousands of dollars for your accommodations when traveling? Thanks to Couchsurfing, budget travelers can now get accommodations to the cities they're visiting for free. As long you're not extra picky, you'll love this option as you travel the world. With Couchsurfing, travelers may reach out to hundreds of local hosts when traveling, allowing them toscore some free stays. To make things even better, Couchsurfing lets travelers delve deep into the culture of the places they are visiting.
Teach English
Willing to teach English abroad to non-English speakers? Then you may have found your ticket to a life full of adventure and travel! There are a lot of resources for job hunters in the English-teaching industry, including TEFL and ESL Café. Keep in mind, though, that this is not a short week-long gig. For the most part, postings range from six months to two years.
House sitting
Open to the idea of taking someone's home or pet while traveling? You might want to try becoming a temporary house sitter. There are loads of companies and online sources that connect travelers to homeowners who need sitters. If you're interested in this option, check out Trusted Housesitters and HouseCarers.
Work in hostels
There are some hotels across the world that let you stay for free in exchange for your services. Mostly, these services include cleaning and maintenance gigs as well as working as a receptionist. Additionally, there are unique jobs for those who have special skills, such as teaching yoga or pilates.
Become a travel blogger
You need to spend a great deal of time and effort to build a credible travel blog. But, once you've gained some momentum, you'll have a multitude of opportunities to get fully-expensed press trips around the world. Plus, brands will soon reach out to you, offering a variety of goodies and paid opportunities.
Work as an au pair
Got an insatiable sense of wanderlust and a love for taking care of children too? Working as an au pair abroad is truly the best solution to your travel cravings. As an au pair, you get to live in a new location, receive free lodging and get paid for taking care of your employer's kids. Pay and work responsibilities vary depending on the employer.
Escape the urban jungle
It's possible to travel on a shoestring budget in big cities like London, but it's incredibly difficult. Take note, cities are built on money and basic necessities like fresh air, clean water, and a safe place to sleep are hard to come by in these sprawling areas.
So, go to a rural destination where people are more easygoing and food is plentiful. Choose a place where there's no shortage of room for travelers to pitch their tents or lay their sleeping bags under the stars.
Just go with the flow
Sometimes, traveling for free requires a mixture of planning in advance, a go-with-the-flow attitude, and the willingness to take advantage of every opportunity. Does a Couchsurging host need a little company for a road trip across America? Grab your bags, and take the ride! Does a homeowner in Australia need a sitter for winter? Grab that chance to see the extraordinary landscapes and wildlife of the "Land Down Under".
Work exchange
One of the best ways to travel the world for free, or get paid to do it, is to enroll in a work exchange program. With a work exchange program, you get to work abroad, develop some valuable skills and visit a country without spending a ton of money. Some of the best work exchange programs include WWoof, HelpX, and Workaway.
Become a trip organizer
Fond of organizing trips? You should use your skill to travel for free by becoming an official trip organizer. Nowadays, you'll find many travel companies that will literally cover your expenses if you work for them as a trip leader. Top companies include Grand Circle Cruise Line, Select International Tours, All Abroad Travel, Merit Group Travel, and YMT Vacations.
WE SAID THIS: Did we miss anything? Got a tip or two that you'd like to share? Feel free to share your thoughts and ideas through the comment section! Ciao!