For first-time authors, figuring out how to get your book published is one of those daunting tasks that can seem so big and complicated that it's hard to even take the first step. When it comes to the Arab world, many young writers are popping up, wanting desperately to get their work out there and so the competition can be pretty steep.
In these kinds of dilemmas, it is always good to revert to someone who went through the entire process of getting their book published. Through that experience, they would have learned valuable lessons about the ins and outs of the intricacies of publishing a book in a competitive landscape. That is why the Scoop team had a sit down with an experienced author, Egypt's Mohamed Abdelaaty to uncover the ways to get your book published.
Can you tell me about yourself? How did you begin your writing career?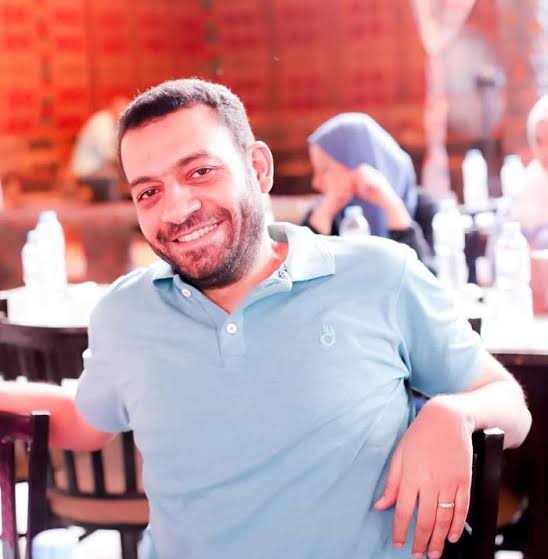 I began my career and love for writing at a very young age before there were social media. It was at a time when blogs and online forums were extremely popular and so I leveraged those kinds of platforms to get my work out there. I had my own personal blog where I would write about my thoughts and I even delved into some poetry. At that same time period, there was this very well-known literature forum whose members consisted of Egypt's most prominent writers including Ahmed Khaled Tawfik. I ended up joining that forum and became part of the esteemed literature community, joining in on conversations and discussions concerning the world of writing, publishing, and authorship.
Since that time, I also began writing stories and screenplays and took many courses to be able to enhance my writing abilities. By 2019, I got my first book published, it's called Trend and it's the sort of book that dives into the world of social media and unravels its intricacies.
What was the process like of getting your very first book published?
It was quite the challenge because the competition was quite steep and I was just starting out so it was hard to get my name out there and be noticed among thousands of other writers. When it comes to any publishing house, they may be faced with thousands of submissions per year which would be read and assessed by a special jury. With such high demand, many publishing houses would stop accepting new submissions from writers and so you'd lose your chance of applying in the first place.
When it came to my experience, I had big aspirations of getting my book out there through a prominent, well-known publishing house so, at the start, I submitted my work to the biggest publishers in Egypt. Most of them already received a lot of submissions so there was no space for me to submit my own work. That is why I had to go for smaller, lesser-known publications and eventually one of them accepted my work and it ended up getting published.
So would you say that it's better for fresh authors to go for smaller publishing houses?
It is easier to get your book published by a smaller publishing house but it has many downfalls. With a lesser-known publisher, what would usually happen is that they would print and publish your work and then showcase it at the annual Cairo International Book Fair where it would get sold to avid readers. Once the first edition of the book is sold out, the publishing house would print a second edition and distribute it across different bookstores in Egypt. That is what happened in the case of my book but the issue was that they distributed a limited number of copies which were sold out pretty quickly so when more readers wanted to buy Trend, they could not find it at any of Egypt's bookstores. With smaller publishing houses, their distribution of books is very limited and not as wide-reaching as bigger publications.
Even with smaller publishing houses, the process of getting the book published can be long-winded as it took me an entire year to get my first book published. I would send my work to different publications and then one or two would reply back to me and let me know they will review my work. Two or three months would pass and then they would finally reply back to me but instead of an acceptance letter, I'd get a rejection. I would then feel demoralized and repeat the process all over again and send my work to other publishers.
Based on your experience, are there other ways to get your book published?
Yes, there are a few alternatives. One option is to participate in a writing competition, some are hosted by publishers while others are held by institutions known to present very large prizes like for example the Khairy Shalaby awards. The winner of the competition would receive prize money but would also get their work published and for that to happen, the book has to be of excellent quality to win the top prize.
A second option would be to self-publish. There are many publishing houses that offer a variety of packages that include different perks depending on their price. In each package, the author would get to print and publish a book with a certain number of pages so the higher the number, the more expensive the package. This kind of approach is usually used when an aspiring author is in a hurry and wants to get their book out there as soon as possible.
What are the biggest takeaways from your experience with book publishing?
Throughout my experience, I learned many important lessons that can be useful to young writers just starting out. Every publication house is known to publish books of a specific style and genre so it's important to get to know each one. Some publications are known to publish religious books, while others would specialize in fantasy or sci-fi books. To get to know most Arab publishing houses, a great way to introduce yourself to all the publishers in the region would be to visit the annual International Cairo Book Fair where most publishers would gather and sell their latest editions of work.
When picking the publishing houses you will apply to, make sure they are small especially if you are starting out as it will be easier to get your book published with a lesser-known entity as they themselves will want to get their name out there. In my experience, after getting my first book published with a small publishing house, when it came to my second book, it was much easier to publish as my first book was already out there.
For me though, the best advice I could give to any new writer is that you have to be very persistent and patient with the entire application process. Keep applying to every publication house that matches the style of your book and know that it will take time before they reply to you. Be ready for rejection and expect many as it will take time before a publication will accept your work but that day will eventually come and once your book is out there, the process takes a simpler and easier turn from there.