Our region should and has taken pride in reaching many milestones, given the hardships it has been through. Despite the many setbacks, we have always found a way to stand high and showcase ourselves in proud moments. In lieu of that, we have gathered for you a selection of MENA-based homegrown food brands that have made it on an international level.
Zooba
This Cairo-based chain has been serving Egyptian street food since 2012. The restaurant owner, Chris Khalifa, moved to New York in 2019 for the local launch, and raised around four million dollars for the opening. It is one of the few Manhattan Restaurants that serves food from Egypt.
Mo'men Group
Mo'men, literally meaning believer, is a chain of fast food restaurants based in Cairo, specializing in sandwiches. It was founded by three hard-working brothers, and expanded itself to Libya, Sudan, Dubai, Kuwait, Bahrain, Saudi Arabia, and Malaysia.
The Maine Mayfair
Founded by Joey Ghazal, this Dubai-based fine dining brasserie restaurant is making its move to London. The founder argues that "it was 20 years in the making, something that's been on [his] mind a very long time." And it looks like he's making his dreams a reality.
Koshary Street
This Egypt-based restaurant "represents koshari with a different taste." And, this taste was different enough to make its place all the way to London!
Nusr-Et
Nusret Gokce is a Turkish butcher, chef, and restaurateur. Originally founded in Turkey, the steakhouse has made its way to UAE, Qatar, US, and finally, London.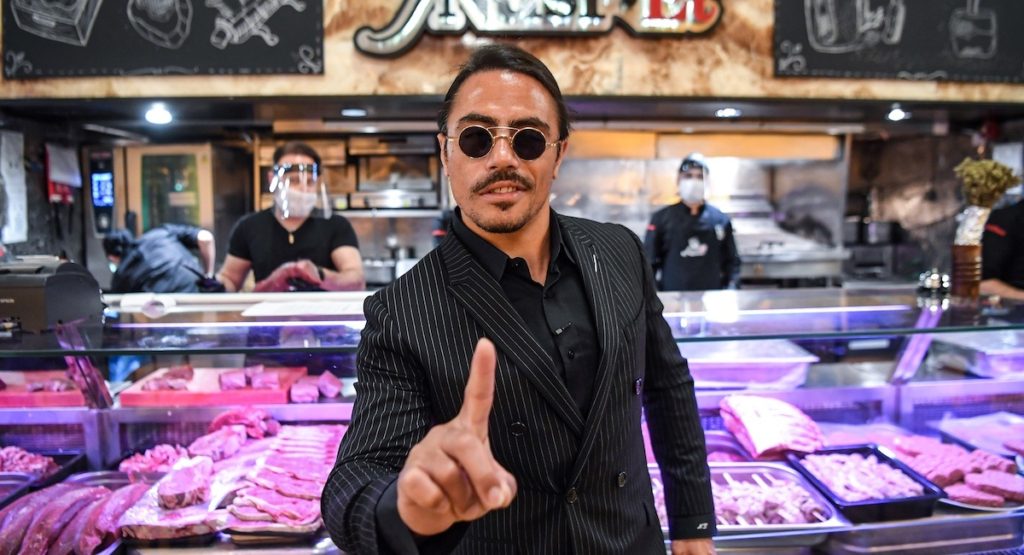 Il Borro Tuscan Bistro
One of Dubai's most beloved restaurants, this delicious Italian restaurant Il Borro, is making its arrival to London, occupying the spot that previously hosted Nobu.
La Serre
Yet another very chic restaurant in Dubai prepares its arrival to London in 2022. This French part casual Boulangarie is so good, that its making it way to the finest areas in London!
Mandaloun Restaurant
This radiant Lebanese restaurant delivers such luscious flavors that once it arrived in Rome, it welcomed tons of customers every day.
Noura Restaurant
Founded by Nader Bou Antoun and Jocelyne Bou Antoun, this restaurant started in the early phases of ethnic tensions of Lebanon in 1970. The restaurant was so beautifully set that it successfully made its arrival to London in 2000.
The Espresso Lab
The Espresso Lab is a UAE company that first opened in Dubai by an Emirati Entrepreneur Ibrahim Al Mallouhi, with now a total of 73 stores in Turkey and abroad.