Happening Now: DIFC Art Nights Returns to the Heart of Dubai's International Financial Centre
Dubai International Financial Centre (DIFC), one of the UAE's biggest lifestyle events and ranked eighth in the world, is the prime destination for lifestyle, arts and culture in Dubai. This year, their Art Nights festival will be returning with the most electric and vibrant pieces created by local talent and international artists, transforming international financial centre into an outdoor art gallery.
Art Nights is going to feature the first ever 3D-printed art installation in the Middle East; Visitors are going to have the most unique experience of their lives with electric art fused with culture, not to mention the live entertainment, and the opportunity to enter an endless world of creativity and inspiration.
DIFC invites visitors to reconnect with nature and walk through an abstract botanical structure. Designed by Middle East Architecture Network, Deciduous, referring to trees that seasonally shed leaves in Autumn, is made of three different sustainable materials, including 30,000 recycled plastic bottles.
Peyman Al Awadhi, Senior Vice President and Official Spokesperson at DIFC Authority said: "Art Nights is one of DIFC's most popular and important lifestyle events of the year, representing a real celebration of the vibrant and cosmopolitan community in Dubai and the UAE. It is also a reflection of our commitment to the creative industry by delivering on Dubai's culture and arts strategy to boost the country's position as a global cultural center and an incubator for talent. With so many spectacular art exhibitions, entertainment and dining experiences for everyone, we look forward to welcoming visitors to the DIFC to experience this exciting cultural event".
Part of the DIFC commitment is to deliver Dubai's culture and arts strategy, and by achieving this, the DIFC is positioning itself as a business hub and leading lifestyle destination in the heart of Dubai. Art Nights are returning this Autumn in response to popular demand, extending to three special themes that will take place November 18th till the 21st. 
The event is going to be hosted at the charming outdoor retail setting of Gate Village at the DIFC, welcoming over 7,000 visitors each season. Visitors will have the chance to enjoy a vibrant blend of art exhibitions and installations, live musical performances and delicious dining experiences.
Moreover, DIFC Art Nights also serves as a platform for many UAE-based artists, giving them a chance to gain exposure on a global level. When international exhibitors tap into the region for the first time, visitors will get the chance to even participate in creative activities themselves.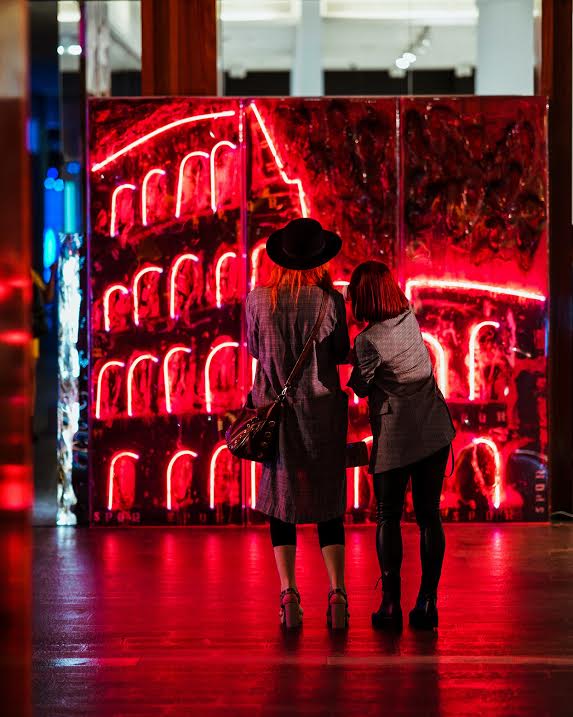 Throughout Art Nights, DIFC will launch three special themes highlighting the extent of its major cultural significance which includes:
Autumn is Coming
This night is going to be the opening of Art Nights. Visitors can enjoy a walk through Gate Village, taking in the spectacular autumn-themed art and design works, along with live entertainment and some eye-catching and amazingly Instagrammable structures. 
Staircase Gallery
Here the work of local, regional and international artists dominates the walls of staircases in Building 3 of the Village. Their creative murals will be displayed at strategic positions to allow visitors to enjoy the stunning visual pieces as they walk up the staircases of in the heart of the DIFC. 
DIFC Sculpture Walk
Large, high-end sculptures will be placed outdoors throughout the promenade level, some flown in from across the globe by amazing artists like Antonio Signorini and Giovanni Balderi, and visitors can enjoy a unique walk among the impressive sculptures.
WE SAID THIS: Art Nights will display the work of 21 unique global and local artists as well as eight art galleries including Tabari Artspace, Christies, Cuadro Fine Art Gallery LLC, The Empty Quarter Ltd, Sothebys, Opera Gallery, Sconci Gallery and The Farjam Collection LLC.