Ramadan is the real life version of the Arab world's Hunger Games, and not just beacuse we are literally fasting, but also because its the time for a blood – bath feud between for TV shows, TV series and advertisements.
And, in case the situation was not already saturated with competition, Google has just released a list of the top trending TV series and charities, during the first week of Ramadan in Egypt. The data also includes a list of the most popular YouTube videos.
Fantasy/horror series "Kafr Al Delhab" topped the list of the most trending TV series/shows, and was followed by Ahmed Al Sakka's "Al Hosan Al Aswad."
The prank show "Hani Hez Aljabal" was announced by Google as the most watched YouTube, followed by Ahmed Mekki's "Khalssana Besheyaka."
We're not just done yet, this year's top two googled Ramadan recipes were konafa and qatayef, respectively. The list also included Ramadan favorites like goulash and bechamel pasta.
Check out the complete lists below
Most trending on YouTube 
1.    Hany Hez Aljabal – 2nd Episode
2.    Khalssana Besheyaka – 1st Episode
3.    Kafr Delhab HD – 4th Episode
4.    Shah Ruh Khan's Reaction after Ramez Galal's Prank on his Show Taht El Ard
5.    2nd Episode – Rayah El Madame
6.    Mothers in Ramadan – Sketch by Shady Srour
7.    In La La Land – 1st Episode
8.    In La La Land – 2nd Episode, Donia Samir Ghanem
9.    Thel Al Rayess – 1st Episode
Most trending foods on Google search engine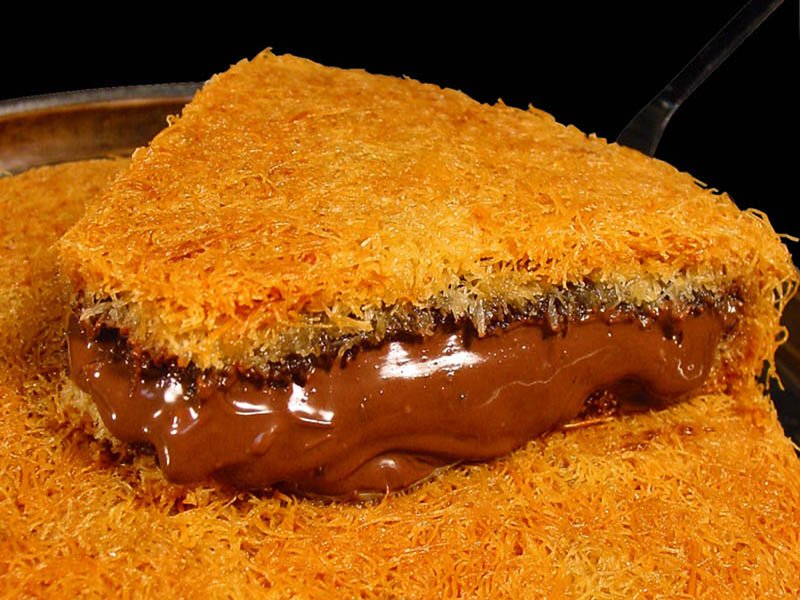 1.    Konafa
2.    Qatayef
3.    Bechamel pasta
4.    Goulash
5.    Grilled chicken
6.    Sweet dumplings
7.    Tahini paste
8.    Baklava
9.    Duck
10. Balah Al Sham
Most trending TV series on Google
1.    Kafr Delhab
2.    Black Horse
3.    Al Za'ebak
4.    Kalabsh
5.    Lam'ee Al Ot
6.    Khalssana Besheyaka
7.    La Tatfea El Shams
8.    Afareet Adly Allam
9.    Allahoma Eny Sayem
10. Rayah El Madame
Most trending charity organizations on Google
1.    Resala
2.    Egyptian Food Bank
3.    Misr El Kheir Foundation
4.    Dar Al Orman Association
5.    Cairo Kidney Center
6.    Magdi Yacoub Foundation
7.    Al Baqyat Al Salehat Association
8.    National Cancer Institute
WE SAID THIS: Let us know in the comments if your favorites didn't make it to the list.