Gorgeous Outdoor Wedding Venues In Cairo
(Photo Credit: RemonElMarkiz)
It's wedding season all over again, and since everyone getting married goes through the hassle of finding the perfect venue for their wedding, we thought we'd make the process a bit easier for you! Whether you're looking to go abroad to find the perfect wedding venues in Long Island or you want to stay here in Cairo, we've put together the perfect list!
Outdoor weddings are becoming extremely popular and we just love them! They make your special day more relaxing, beautiful and romantic – not to mention how gorgeous the photos turn out! Plus it's so much easier to find a company that does tent rental el paso than it is to book an indoor venue, years in advance!
So if you're tying the knot soon, be sure to check out this selection of spectacular open-air wedding venues.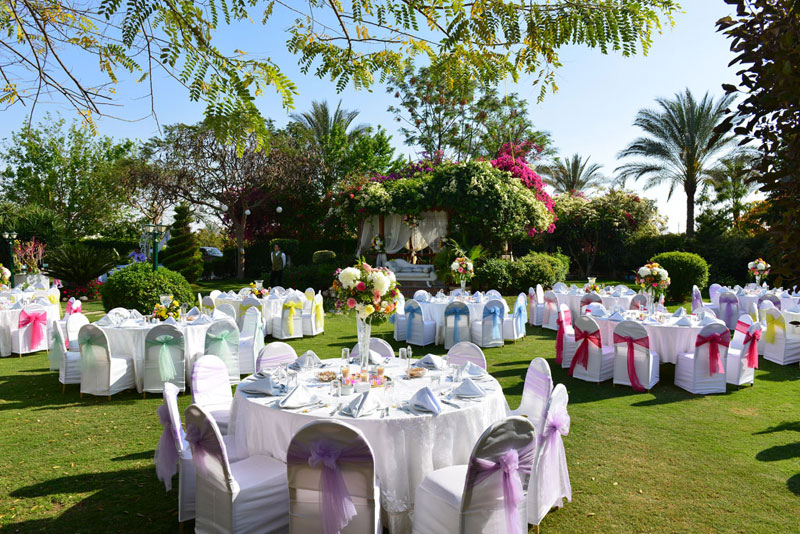 Plein Air is a private villa that can be rented for any occasion. With a garden, pool and a tent that can be used on hot days, Plein Air has become a popular destination. Prices range from 55,000 LE for 100 people with every extra person costing 450 LE. For more information and booking, contact Plein Air on 01004987169 and 01221798894.
This place is by far one of the best and trendiest wedding locations in Egypt. It's a very romantic spot, especially with the unique architecture and charming garden. The venue is also perfect for a romantic wedding photoshoot. For more information, you can contact 01000016003.
With a golf course as your view, the venue overlooks a massive green area that's very relaxing to the eyes. If you're lucky, they'll sometimes have their swimming pool area open for rent, too. Whether it's the garden or the pool, you're in for a beautiful outdoor wedding. For more information and booking details, contact them on 01000444523.
While Katameya Heights is known for its greenery, the outdoor wedding area is on an-all mosaic area overlooking a beautiful and peaceful view. At least we won't have to be worrying about getting our heels stuck in the grass!
Located in Mokattam, Uptown Cairo is a recent addition to the outdoor wedding venues. Their clubhouse is spectacular and prices range from 230-350 LE according to the chosen buffet package. Entertainment packages are offered for an extra 10,000 LE. For more information, call 020216129.
Located in Maadi, this beautiful villa is up for rent to host an intimate, open-air event. This boutique hotel and restaurant will be your go-to for a romantic night. For more information, call 0223580265.
With a view of the pyramids and a lovely lake and green area, Mena House Oberoi is a magical place. Their wedding venue is incredible and the view makes the perfect background for your photoshoots. For more information, call 0233773222.
Overlooking the Nile, Taracina has a lovely outdoor area for special occasions. For more information about the catering and the prices, call 01016272527.
Villa El Haramlek
Located on Marrioutiyya Road, this beautiful villa is up for rent for special occasions. Renting this venue costs 7,000 LE without any additional preparations, and it can take up to 350 people. You can call 01223100467 for more details.
If you're looking for a place to host a large amount of guests, Seasons is one of your best options. With a huge green area and lovely food, just call 0238387389 to ask them about everything you need to know.
Mohamed Aly Club is located on Cairo Aswan road. Overlooking the Nile, this garden is a very popular spot. With newlyweds making an entrance from the Nile on a boat, it is a lovely venue for your special occasion. Prices start from EGP 200 per person, in addition to other wedding preparations. For more information on booking and availability, contact Royal Mohamed Aly Club on 01222113681.
Located in Manial, straight on the Nile, this lovely garden is an exceptional venue for any occasion. With its relaxing vibes and beautiful scenery, it will be an ideal place for your wedding. For more information, call 01275714000.
The Swiss Club Cairo
Located in Imbaba, this place sets itself apart from the crowd. From its delicious Swiss-inspired offerings to its unique garden space, this place will make your dreams come true. For more information, call 0233142811.