Yet another bright star dimmed due to the pandemic. On Friday, March 25, the art world and the entirety of Egypt were saddened to get the news of Ahmed Halawa passing away. An actor who is known throughout the history of Egyptian cinema for his unquestionable talent and his deep love for the art of acting. Let's remember him through his legacy not just of his long-lived career but through his contributions to acting and support for young actors.
The Legend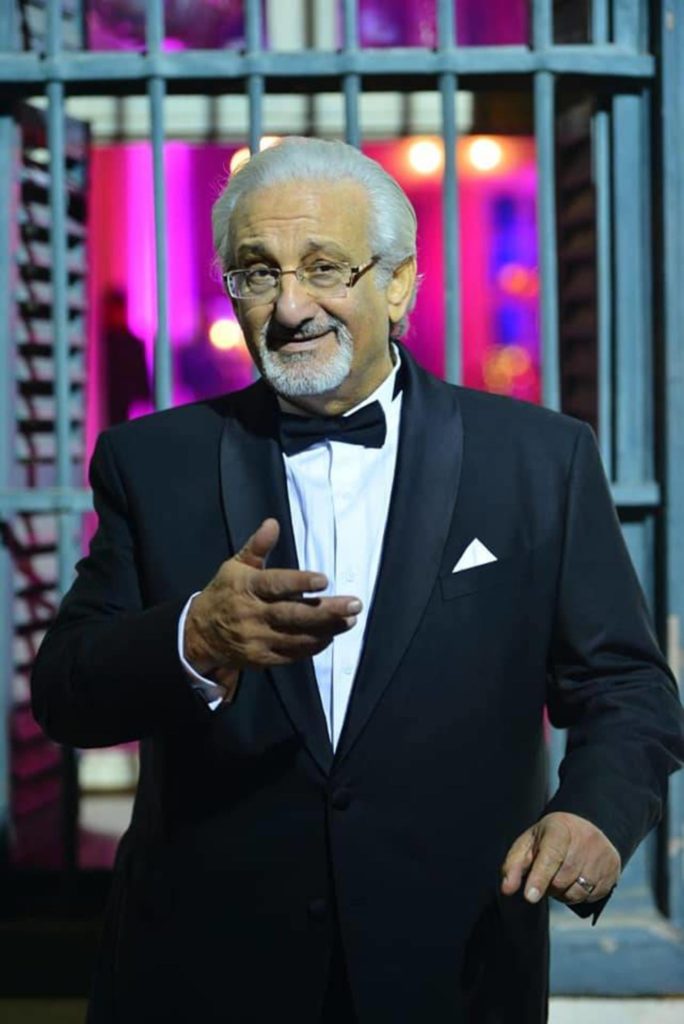 Halawa was born in Jan. 1949, a theater kid from an early age, his first gig in acting was in the school theater. It was love at first sight for him, so much so that even after he graduated college with a degree in engineering he always found his way back to acting and got a bachelor's degree from the Higher Institute of Theatrical Arts, and a Ph.D. in Art Philosophy from Romania.
His long-standing career in acting is not the only mark he left behind to remind us of him.
The Legacy
He's got a long list of roles he played in movies, TV series, and plays. He appeared in movies like "City Demons", "Reaction", "Fourth Pyramid" and so many more.
Alongside his acting career, he excelled at directing plays, the art form that made him fall in love with acting, he was also gifted with applied arts and he wanted all those who aspire to get their talent accomplished and seen to also be as much in love with the arts as he was. So, he formed "Halawa Institute for Science and Art." A place that offers a learning experience in applied arts like glass painting, embroidery, and many more.
Halawa was a staple and an icon in the history of Egyptian cinema. His roles made such a difference in every genre he played, from the silliest comedies to the darkest dramas. His legacy will go on making us entertained and proud of one of Egypt's most well-rounded actors.