Four Seasons Resort Sharm El Sheikh's Latest Expansion Is Providing You With The Summer Getaway You Never Knew You Needed
Egypt has blessed us with brilliant resorts that capture the beauty of the land of pharaohs and a culture that can be injected to produce spectacular architecture that integrates not only visual beauty but also peace and opulence. Well, let me tell you that the award-winning Red Sea resort, Four Seasons Resort Sharm El Sheikh, offers a "journey of rediscovery" for travelers seeking the ideal beach getaway. The resort is ushering in a new age of luxury to Egypt's Red Sea shores with a brand new multi-million dollar expansion introducing stunning scenery and luxurious accommodation.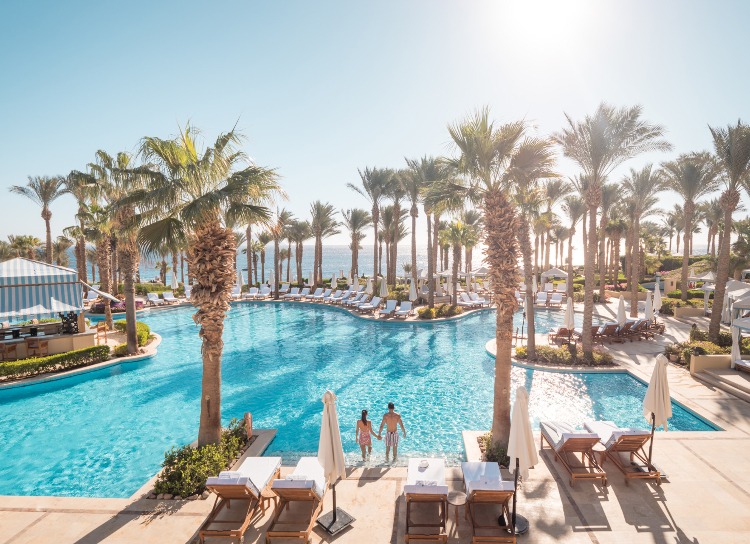 This expansion has doubled the resort in size, adding sleek new accommodations, dining experiences, recreational facilities, a conference center, and more. A total of 115 brand-new guest rooms and suites are located in intimate two-story buildings facing the crystal-clear Red Sea, bringing the total number of accommodation options at the resort to 315, including the destination's most spacious guest rooms and suites, all with a private balcony or terrace, and most with a private pool.
The Palace, a majestic and regal three-bedroom beachfront mansion meant to welcome royalty, worldwide leaders, and the world's elite, is the resort's hidden gem. The resort's largest and most lavish stand-alone suite with magnificent and modern décor. The party continues outside on the patio, which features a swimming pool just a few steps from the beach. An exercise room, spa treatment room, office space, and a huge dressing room are among the ultimate pleasures.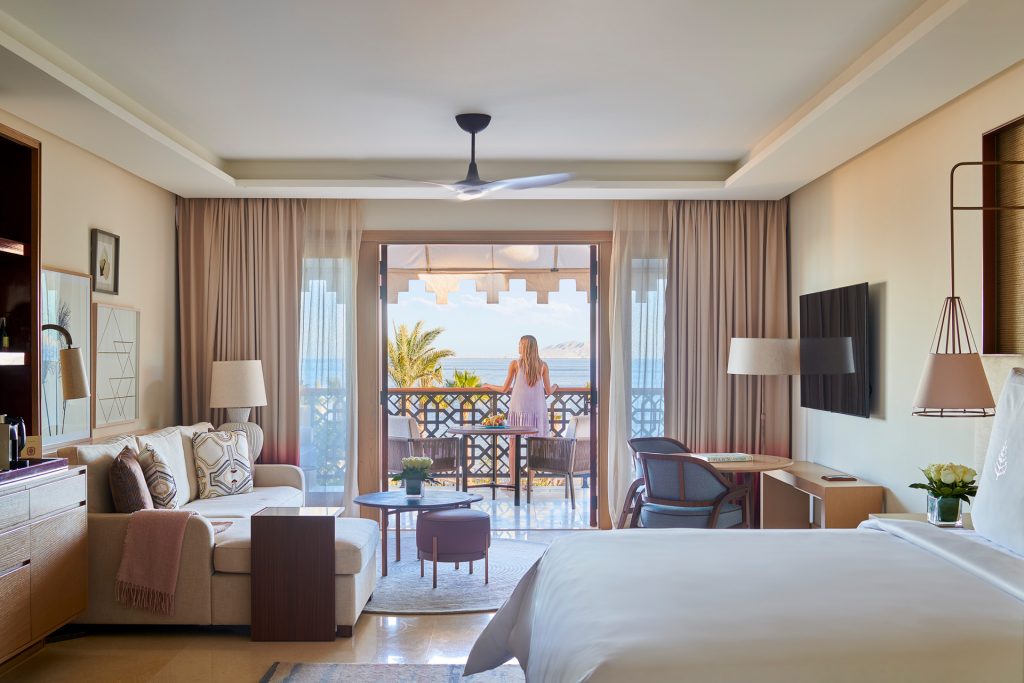 This isn't all; the expanded resort also introduces four new dining venues to Sharm El Sheikh. Bringing international flavors – from Japan to Latin America – all the way to Egypt's Red Sea shorelines, these dining experiences focus on presenting various concepts to guests searching for world-class cuisines.
Yatai is an Asian-inspired restaurant that serves upscale street food and other authentic Asian favorites throughout its lively space. Then there's Zitouni, a dynamic restaurant specializing in traditional Lebanese and Arabic cuisine. Then there's Luna, where you can sample cuisine from Mexico to Peru, complete with original Latin American flavors and an outdoors gazebo over by the infinity pool. Finally, beach meets bar at barefoot-chic Breeze, seamlessly joining sea views and a seaside mood, the ideal place to relax before or after a Red Sea adventure.
Is that the end of it? Certainly not! The resort's nine new indoor and outdoor gardens are ideal for memorable events. One-of-a-kind, Red Sea settings inspire the resort's innovative culinary team, famous on-site floral artist, and professional event planners, who tend to every detail with legendary Four Seasons attention. Whether it's a 1,000-person gala, a luxurious destination wedding, or an intimate gathering, those palm-filled gardens are ideal for any occasion.
Four Seasons Resort Sharm El Sheikh is a work of art with a magical touch that will make you fall in love with Sharm El Sheikh. An ideal destination for a family vacation or a romantic getaway. This exquisite spot on which the resort is located, as well as the beautiful scenery that surrounds it, make the resort a luxurious sanctuary between the desert and the reef.
WE SAID THIS: Don't miss out on your perfect vacation at Four Seasons Resort Sharm El Sheikh!