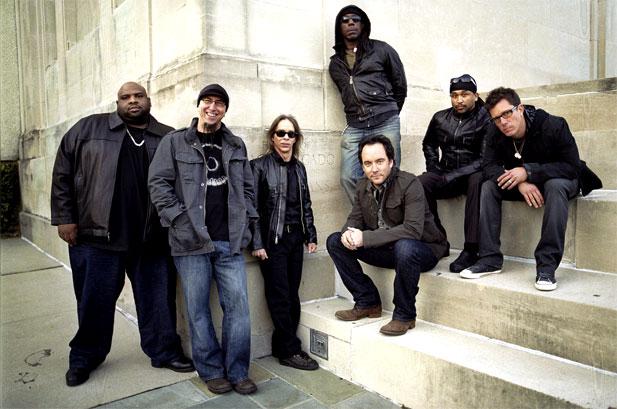 Dave Matthews Band are set to kick off their 2015 international tour in none other than Abu Dhabi, in their first ever UAE concert, before continuing to tour Europe. The show will take place at the du Arena on Oct. 8, but you can start booking your tickets this week.
As usual, Madonna is finding new ways of being first – this week she was the first artist to debut her music video on Snapchat, before releasing it online yesterday. The "Living for Love" video features her dressed as a matador, except instead of bulls, she has shirtless dancers in jeweled masks. The song is the lead single from her new album Rebel Heart, and was released early after several tracks from the album leaked online.
The other video everyone's talking about this week is that for Rihanna–Kanye–McCartney collaboration "Four Five Seconds", which proves that if you put three huge artists in the same frame, the video doesn't have to be much of a production. Filmed in black and white and in front of a plain backdrop, it's as simple as can be. Rihanna has described the song as her fans' first listen of her upcoming album, but has yet to announce any other details about it.
And Paul McCartney has more secret projects up his sleeve, according to Lady Gaga's Instagram account. That's right – they're in the studio working alongside Pearl Jam's Mike McCready on something that has remained unannounced; stay tuned and you'll find out when we do.
Meanwhile, Chris Brown and Tyga race cars, install golden toilets and throw money in pools to once and for all prove that money can't buy class, all while dressed like 90s boy band members in their brand new "Ayo" video. Look out for their upcoming collaboration, titled "Bitches N Marijuana", which I wish was something I made up but isn't.
WE SAID THIS: Don't miss last week's For the Record: Rihanna, Kanye and Paul McCartney Reveal New Single.