This Food Truck Park Opening in the UAE Is Straight out of a Post-Apocalyptic Movie
Via Last Exit MadX
Human beings are complex creatures because almost all of us are different from one another. Some of us wear Crocs with a smile on our faces, others would rather hit themselves repeatedly with a hammer than be seeing in public wearing them. But if there's anything that's powerful enough to bring the entire human race together, it's our love for food.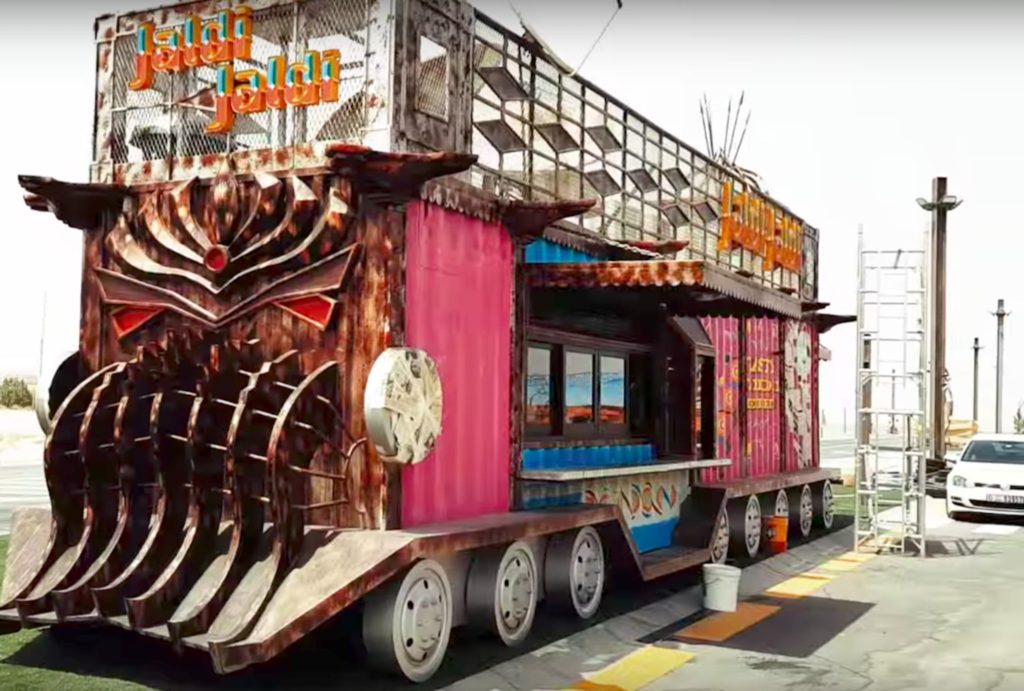 Which is why Last Exit MadX, AKA the new food truck park concept in Al Khawaneej that's bound to open on August 10th is the stuff of dreams, and we can't wait to devour everything inside it.
The purpose of the Mad Max-inspired food truck park is to allow hungry people driving in either direction from Dubai to Abu Dhabi to stop for a bite between destinations. Last Exist MadX features cars with machine guns, cars emerged into the grown, as well as Instagrammable picnic areas. But that's not even the best part; it's open 24/7.
WE SAID THIS: According to PopSugar, Pad Thai, Johnny Rockets, 800 Degrees Pizza, Gyros, Hot Chix, Burger Pit, Poco Loco, Jaldi Jaldi, Starbucks, The Stuffed Burger, BBQ on Wheels, Just For Kids, Bao Bun, Sushi Box, Dirty Dogs, and My Karak are going to be opening at the park.