Thanks to the rapid evolution of music, it's becoming a bit difficult for music that is actually good to make its way through. But when some soundtracks make you feel like the industry is falling apart, someone would thankfully step in to show you that there's still hope. One of these angelic voices is Noha Fekry who recently released this wonderful cover for Fats Waller's Honeysuckle Rose.
The vibrant cover successfully promoted good feels, which is exactly what we need. Fekry, alongside with her talented friend Tarek Abdelkawi, pulled it off with their warm and fuzzy lyric video. Even though the black and white video was very simple, Abdelkawi's motion graphics were a definite plus. Adding to the jazzy feels and Noha's voice, the whole thing felt like it was emitting positive energy.
Noha is an Egyptian Singer and Songwriter who previously participated in various festivals such as Amman Jazz Festival in 2016 and Cairo Jazz Festival from 2009 till 2016. The songstress sings in both Arabic and English, and sings songs of several musical genres such as Jazz, Alternative and Pop Rock. She released her debut album; a Jazz album named "A Conversation" in which she collaborated with with Pianist Rami Attallah. With her Jazz group, her repertoire includes classic Jazz standards, as well as jazzed up re-arrangement of pop/Arabic tunes.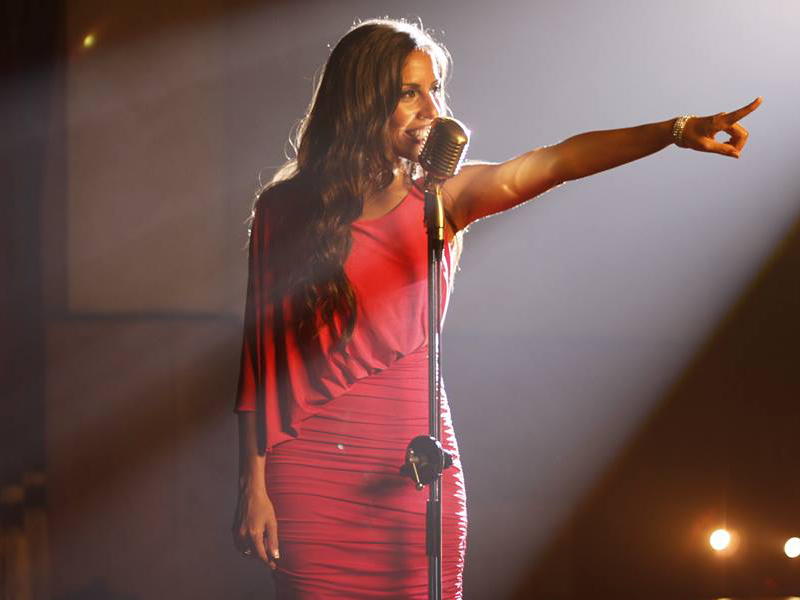 Not just that, but Noha also founded a pop-rock band called Janan, that was just picked by CNL Music as one of the best 17 bands in the region in 2017; the very first year they started playing live. The band has already released four singles, starting with a very well received clip "El E'eshk Hala". In this band, Noha wears many hats being the lead singer, pianist and composer.
On the other side, Abdelkawi is not just a musician. He studied architecture and is currently working as an Illustrator/Graphic Designer as well. As for the music, you could say that it simply runs in the family. His father and uncle were both in the industry; Tarek's dad was even a guitarist in Ammar El Sherei's former band, Al Asdeqaa'. "I grew up with a guitar and a lot of vinyls at home, which turned music into an obsession for my brother and I," Abdelkawi told us. Tarek and Ahmad, his brother, work together as a duo as known as Double Barrel. In addition to that, Abdelkawi also had co-founded a band called Pheel with his friend, Tarek El Farouki. Even though they're currently on a break, but they're working on reviving their project. Abdelkawi's recent collaboration with Noha was part of his plans of getting back into a lot of stuff. 
Noha and Tarek continue to collaborate in live performances, "However, this cover was the first thing joint release," Noha said. They're currently working on another project together, but this time it's going to be totally different. The song that is soon to be produced is an original that Fekry wrote herself. "It's not ready yet though, I keep on adding stuff from time to time. We're also working on several other songs that we'll maybe put into a record someday," Abdelkawi said. Until then, you'd better keep an eye on Noha's Facebook page as she'll be having a number of live performances soon.
WE SAID THIS: Looking forward to more good feels from your second collaboration, you guys!