Everything You Need to Know About Tonight's Celestial Event
Via Facebook & Telescope
Do you love stargazing? Do you find yourself reading conspiracy theories about aliens? Are you an astrophile in some sense? If you have answered yes to these questions then you definitely don't want to miss this upcoming celestial event taking place on Monday,August 7th; yes, TONIGHT!
Even if you don't understand what I'm taking about right now, you'll still want to be a part of this.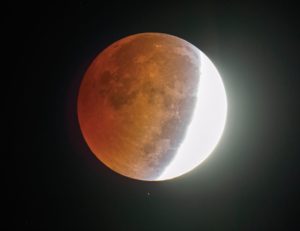 On August 7th, the Earth will be moving between the sun and the moon, causing a partial lunar eclipse, all that will be needed is a pair of good eyes and a clear sky.
"Skygazers in the Arab world will see the celestial event, while people in remote West Africa will not be able to observe it clearly," the Abu Dhabi-based International Astronomical Center said in a statement.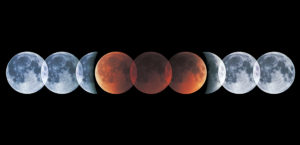 "The partial eclipse begins at 3:50pm and ends at 8:21pm GMT (5:50pm-10:21pm Cairo time)."
WE SAID THIS: We can't wait for tonight.