Emirati Artist Ebtisam AbdulAziz Combines Numbers and Art to Explore Social and Political Issues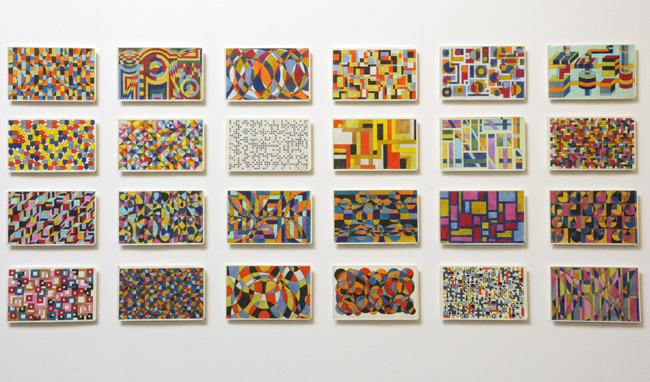 Ebtisam AbdulAziz is a multidisciplinary Emirati artist and writer based in Sharjah, UAE. With a Bachelor's degree in Science and Mathematics, AbdulAziz incorporates her unique perspective on mathematics and the structures of systems to explore issues of identity and culture through installations, performance pieces and works on paper.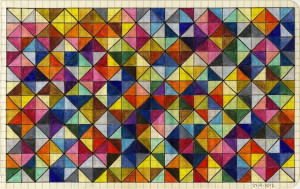 Ever since she was a little girl, AbdulAziz was always interested in art, but couldn't pursue it due to the unavailability of degrees in arts in the region at the time. AbdulAziz, being very good with numbers, chose to study mathematics, which later was combined with her ultimate love for arts when she started creating systemic art.
"I always knew that I would do something with my maths and art together," she said. "You can't separate art from anything else. It is related to the body, to theatre, to science, to life. Art is within us, it is very close to any kind of science, especially mathematics."
Systemic art is a type of abstract art that is characterized by the use of simple forms, mostly geometric shapes, either as a picture of a single form or as systems of forms that are organised according to a clearly evident principle.
AbdulAziz uses systemic art in an abstract way, where the forms are not a means of expression, but the medium for politically relevant ideas. In her work, AbdulAziz links conceptual approaches and formal rigour with social critique.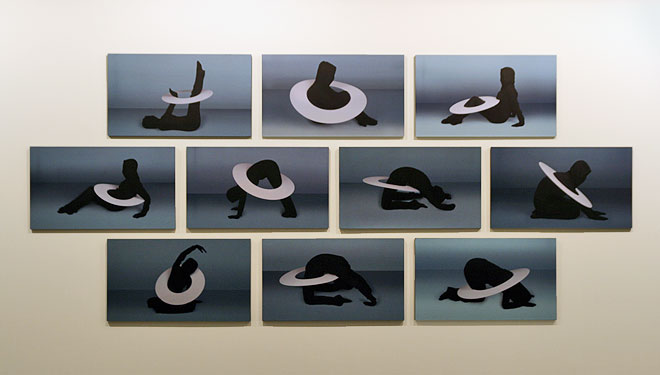 Since 2001, her video performances, photography and paintings have been featured in countless solo and group exhibitions in Bonn, Dubai, New York, Paris and Tokyo.
An accomplished artist, AbdulAziz has also worked for Al Tashkeel magazine since 2000 and contributes art reviews to other publications. She has also been a member of the Emirates Fine Art Society, she was a participant in the 2007 Emirates Foundation Grant Program Art Panel and was selected in 2013 for the A.I.R. Dubai residency programme run by Art Dubai, Delfina Foundation, Dubai Culture and Tashkeel.
Her video installation "Belonging (Where do I belong?)" addresses questions of diasporas, emigration, inclusion and exclusion. It discusses the concept of governments, institutions and the media feeding us numbers and information that we cannot check, but which we are supposed to believe, encouraging the audience to question perceived reality and where we stand in it.
Her early work, including "Ten Triangles" (2004), a complex puzzle, and "Life in a Bag", a collection of X-ray images of women's handbags collected at the Sharjah Ladies Club in the same year, was displayed at her first large-scale exhibition at the Sharjah Biennial in 2005.
"Numbers & Lifetime" is an archive of 2,000 images of hands, which AbdulAziz had collected in an attempt to open a conversation about how other people live their lives through an image of their hand, as well as statistical information such as their age, nationality and profession. The series was acquired by Deutsche Bank, which, in 2011, dedicated a whole floor of its Frankfurt headquarters to AbdulAziz's work.
In 2012, AbdulAziz generated a geometric code to map out 62 African countries based on the letters in their names, which resulted in a mysterious and intriguing constellation-like pencil drawing of triangular shapes.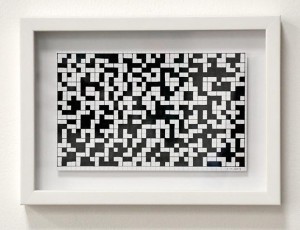 In 2013, during her first solo exhibition in Dubai dubbed "Autobiography", AbdulAziz displayed aspects of her life in codes and equations only she could understand and visualized them in an artistic form using the equations only she was familiar with. She even presented pages from her personal daily diaries and used cryptography to formulate a code of black dots within a grid system that allows a glimpse into her life and inner workings of her mind.
"I really want to strive for my own style and express myself," AbdulAziz explains. "I don't want to be in a box that defines me as a performance artist or a painter or any specific type of artist, it is the concept that drives me first and then the medium."
WE SAID THIS: Don't miss Nada Baraka Expresses the Suffering of the Human Body Through Art