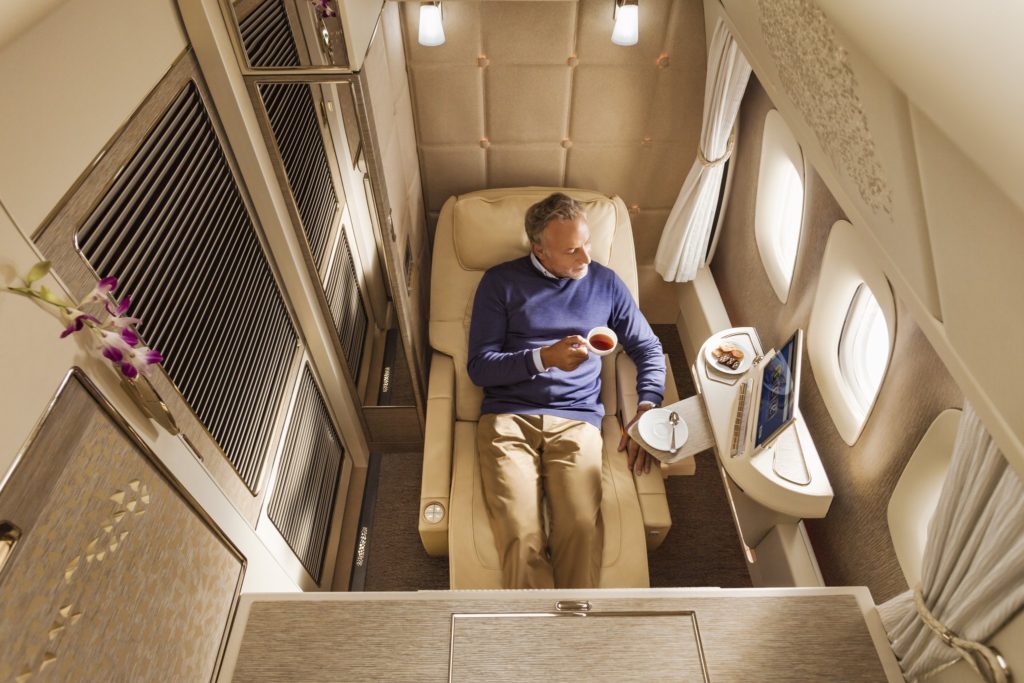 Emirates' Boeing 777s just collaborated with Mercedes Benz S-Class for the makeover of the First and Business Class jet cabins, and the results are jaw-dropping. The first take-offs for the renovated planes are scheduled to be to Geneva, Switzerland and Brussels.
The airline has also revealed that the reclining seats are designed to give a 'zero gravity' feel when their flattened out. The cabin is floor-to-ceiling walled, and 40-square feet big, which gives you plenty of space to roam around and pretend you're an astronaut.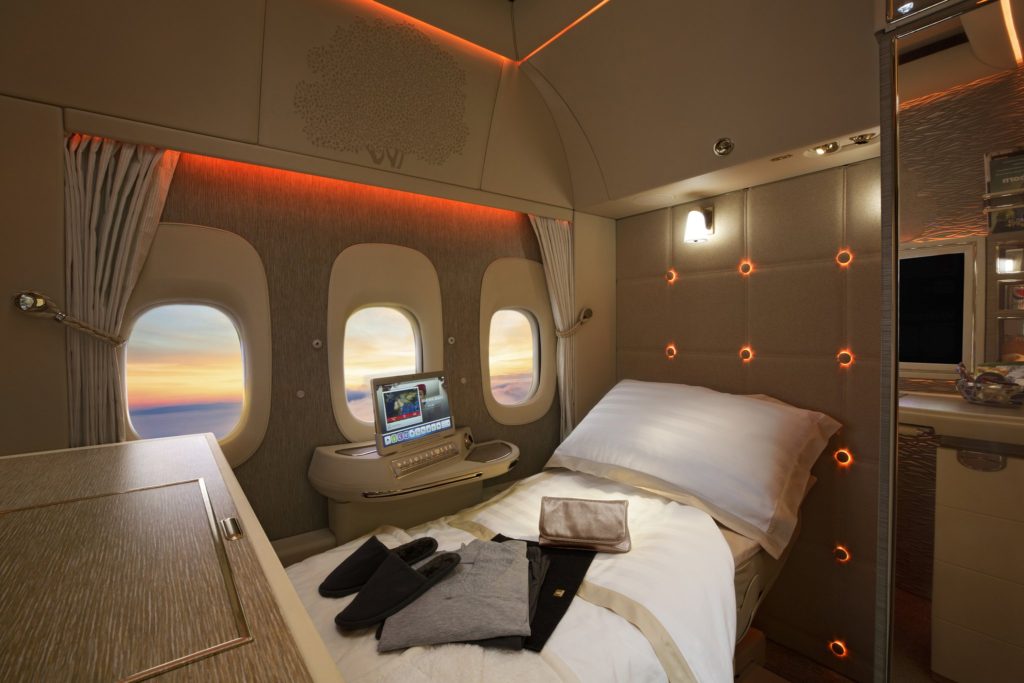 Oh, and if you really like your space, then this cabin is literally made for you. Why, you say? Because you wouldn't need to interact with anyone, ever, in person. The cabin itself will offer a service window on when your meals are going to be served. You can even video call the cabin crew from your seat because, you know, technology.
It gets better! Emirates will also offering the window view for the middle aisle seats, which honestly blew us away. The cabin also has virtual windows installed and they basically work using cameras, showing you the outside view.
To add a homey-touch to the jet, they furnished the cabins with full-length cupboards for hanging clothes, dine-on-demand service, and a top notch technology system.
The First Class cabins have a simple aromatic color scheme which consists of gray, off-white and champagne furniture with ghaf tree motifs on the walls. While seats for Business travelers will have a fresh diamond stitch leather design with ergonomic head rests.
Oh, and Mercedes Benz S-Class cars will take you from and to the airport on behalf of Emirates.
WE SAID THIS: No information was revealed regarding the price of a ticket, but something tells us it's really, really expensive.