El Dibany: The First Egyptian to Win Best Opera Singer Award at Paris Opera House
Image processed by CodeCarvings Piczard ### FREE Community Edition ### on 2019-06-09 11:28:05Z | http://piczard.com | http://codecarvings.comÿÿ
According to Opera de Paris, Soprano singer Farrah El Dibany is the first Egyptian and Arab to ever win the best opera singer award "Prix Lyrique de l'AROP" from the Paris Opera House, and to sing at the prestigious venue.
This international opera award is awarded annually to a female and a male uprising opera singer. The award ceremony was held at the Paris Opera "Garnier", where Farah sang an extract from Carmen, an opera by Bizet in the presence of his excellency, the Egyptian Ambassador Ehab Badawy, his wife, as well as some French dignitaries, including the CEO of BNP PARIBAS.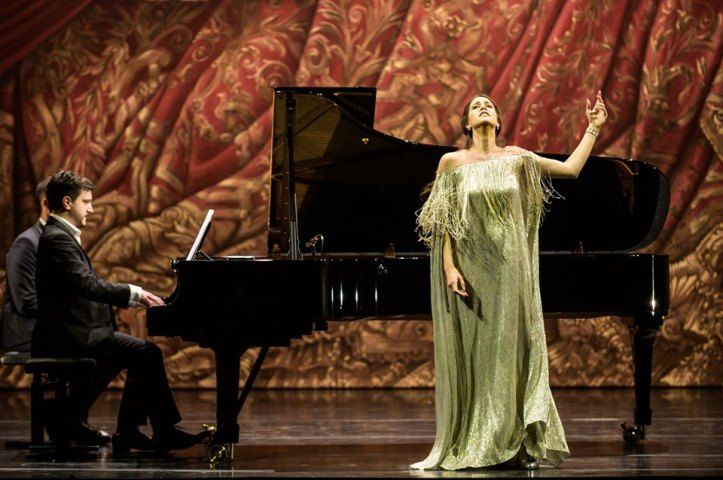 The mezzo-soprano grew up in a very musical environment that enabled her to develop an ear for classical and opera music at a very young age. Her parents were enthusiasts of these genres and her grandfather played the piano, and so Farrah began taking piano lessons at the age of seven. At the age of 14, she started taking voice lessons with the opera singer Nevine Alouba.
Farah has a very busy summer ahead of her this year, as she'll sing the role of Dido in extracts of the Opera "Dido and Aeneas" at the Paris Opera House. And in July, she'll perform the role of the titular character of Bizet's opera Carmen, at the opera festival of Glatt in Germany, alongside two other concerts at a Paris theatre where she'll perform Dalida's songs.
WE SAID THIS: Egyptian women are taking over the spotlight!