By Farah Mahgoub
After a long wait, the 2019 Africa Cup of Nations is finally here. Taking place in six stadiums in four different cities, the matches are set to be held in the Cairo International, June 30, El Salam, Alexandria, Suez, and Ismailia stadiums. Here's everything you need to know about them.
Cairo International Stadium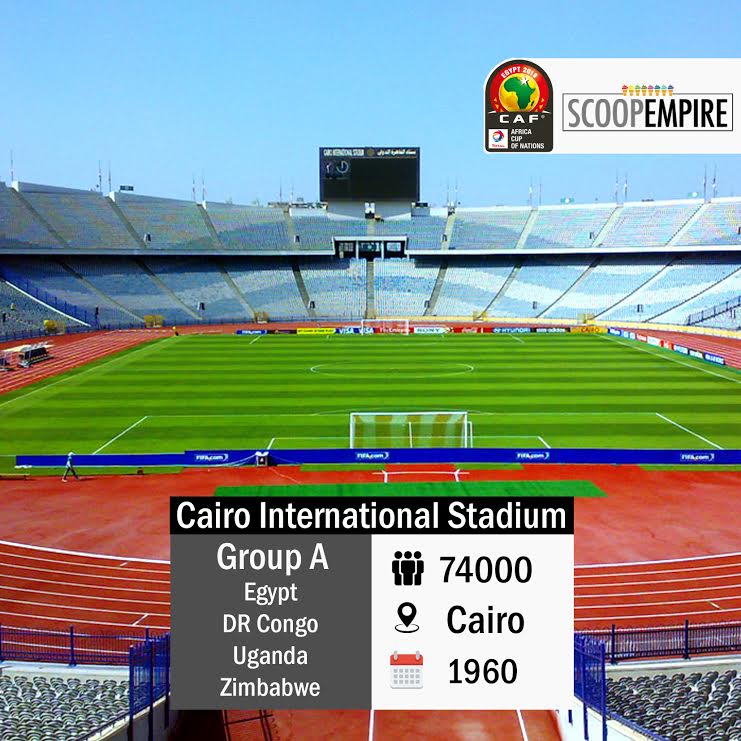 With a record attendance of 120,000, the Cairo International Stadium remains one of the most prominent stadiums in the world since it opened in 1960. It hosted the Africa Cup of Nations finals of 1974, 1986, and 2006, and is expected to host this year's final match on the 19th of July. The Olympic-standard stadium also hosted the final matches of the U-17 FIFA World Cup in 1997, and the U-20 FIFA World Cup in 2009.
El Salam Stadium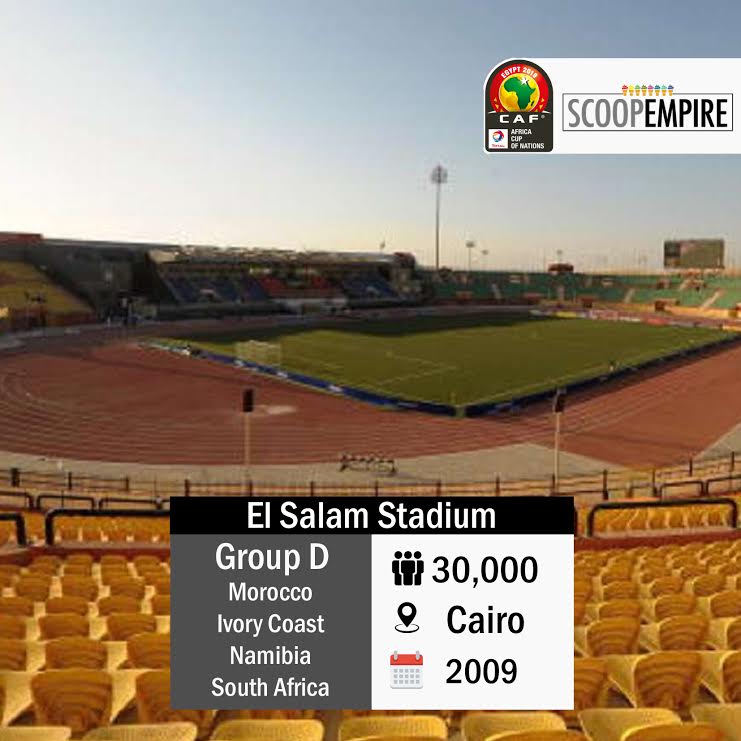 Another Cairo-based stadium, El Salam was built in 2009 as one of 2009's FIFA U-20 World Cup venues. With a capacity of 30,000, the stadium originally had an artificial grass pitch before being converted to a natural grass pitch in 2014.
30 June (Air Defense) Stadium
Located in New Cairo, the 30 June Stadium, also known as the Air Defense Stadium, was built by the Air Defense Forces. Opened in 2011, this modern stadium has witnessed both domestic and international matches, such as the UAE Super Cup that was held there twice.
Alexandria Stadium
Built in 1929, Alexandria Stadium is the oldest stadium in Egypt. It was a venue for the Africa Cup of Nations in 1986 and 2006, as well as the 1997 FIFA U1-7 World Cup. Built on the old Roman style, this 20,000-capacity stadium is home to Alexandria's famous sides Al Ittihad and Olympic. It was renovated several times, with the last one being in 2016.
Ismailia Stadium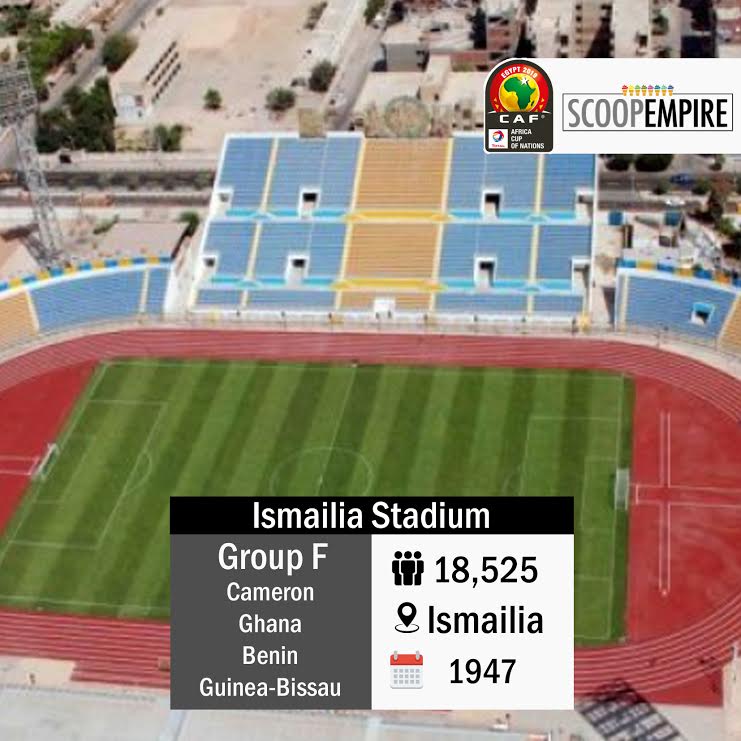 The smallest of the six stadiums to be used in the tournament, the Ismailia Stadium is an 18,500–seater stadium built in 1965. Home to Egyptian Premier League side Ismaily SC, the stadium was one of the venues for the 1997 FIFA U-17 World Cup, as well as the 2009 FIFA U-20 World Cup.
Suez Studium
The Suez Stadium, also known as the New Suez Stadium, was built in 1990 and has a capacity of 27,000. This multi-purpose stadium serves as the home stadium of Egyptian Premier League side, Petrojet.