Over the course of these past two weeks, Egyptian social media has been turned upside down by the appearance of a certain name in the streets of Heliopolis: 'Mounir'. Women are losing their minds, Facebook groups are being bombarded with questions about the whereabouts of this guy, and men have no idea why their wives, fiances, girlfriends, best friends, mothers, and sisters are talking about this 'Mounir' guy more than them.
The one and only renowned Lebanese hairdresser, Mounir, just arrived to Egypt, and we think our economy is in danger. This man has been a favorite of the ladies for a while now. This is due to his unprecedented talents, when it comes to hair cutting and coloring. We do admit from what we see on his Facebook page that the guy is pretty special, but we need to get it together and think logically. This is why we need to get a grip and stop freaking out:
Rumor has it that the price of dying your hair at Mounir's will cost you somewhere from EGP 700-1000, and double the price if Mounir himself blesses your scalp with his presence
Others claim that it will cost something between USD 150-300
Three words for you though to snap out of your dream: Egyptian pound floatation
Save your cash ladies, our economy is going down the drain. This is a chance to support your country, even if it means looking like a model from an '80s music video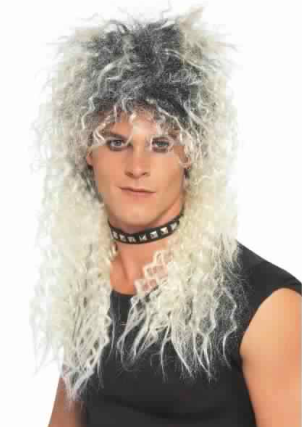 Mounir, and every other Lebanese hairdresser, is known for that perfect silver dye
Let's learn something from our girl, Sarah Salama, starring mosalsal "Le23la Se3r." You can have perfectly dyed grey locks all you want and still live miserably with your mother-in-law and useless husband. Grey will not buy you happiness
In a week or two, the whole country will be hitting the beach. That hair color you spent thousands on will be 2 to 3 grades lighter, once you start hitting the sun. Did we mention the humidity? The drama will be real
Another sad beach fact are the summer party entrance fees. We heard rumors about opening parties costing over EGP 1K per person. So would you rather party with average hair or stay home alone with a fabulous haircut? So many decisions!!
WE SAID THIS: All jokes aside, I have a kidney to sell if anyone is interested, because I want that haircut that will make life more bearable.